Restaurant Accounting that Drives Growth
R365 Accounting is the engine of successful restaurant groups, helping to improve margins and scale without adding overhead thanks to frictionless POS integration, a direct general ledger connection, automated accounts payable, and real-time reporting.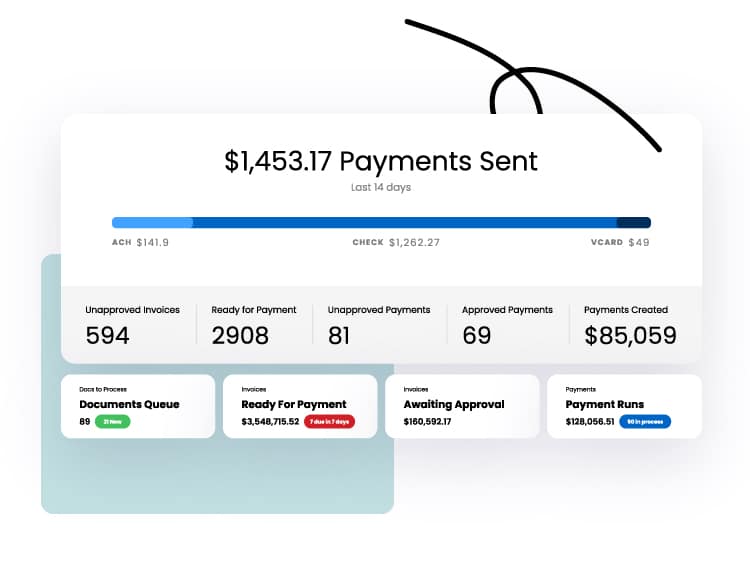 Automate Payment Processes
Our new AP Center modernizes your entire accounts payable process from invoice capture to approval workflows with secure, cost-effective payment options.
Features Designed
To
Help You Scale
No more endlessly logging in and out of accounts. Easily manage one or all of your locations at the same time. 
Reduce the time it takes to bill your franchises from days to minutes
Create approval workflows based on vendor, location, or amount.
Quickly find what's most important . Easily drill down into the details.
Automated bank reconciliation, intercompany entries, vendor invoices, payables, and more
Track the lifetime cost of all fixed assets, including real property, kitchen equipment, furniture, technology, and more.
R365 Customers Succeed with Restaurant-Specific Accounting
The intercompany is phenomenal. With multiple companies in Canada that do a lot of intercompany transfers, BLCO is now able to condense transfers into one entry, versus going in and out of multiple entities to ensure they're all in balance at the end of the month and year.
I upload the bank data, go to the reconciliation, and everything's already matched — there's zero difference between the amount the bank says went out and what we said went out. I approve it and move on. It's almost fun because I know that it's going to get done so quickly and easily.