Nish Patel
CEO of Paperchase Accountancy
Nish Patel is the global CEO of Paperchase Accountancy, a leading outsourced accounting solutions provider that specializes in serving the hospitality industry. The company, founded in London over 30 years ago, now boasts offices in London, New York, Miami, Los Angeles, and Dubai, and works with clients across the US, UK, Europe, Middle East, and Far East. Local account handlers are supported by a robust back-office operation in the founders' hometown of Ahmedabad, India.
Nish received his Bachelor of Commerce from Gujarat University, then moved to the UK to pursue his master's degree at the London School of Accountancy & Management, graduating in 2006. For the last 15 years he has worked in various FP&A roles for restaurant groups, eventually being dispatched in 2010 to open US operations for Paperchase, and then ascending to the role of global CEO in 2022.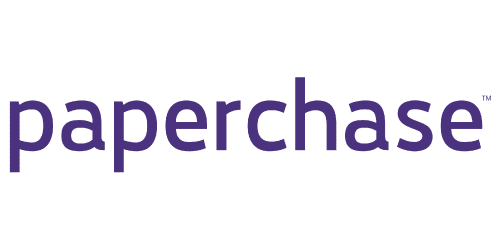 Paperchase is a financial consultancy that works exclusively with hospitality brands. The company started in London in the restaurant bookkeeping space and in 2010, expanded operations to New York to grow its clientele. Over the years, Paperchase has evolved from the bookkeeping of its past to a robust all-in-one accounting and consulting firm for restaurants and hospitality brands.
Pinar Alptunaer
Partner Marketing Manager at Restaurant365
Pinar Alptunaer is Partner Marketing Manager at Restaurant365, managing relationships with accounting channel and strategic partners. Pinar also manages sponsorships for R365 events like the Restaurant Transformation Tour. With over 20 years of experience working in the hospitality industry, she continues to keep her finger on the pulse by working The Masters Golf Tournament for the past 11 years. A New Orleans native, Pinar grew up between the United States and Istanbul, engraining her love of all things food and hospitality.
What made you decide to focus on the hospitality and restaurant industry?
We know a lot of people in the restaurant industry fail because of inaccurate data and financials. They are hospitality professionals with little understanding of how to run the financial side of the business. So we wanted to build a global brand, like McKinsey, where if you want to open a restaurant, who do you go to? Paperchase. Whether you want to open in Dubai or London. We want to help the entrepreneurs, chefs, operation managers to expand inside and outside the US, and be at the forefront.
What led you to partner with Restaurant365?
I came across Restaurant365 in 2015. Doing intracompany reconciliation in QuickBooks is almost impossible. Say you have ten locations with a lot of intracompany transactions, and the owner wants financials on one of them, it's just impossible. That's when I heard about R365 and took an exploratory look into it, and it solved that problem very well.
If you could give a new partner with Restaurant365 a pro tip, what would that be?
I think committing fully, not halfheartedly, like we did in 2017. Even though R365 wasn't what it is today, we just committed fully, because of the continuous technological changes and innovations they're making. I know you guys have just recently come up with a cashflow and forecasting module as well. So the features within R365 are ever changing.
What are your biggest initiatives in 2023?
We're going to build out our development team significantly, about five times, in 2023 so we can build in the United States. Middle East is a big thing, and Saudi Arabia is our next big market. So we want to do that in 2023. We also want to build a team to help restaurants understand their data more. We just launched an internal team called Restaurants Operations Support and what they do is help restaurants analyze their data. not from an accounting perspective, but someone who understands restaurant operations and multi-locations.
We want to hear
your story
!
If you are a Restaurant365 partner and interested in participating in a partners interview, please reach out to Pinar Alptunaer at palptunaer@restaurant365.com.