Automate and Streamline Your Accounting Processes
Restaurant365 gives Denny's franchisees the restaurant-specific accounting solution that saves time, eliminates manual tasks, reduces errors, and enables you to make real-time, data-driven decisions when opportunities and challenges arise.

Let's chat about: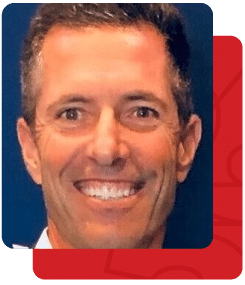 Fill out the demo form to schedule a meeting with Brand Account Executive Chris Kuehn

Restaurant365 is the leader in Restaurant Enterprise Management.
We are transforming the industry for restaurant concepts nationwide. R365 pioneered the Restaurant Enterprise Management (REM) category, when we brought key financial, operational and team-based processes together into a single, cloud-based technology.
The solution first brought to market in 2011, and united with Compeat and Ctuit in 2021, has become the gold standard in the restaurant industry, with over 40,000 locations depending on R365 to drive their success.
Why Denny's Franchisees

Choose Restaurant365
1. Restaurant-specific solution that scales up with your growing business.
2. Save time and money on your entire AP process with digital invoice capture and customizable approval workflows with cost-effective payment options.
3. Spend less time on administrative accounting and inventory tasks and more on improving your customers' experiences.
4. Multi-location visibility enables inter-store transactions, invoice sharing, and real-time cost and labor analysis with just a few clicks.
5. Reduce manual tasks through frictionless integrations with Xpient POS and dozens more POS systems, vendors, and banks.
Accurate, Value-Added Accounting
R365 Accounting is the engine of growing restaurant groups, helping improve margins and scale without adding overhead through frictionless POS integration, direct general ledger connection, automated accounts payable, P&Ls that capture 60 to 70% prime costs, and real-time reporting.
Double the Value of Your POS
Restaurant365 automatically pulls detailed inventory, sales, labor, and payment data so you can track and generate real-time reports helping you analyze and optimize performance. Make data-driven decisions faster to leverage opportunities and troubleshoot challenges as they happen.
Hire, Pay, and Retain Your Dream Team​​​
Streamline administrative work throughout the employee lifecycle with solutions for hiring, onboarding, scheduling, payroll, and benefits. Give managers time back to focus on what matters most: guest experiences, team engagement, and productivity. ​​
Master Your Back-Office Restaurant Operations
With R365 Store Operations, your back office seamlessly connects to the front-of-house to drive margins with real-time restaurant inventory management, automated purchasing, forecasting, food costing controls, data-driven scheduling, and seamless shift-to-shift communication.
Costing out daily and weekly schedules went from painful worksheets emailed out on Excel documents to now having everything we need to run a profitable business in a centralized location with easy web based access