R365 Adds the Zing to Jersey Mike's Accounting
Restaurant365 now integrates directly with Jersey Mike's POS. It's a winning combination that helps you scale your accounting and operations while reducing Prime Costs.

Let's chat about:
Fill out the demo form to schedule a meeting with one of our Senior Account Executives
Why R365

for Jersey Mike's?
1. Restaurant365's direct integration with Jersey Mike's POS means less time spent on manual tasks, improved visibility, and greater control of your bottom line.
2. Simplified accounting drives growth with automated, real-time sales and labor reports, a direct general ledger connection, and frictionless AP payment processes.
3. Multi-location reporting and intercompany transactions make inventory tracking and invoice sharing less time-consuming and more accurate.
4. R365 Workforce modernizes the entire employee lifecycle from hire to retire with hiring, onboarding, scheduling, payroll, and benefits tools.
5. Budget for multiple stores simultaneously to drive your restaurant group toward its full potential.
6. Automate invoice capture, approval workflows, and payments with the R365 AP Automation Suite.
Before Restaurant365 we were working around the clock just trying to get everything done each period. Now, we're really looking at what's going on and looking ahead... It makes a huge difference to the health of our business overall.
Freddy's Frozen Custard & Steakburgers
Restaurant365 is our partner in data and analytics, in efficiency and automation, with the ability to scale with us. We saved over $200K in personnel expenses and identified millions of dollars in intercompany adjustment errors, by implementing R365 Accounting.
Five Guys Franchisee, Hyde Park Ventures
Accurate, Value-Added Accounting
R365 Accounting is the engine of growing restaurant groups, helping improve margins and scale without adding overhead thanks to frictionless POS integration, a direct general ledger connection, automated accounts payable, and real-time reporting.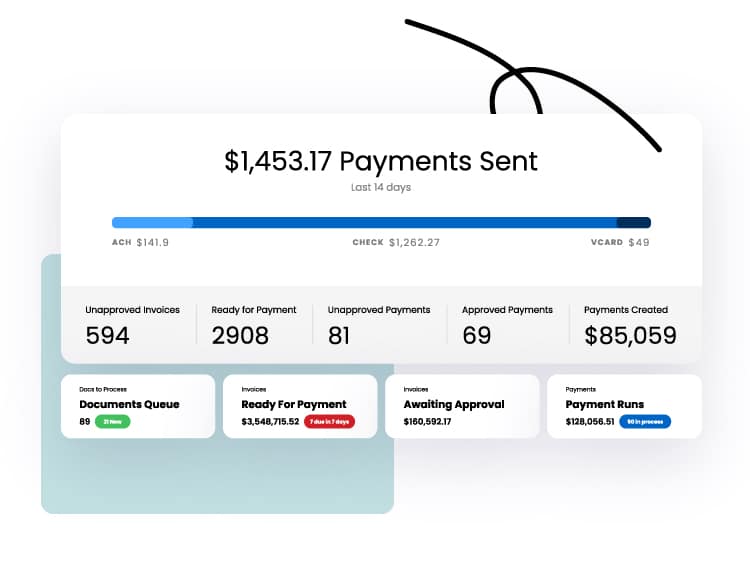 Hire, Pay, and Retain Your Dream Team​​
Streamline administrative work throughout the employee lifecycle with solutions for hiring, onboarding, scheduling, payroll, and benefits. Give managers time back to focus on what matters most: guest experiences, team engagement, and productivity. ​