Simplify Scheduling and Engagement
Use R365's mobile app to check on your team, your daily sales summary, and labor data in real-time whether or not you're in your restaurant.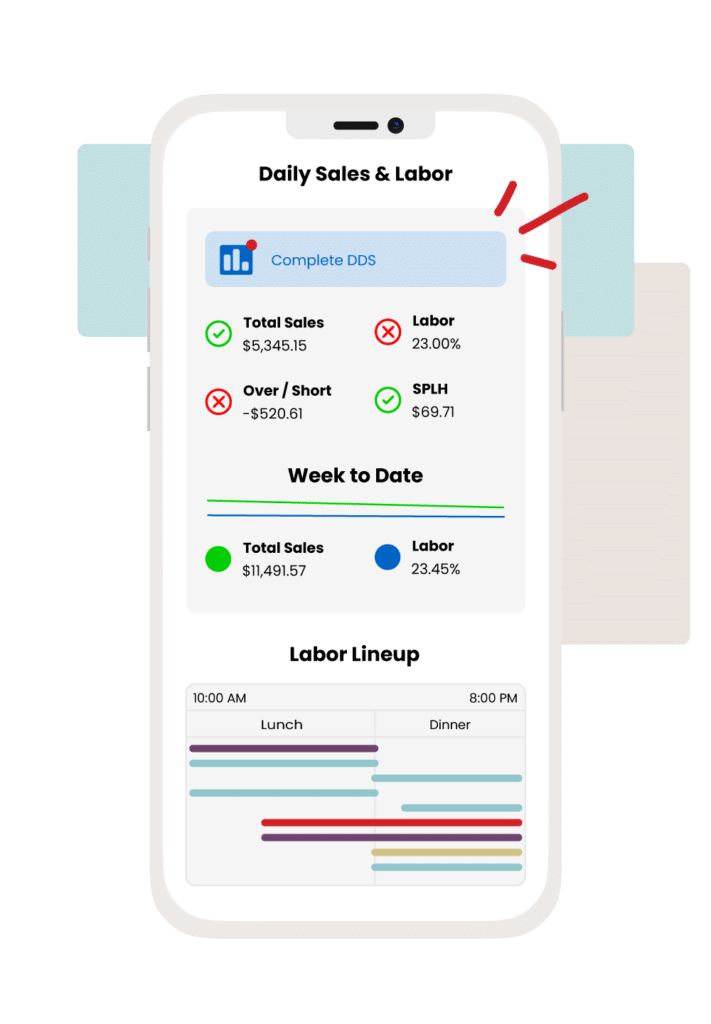 Optimize Costs with Scheduling and Labor Tools
Use past sales data to forecast future sales and create more informed schedules that optimize labor performance and cost.
Engage Employees Across Locations
Employees can view their schedules and submit requests from their iPhone or Android device.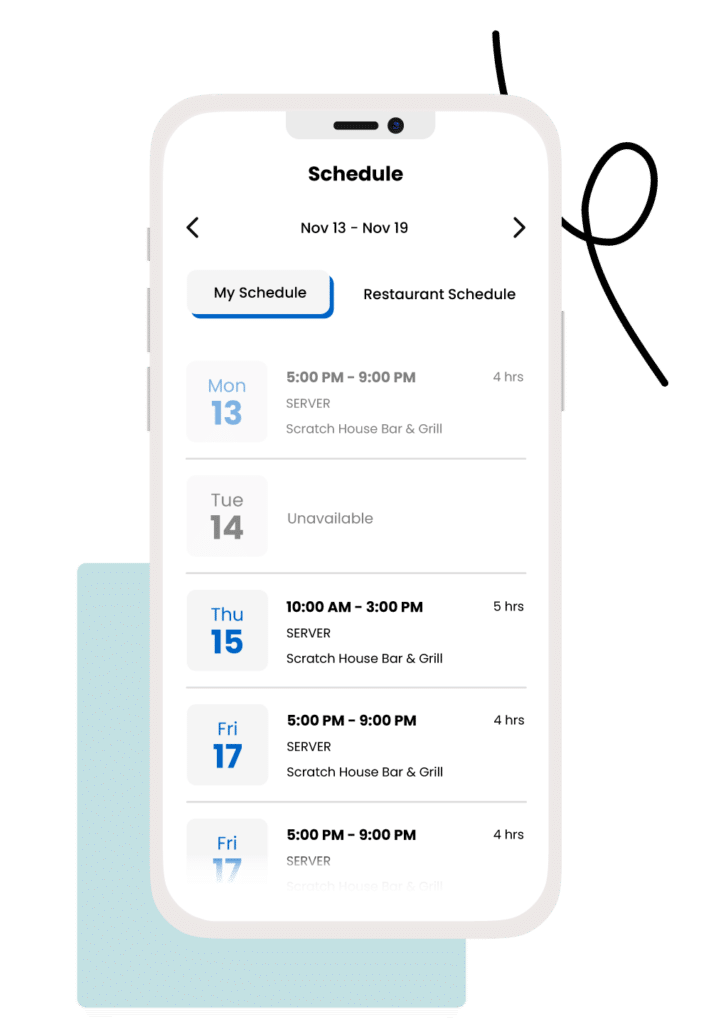 Labor Reports That Drive Results
Choose from reports like actual versus scheduled labor, sales per labor hour, labor as a percentage of sales, labor cost per staff role, and more to better understand your needs.
Save Time and Money with R365 Integrated Labor Solutions
The scheduling module makes it very clear who is scheduled for overtime and who isn't. I really like that I can see things broken down by department instead of only by employee, and it's very simple to copy and paste from one week to another.
I saw that if we could reduce labor by 2%, we would save around $40,000–$60,000 a year. Thanks to R365, we've done even better than that. We were at 40-46% for labor. Now it's between 35-38%. Overall, we've saved about 5% on labor as a percentage of sales.
Zullee Mediterranean Grill (Formerly Kabob House)
Smarter Labor Management to Boost Margins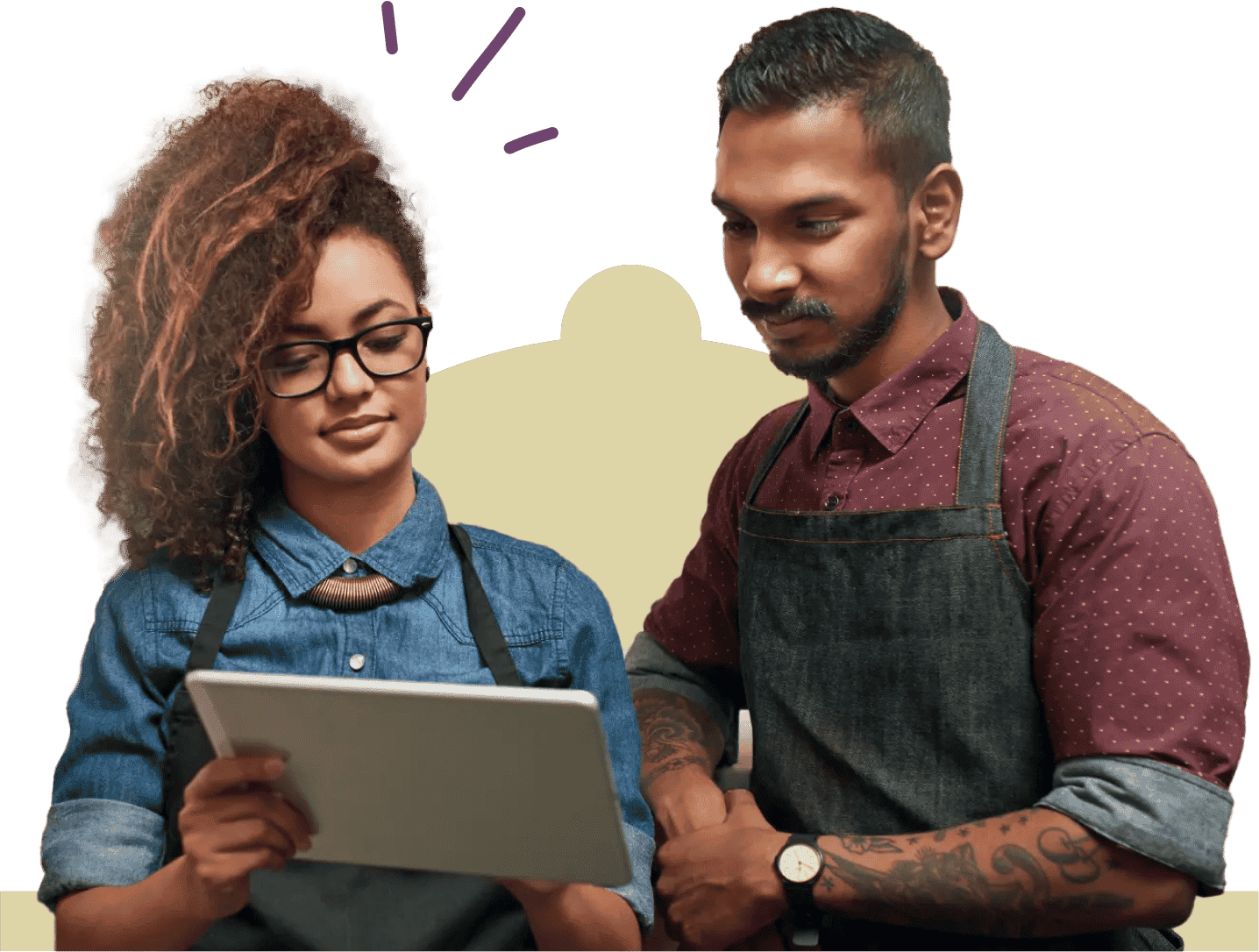 Optimize Your Labor Spend with Smart Scheduling
Create schedules based on sales forecasts to optimize your labor spend, save time, and streamline scheduling.
Get answers to the most frequently asked questions about R365 Workforce and Scheduling.
See How You Can Save Money with R365
Create Schedules Strategically to Save on Labor Costs
Optimize labor costs across multiple locations and empower your managers to create data-driven schedules. Use your hourly sales forecasts and custom labor model to provide managers with a suggested number of employees for each hour of the day.