How a Food Costing Formula Boosts Restaurant Profits
With R365 Store Operations, your back office seamlessly connects to the front-of-house to drive margins with real-time restaurant inventory management, automated purchasing, forecasting, food costing controls, data-driven scheduling, and seamless shift-to-shift communication.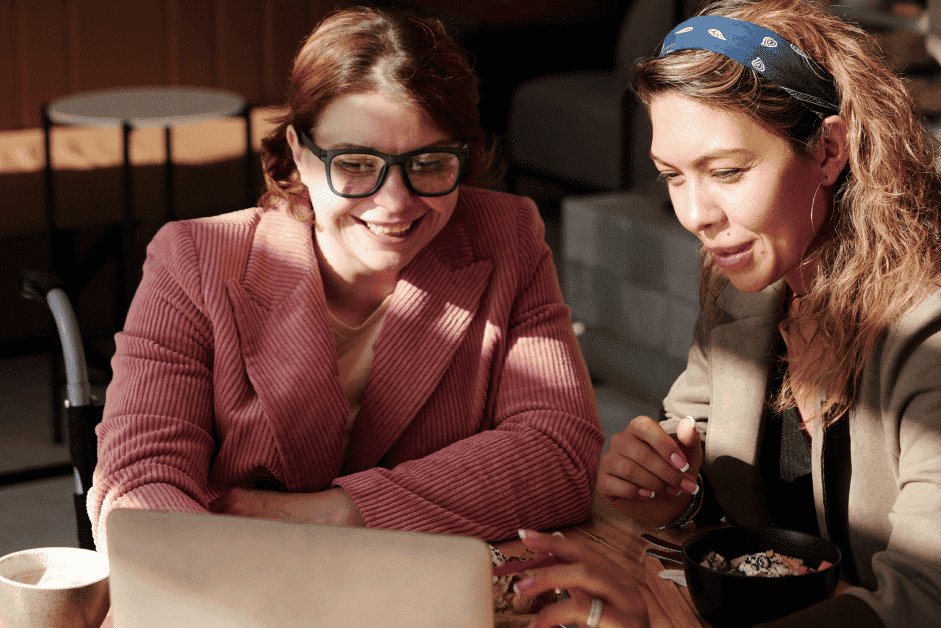 Automate Inventory to Control Costs
Simplify inventory counting, easily transfer inventory, and break down menu item costs to spot and take action on problems or opportunities.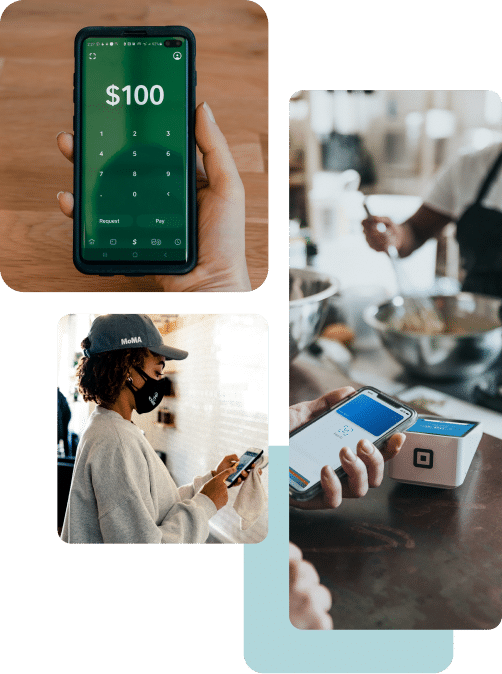 Perfect Purchasing and Receiving
Save on Cost of Goods Sold and increase efficiency by automating your purchasing and receiving processes.
Confidently predict your labor and inventory needs, whether it's Super Bowl Sunday or a quiet Monday.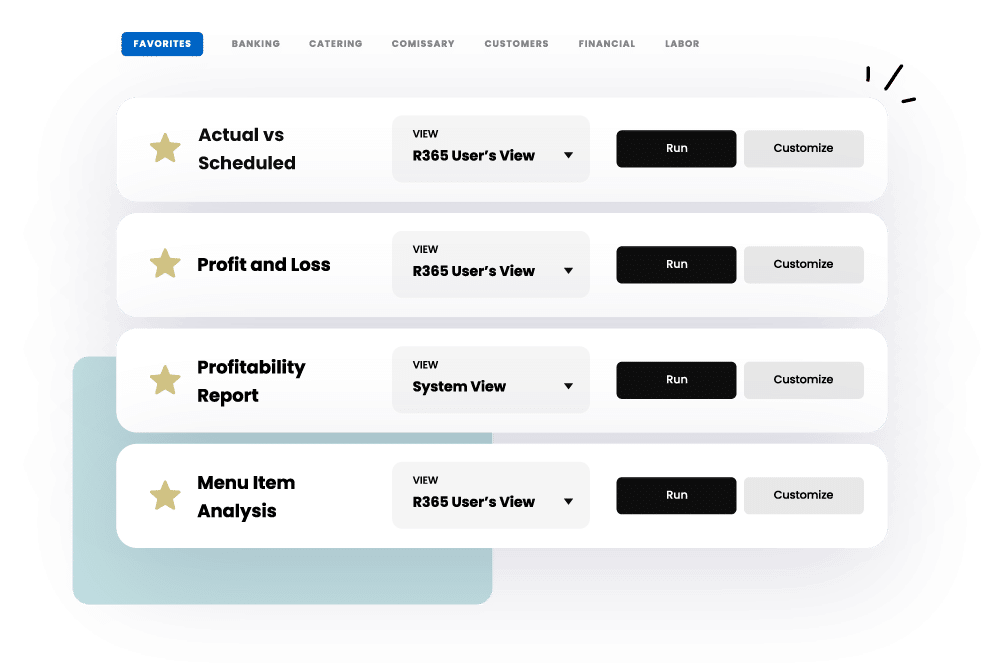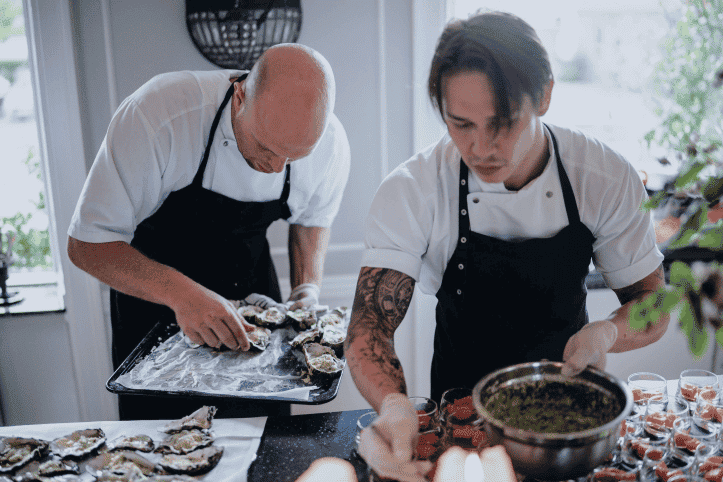 Take Control of Your Commissary
Commissary ensures consistent food production and uniform use of ingredients across your restaurant locations.
Gain control of your kitchen operations, sales, and bottom line with recipes that specify how much of each ingredient should be in each dish.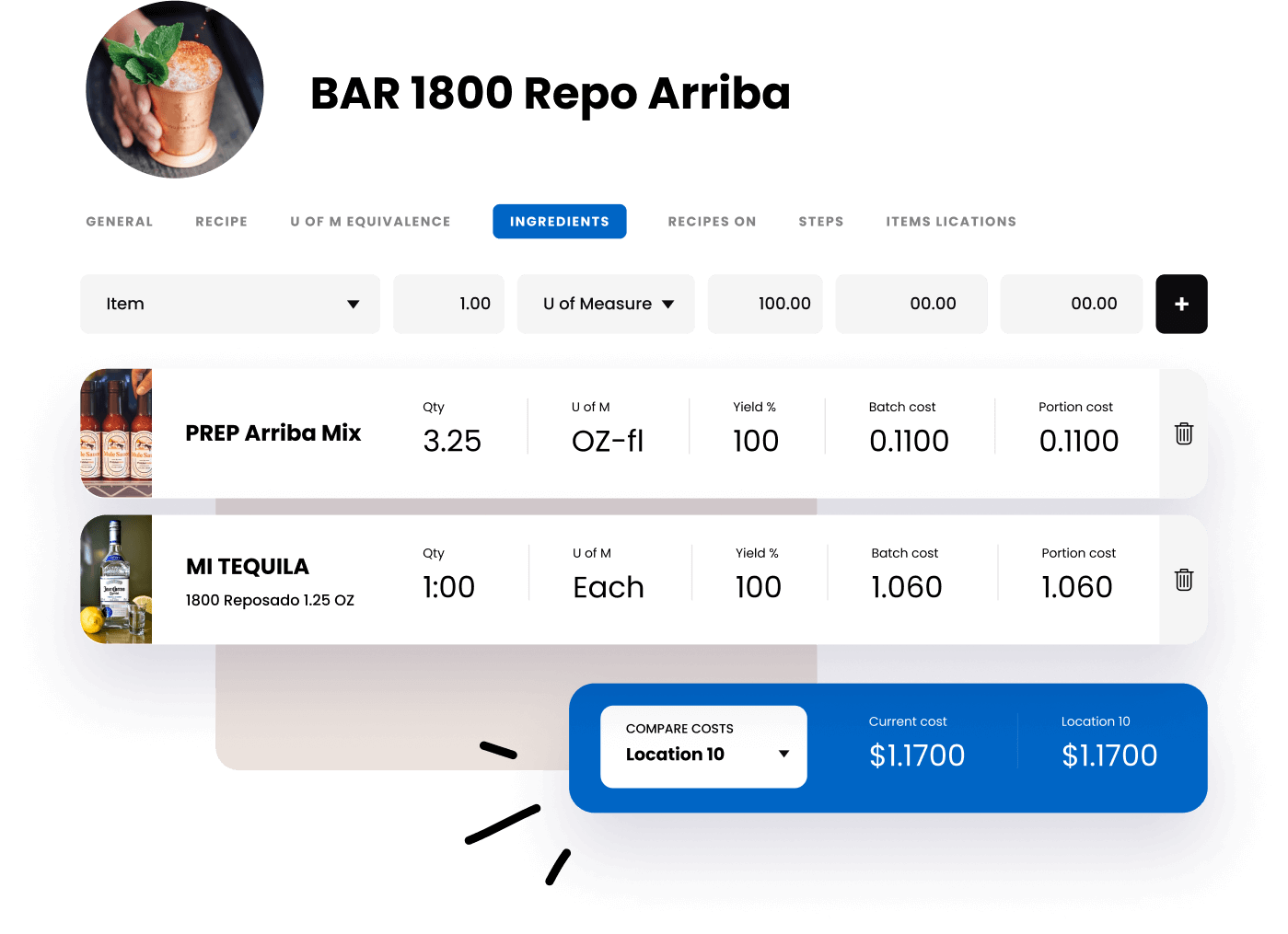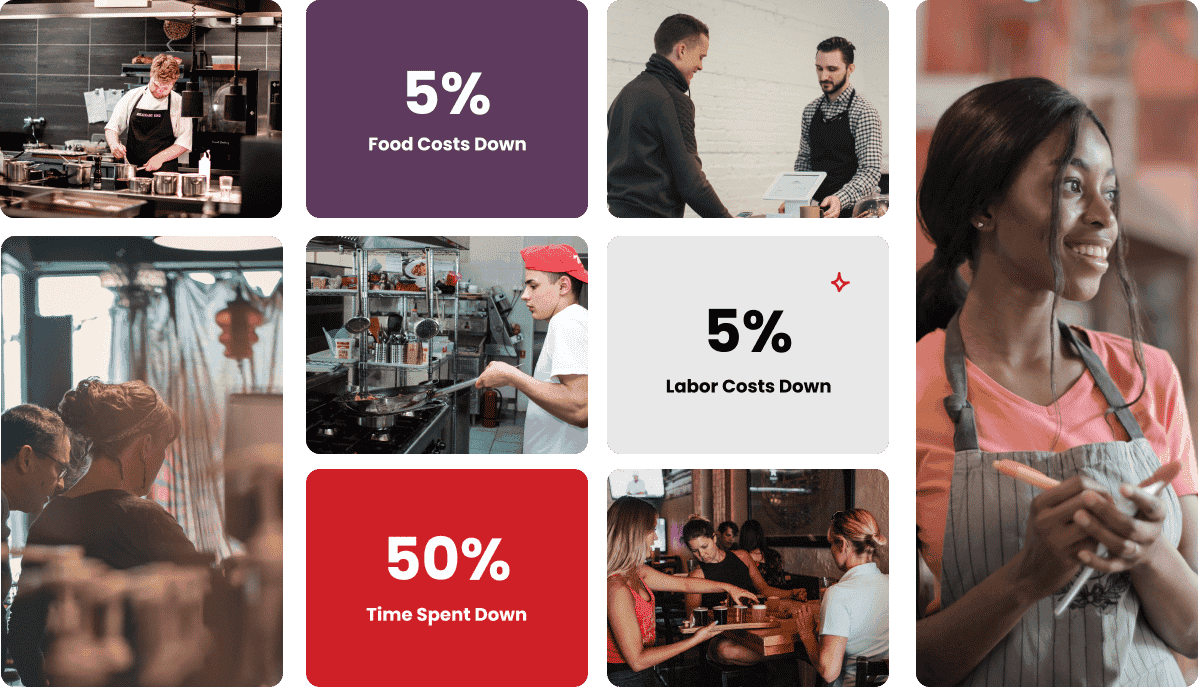 Food Costing Formula
Restaurant entrepreneurship can be an alluring endeavor for newcomers hoping to break into the marketplace. The restaurant business is filled with passion: Hungry diners are passionate about tastes and atmospheres, and chefs and kitchen staff are passionate about producing high-quality, delicious meals guests will enjoy. And who doesn't love to eat, especially a warm meal prepared by a skilled professional?  
Food is such an integral part of life; entire cultures have specialty cuisines, and we socialize and commemorate significant life events over a meal with friends and family. Virtually everyone loves to eat and feel nourished – especially when the food has significance to our identity or heritage.  
But as many in the restaurant business can tell you, there's much more to consider alongside putting tasty food on the table. A restaurant requires the utmost cleanliness, a sensible and accessible location for customers to reach, and deft and creative decision-making when devising or updating the budget – especially the restaurant's food costing formula. But exactly what is food cost formula? And what is food cost percentage?  
In order to answer these questions and others that are vital to profitably operating a restaurant, one must first understand how to calculate food cost for a recipe. In other words, how much is your business spending to procure, store, and prepare food items for dishes, and how much are you asking customers to pay in order to offset those necessary expenses?  
To calculate your food cost per dish, multiply the total cost of ingredients by the weekly amount you've sold. In order to determine your ideal food cost percentage, divide the total cost per dish by the total sales per dish. The percentage figure can vary a bit depending on what your customers expect to pay and the quality of the food, service, and atmosphere, but 30 percent is a general average for quick- and full-service restaurants within the industry.  
This means that if it costs $10 to prepare a particular dish on your menu, it should be priced at a minimum of $30.00 to adhere to your food cost percentage and help your business turn a profit. Though that may seem excessive, your business has already taken on several expenses to be able to provide the meal – from procuring ingredients from vendors to storing those ingredients in accordance with local health and safety regulations, to the labor of cooking and plating and even the restaurant staff bringing it from the kitchen to the customer's table. Each step must be accounted for and considered when figuring out your ideal food cost percentage 
Food Costing Calculator
When building a menu for your restaurant, it can be useful to consider fresh, local produce that is in season, as well as other factors that may determine vendor prices and the accessibility of certain ingredients. Many restaurants consider the availability of seasonal varieties of produce when putting a menu together as a means of cost savings by not paying extra for out-of-season items; working with local vendors can also improve relations with local businesses and increase the shelf-life and freshness of some ingredients that do not have to spend as much time in transit.  
Restaurant365's Food Cost Calculator can help you determine your restaurant's current status with a food cost percentage formula. By using a food costing calculator, you can better understand the value of your present inventory and how much you can afford to spend to maintain acceptable profit margins moving forward. 
This food costing and pricing formula can help your business determine how much a particular dish must cost in order to maintain adequate profit margins. You can also use this tool when considering future menu items or limited-time specialty dishes to help increase sales and mitigate profit losses from less busy dinner services.  
When it comes to your restaurant's food cost formula – menu pricing ought to accurately reflect the charges incurred by your business. As previously mentioned, when customers pay for their food, they are also paying for costs associated with their seats at the table, the service of the restaurant staff, and all of the preparation work that went into the planning of the menu and execution of dishes by the kitchen crew. Since there are so many moving pieces involved in getting ingredients from vendors to dishes on the table, it is natural that the cost will inflate beyond its value as a raw ingredient.  
Food Cost Formula Excel
Undoubtedly, there are still numerous restaurants all over the globe that still rely on spreadsheet programs like Microsoft Excel as their primary food cost percentage calculator. When calculating your restaurant's food cost formula, Excel can handle many variables – there is a cost calculator Excel template, a recipe costing template, and others. While the food cost percentage formula Excel can provide is an acceptable starting point for new restaurants, manually managing your budget that way can be cumbersome, time-consuming, and prone to errors. 
Before turning to a food cost calculator app or a food cost calculator online, consider making the transition to Restaurant365's all-in-one cloud-based restaurant management software. With Restaurant365, your business can manage virtually every aspect of back office operations and increase your efficiency and productivity by integrating with your existing POS system, payroll and banking applications, and more. This can help your organization potentially save time, and money, and operate more efficiently as well. 
Although many capable restaurant owners and operators are able to make do with programs like Excel, this is hardly a viable solution for larger-scale operations that may be dealing with dozens of different vendors and employees. By utilizing reliable restaurant management software, you can spend less time plugging numbers into an Excel spreadsheet and spend more time securing higher quality ingredients or providing your customers with better service. 
A great deal of the work that goes into the restaurant business boils down to providing delicious and reasonably-priced meals and excellent service in a welcoming, alluring atmosphere. Perhaps even more work goes into successfully planning and executing that idealistic vision by efficiently managing your back office operations.  
Food Cost Format
If your company is still relying on a daily food cost report format in Excel, you may be spending too much time and resources that could be better spent maintaining the day-to-day operations of your facility. Such manual record-keeping methods are susceptible to human error, inconsistencies, and other errors. 
A monthly food cost formula or food cost formula menu pricing may sound simple or rely on fairly simplistic equations. Still, they require an intimate understanding of logistics, local economics, global economics, and numerous other factors like the demographics and socioeconomic status of the bulk of your customer base. Each of these variables and several others should in some way contribute to your food cost format.  
Food costing and pricing can be determined by your food cost percentage formula. If your menu changes fairly regularly based on the kinds of ingredients and produce available to your preferred vendors, you can alter your pricing based on the availability or scarcity of certain items. Alternatively, you can make changes to the menu offerings if local crops have been hindered by drought or flooding. If your customer base prefers a static menu featuring several staples or favorites, it may be more challenging to alter the pricing of these items, even if the cost of their ingredients increases.  
Awareness of such nuances and variables like these can offer your business an opportunity to thrive in a highly competitive marketplace that sees approximately one in three new restaurants closing before twelve months of operation. 
Food Cost Calculator
If you are a seasoned restaurant owner or if you're a new business hoping to create a new dining experience for your community, it's essential to maintain your operation intelligently and effectively. One way to do this is by making informed decisions based on data relevant to your applications, understanding your customer base, and having a firm understanding of your restaurant's capabilities.  
There are a number of food cost calculator resources you can utilize to help you understand and manage your restaurant's budget – whether you're using a monthly food cost calculator (or weekly or quarterly, etc.). Although expenses like rent and labor are going to be pretty consistent, food costs can vary widely based on factors like season, availability, drought, supply chain logistics, and more.  
Being able to adapt and adjust is a key contributor to the survival of many businesses, especially restaurants. Although people will always need food to survive, things like tastes, trends, and diets can change as frequently as the seasons. Preparing your restaurant business to weather such frequent changes with reliable restaurant management software can help ensure your business's success and longevity as long as you continue to provide flavorful dishes with quality service.
Accounting and Payroll Software | Accounts Payable Process | Best Inventory Management Software | Best Restaurant Management Software | Food Costing | Food Inventory Management | Inventory Management | Inventory Management Software | Inventory Tracking Software | Kitchen Operations | Kitchen Operations Checklist | Online Restaurant Management System | Restaurant Management | Restaurant Management System | Restaurant Software Systems | Restaurant Staffing | Restaurant Staffing App | Restaurant Staffing Guide | Workforce Payroll  
R365 Customers Succeed with Restaurant-Specific Operations
The executive team and operations managers get a snapshot of the important things every day without having to hunt for them. Restaurant365 has been a game changer administratively. We can more easily see how we're doing versus how we thought we were doing. If we're not hitting our goals, we can get ahead of it faster.
Food Fight Restaurant Group
The ability to manage all operating metrics, like the prime costs of food and labor, will make it easier for us to provide benchmarking and support to our franchisees. They can see immediately how their results compare to other franchisees and the company performance.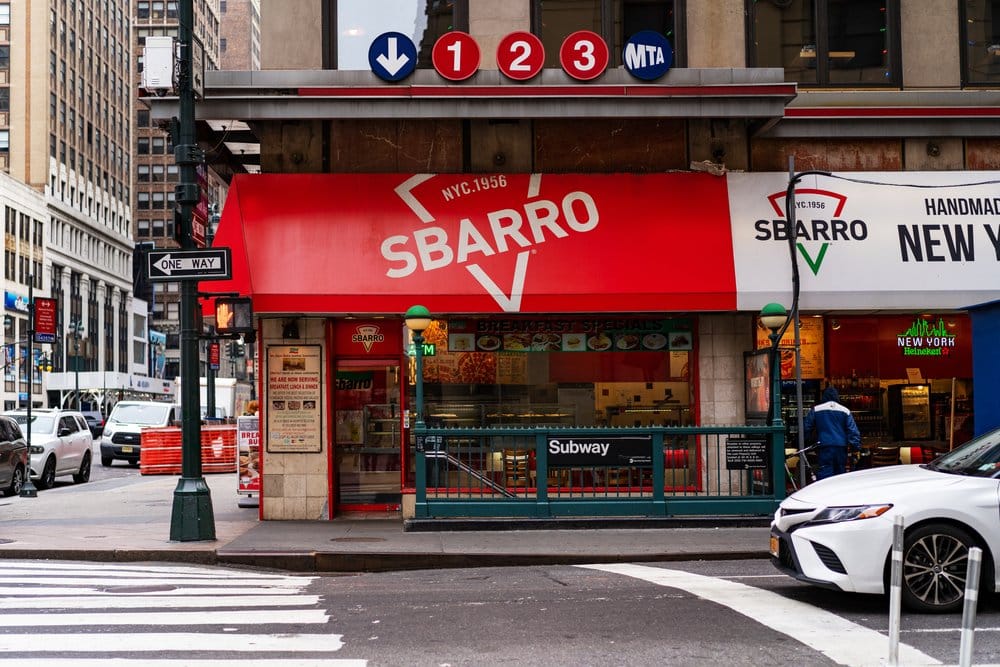 I've been in this business for forty years, and R365 changed the work I do for the better—more than any single thing I've ever done.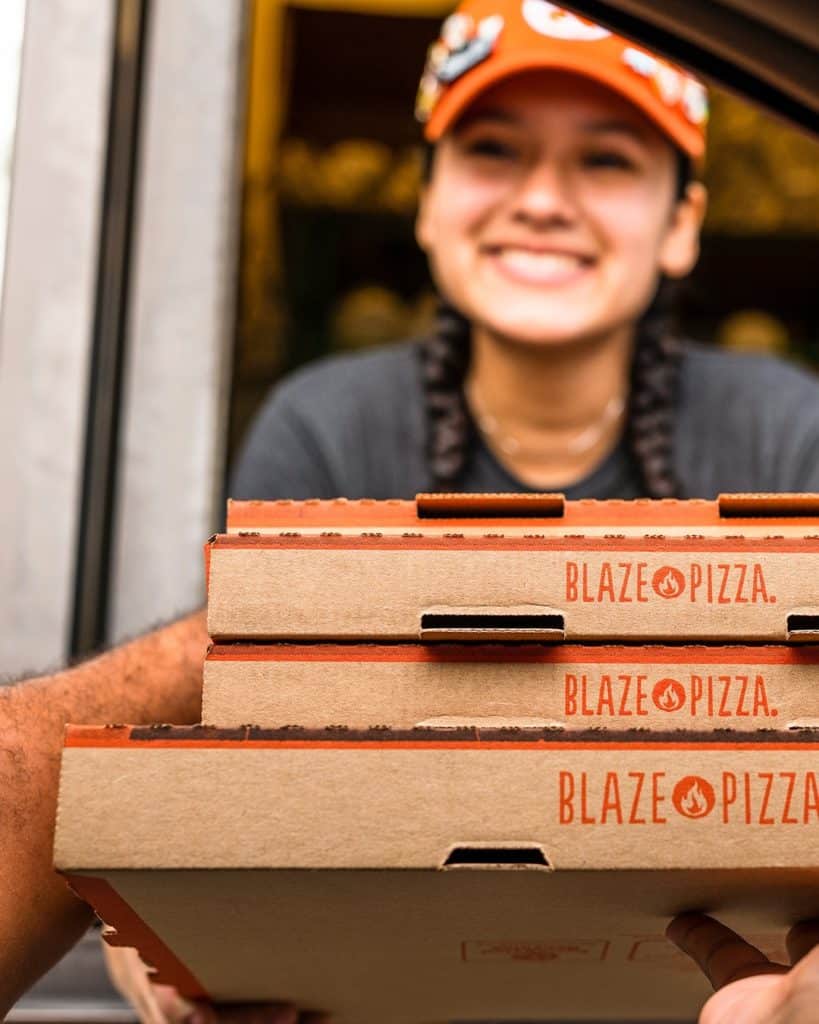 Boost Margins with a Restaurant-Specific, All-in-One Platform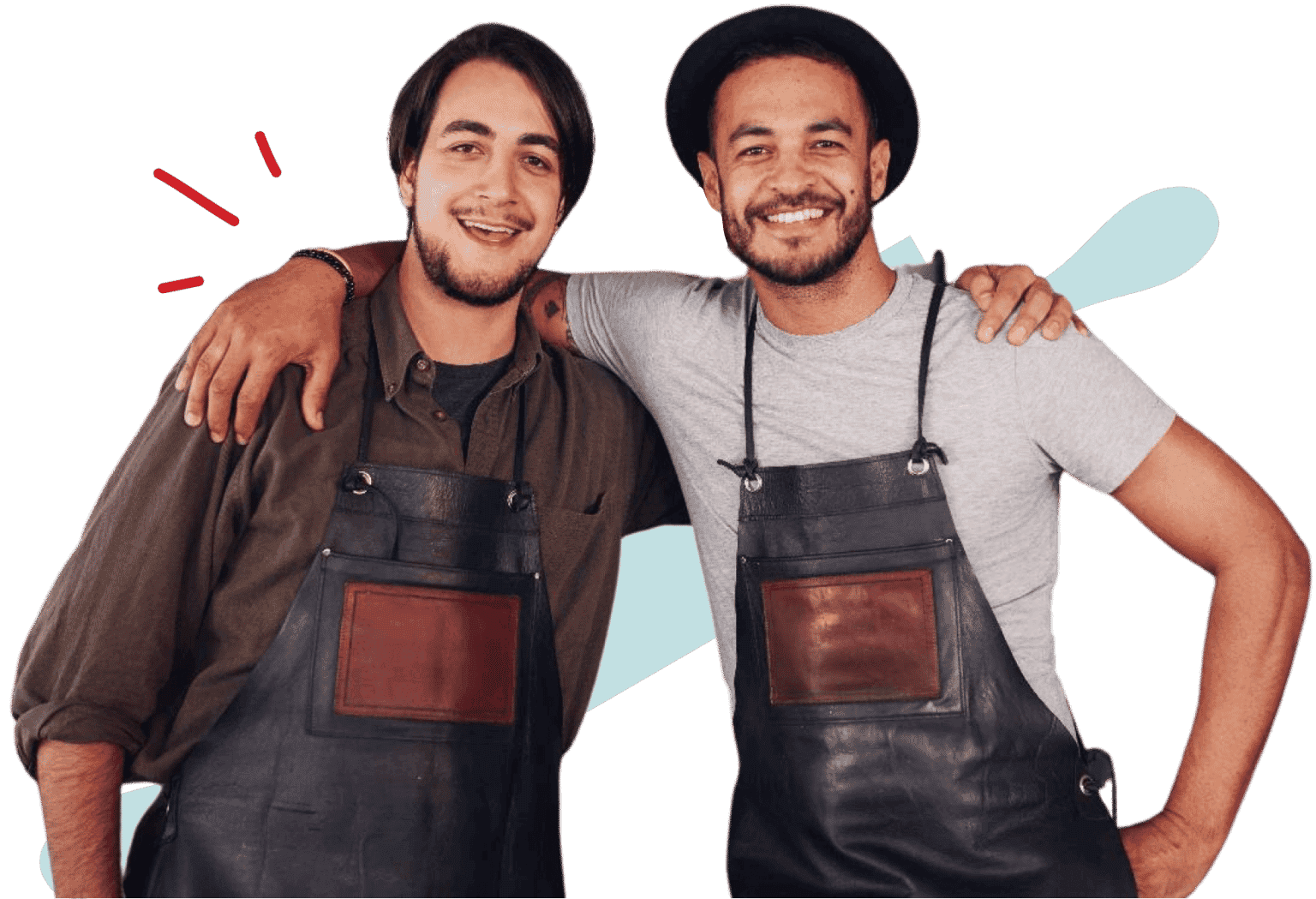 Looking Solely For Restaurant Operations Software?
We get it, you're on the market for store operations software and you'd like to stick with your current accounting and workforce platforms. No problem!
Get answers to the most frequently asked questions by restaurant Operations teams about R365 Store Operations.
There is no additional charge for POS integration. R365 provides direct integration to more than 100 major point of sale systems as a foundational part of the software. 
Yes. The counts are updated in real-time, so more than one person can count simultaneously without duplicate counting.
Yes. All real-time accounting data that's available to your Accounting team can be accessed by all stakeholders simultaneously from any device with an internet connection.
See How You Can Save Money with R365
Request a Demo of
R365 Store Operations
Learn how R365 Store Operations can help you master back-office operations.