Master Your Back-Office Operations
With R365 Store Operations, your back office seamlessly connects to the front-of-house to drive margins with real-time inventory, automated purchasing, forecasting, recipes, data-driven scheduling, and seamless shift-to-shift communication.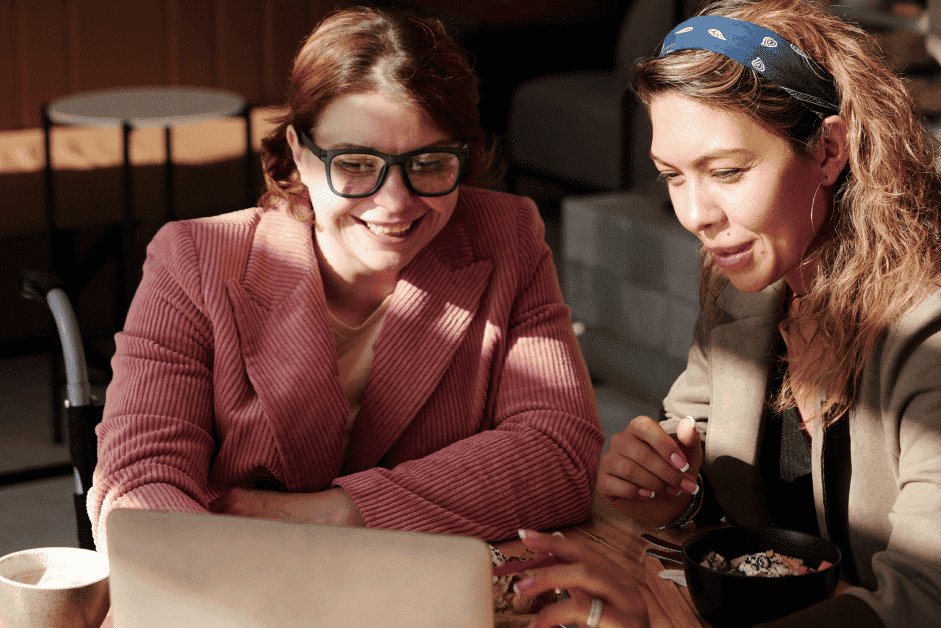 Automate Inventory to Control Costs
Simplify inventory counting, easily transfer inventory, and break down menu item costs to spot and take action on problems or opportunities.
Gain control of your kitchen operations, sales, and bottom line with recipes that specify how much of each ingredient should be in each dish.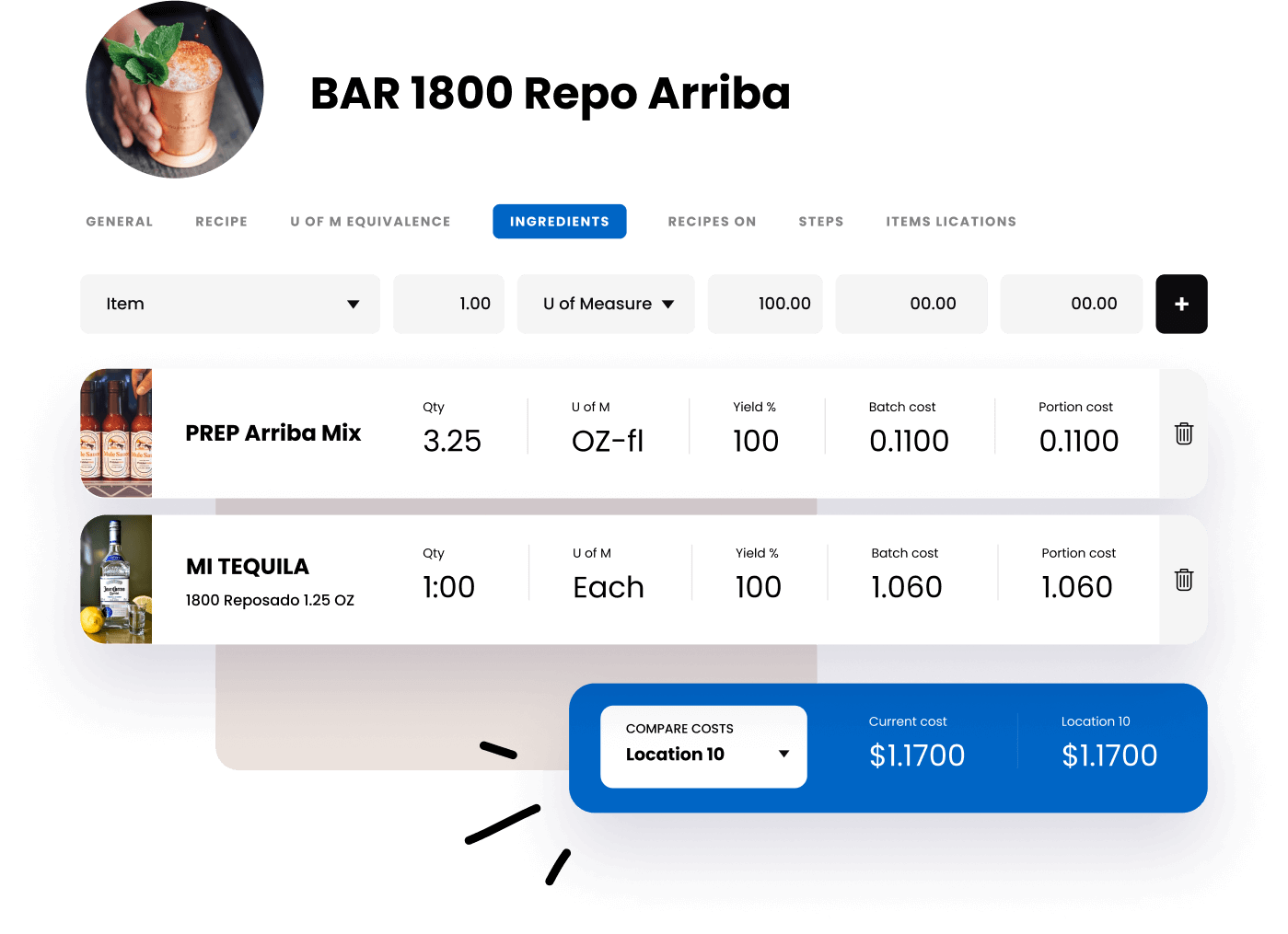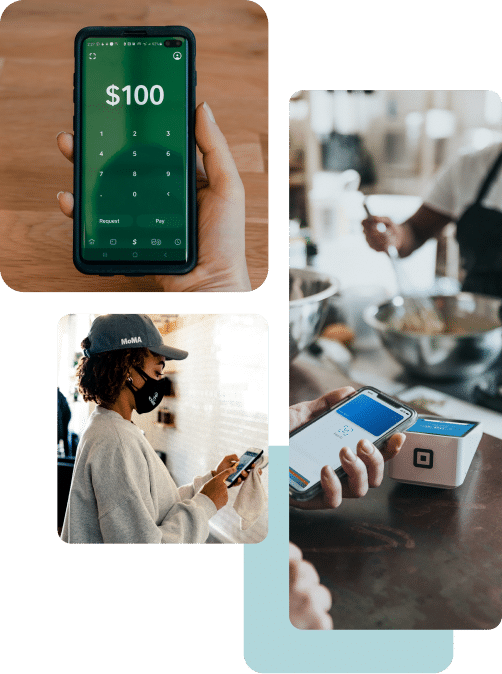 Perfect Purchasing and Receiving
Save on Cost of Goods Sold and increase efficiency by automating your purchasing and receiving processes.
Confidently predict your labor and inventory needs, whether it's Super Bowl Sunday or a quiet Monday.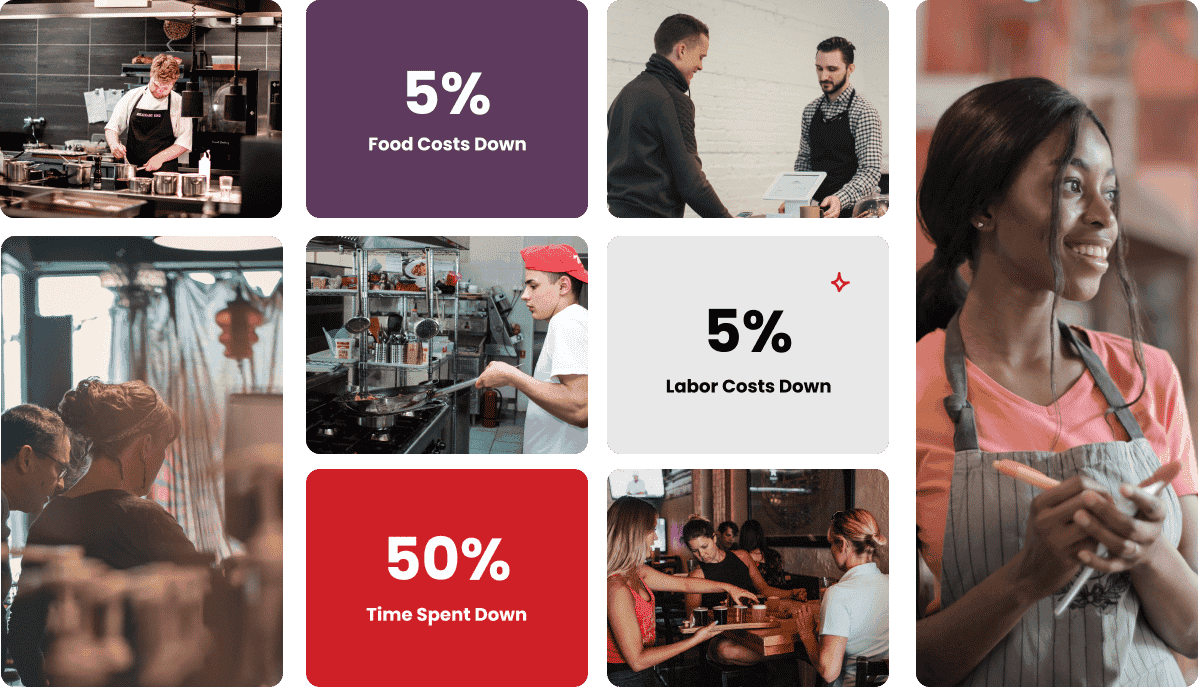 What is The Best Inventory Management Software for Restaurants?
Inventory software enables restaurant companies to accurately monitor and analyze their inventory to increase profitability. The best inventory management software allows users to track their deliveries and gain complete visibility into their current inventory, keeping close tabs on what they have, what was sold, the cost of goods sold, and what they need to order. The best inventory management software can also help restaurant businesses adhere to inventory management best practices. For instance, it can help them break out their inventory according to what's most valuable or perishable.
Inventory management software can be especially helpful for large restaurant companies that manage vast quantities of varied inventory, as it can be difficult to keep up with everything manually. When looking for inventory management software, it's important to consider your restaurant company's unique needs. What do your inventory needs look like, and how should inventory software meet those needs? What can it do for you that you can't do on your own? Outlining your goals and objectives can help you choose the perfect software for your restaurant company. Some platforms specialize in different industries, so it's essential to research a restaurant-specific system that will best accommodate your operations and help you grow efficiently.
Restaurant365's best inventory software for restaurants uses tech-driven inventory tracking tools to provide accurate data to a centralized finance and operations platform to uncover hidden opportunities and excessive costs. As the only cloud-based, all-in-one restaurant management software, users can oversee accounting, inventory, scheduling, financial reporting, and more from a single interface. Additionally, Restaurant365 integrates with your POS and other key partners to keep your business operating at its best with limited friction. Connecting all of these tools gives restaurant operators the confidence and convenience to find cost-effective solutions for the inventory management process and overall restaurant operations.
Inventory Management Software
There are many uses for inventory management software in restaurants. Some companies, for example, might use it to update their stock. Doing this on the cloud is much easier than counting and reporting manually. This software can also be used to manage orders. Whatever your restaurant inventory needs may be, stock management software can help improve your business operations and streamline your workflows. It can be an incredibly helpful tool for restaurant operators who struggle to manage and oversee their inventory manually, either because they have too much stock or don't have the time to keep up with things. Inventory software helps fill this role while freeing managers and staff to focus on more strategic, guest-centric work.
Restaurants should be wary of inventory management software open source platforms that anyone can modify. They may seem like an excellent option for restaurants on tight budgets; however, significant security and reliability concerns exist. If you're looking for the best stock management software, it is best to look for a restaurant-specific solution with dedicated, knowledgeable product and customer success teams rather than trust this critical work to an open-source platform. Regularly counting and updating your restaurant inventory is vital to inventory management. A dynamic, cloud-based platform that anyone can access at any time is essential to maintaining accuracy and ensuring timely orders and deliveries.
Restaurant Inventory Management
The best restaurant inventory management happens within an industry-specific solution that includes inventory management software. If you run a small restaurant, you might look for the best inventory management software for small businesses. If you manage a larger restaurant company with multiple locations across different regions, you will probably prefer something specifically designed for bigger companies rather than inventory software for small business. While it's important to outline your goals and ultimate purpose for the software, it's essential that an end-to-end restaurant-specific software solution is at the top of the list. Knowing what you want and which features are important can help you narrow your search and find the right, industry-specific system for your business.
Restaurant365 is among the best Restaurant Enterprise Management solutions, providing users with valuable tools and information to discover any food cost issues that could be squeezing margins. The platform fully integrates with various POS systems to ensure an ongoing flow of sales and inventory data with complete accuracy. With Restaurant365, you can control food costs and ensure that you purchase the right amount of inventory based on accurate forecasts and sales data. Rather than relying on guesswork, your team can make data-driven decisions to improve accuracy across your business. While you don't want to overspend on food, you also want to ensure your restaurant can meet and exceed guests' expectations. Restaurant365's software enables accurate forecasting to help you determine exactly what you need and when you need it.
Restaurant Inventory Software
Restaurant inventory software is vital to bolstering margins in a variety of ways. First, as in the case of Restaurant365, it can help restaurants forecast and order the right amount of ingredients. Without accurate forecasting and the ability to analyze historical sales data within a restaurant stock management platform, it can be challenging to determine with any accuracy how much of each item you need, running the risk of excess food costs. The software can alert you when your stock is running low and, thanks to vendor integrations, queue up your next order. While you don't want to overspend and waste food, you also want to avoid running low on specific items and being forced to order them at the last minute at a high price. Restaurant inventory software can help you manage your stock at all times, helping you make the best decisions about what to purchase, how much to purchase, and when to order it.
You might think that if you're a smaller, independent restaurant owner or operator, it will be helpful to look for the best inventory management software for small business. On the other hand, if you run a large company that regularly receives large volumes of stock, you'd be keen on a platform capable of handling more significant workflows. Again, what's most important is implementing a restaurant-specific solution designed to meet the needs of restaurant companies of all sizes and is suited to help improve operations and margins wherever there is an opportunity.
Best Inventory Management Software For Restaurants
Restaurant inventory management software can be beneficial for restaurants struggling to understand, control, and optimize their inventory management process. Restaurant operators should value restaurant-specific inventory management software offering full vendor integrations more than a less reliable open-source inventory management platform. When it comes to the best inventory management software for restaurants, much of it depends on your business model and what you're ultimately hoping to get out of the software, which is why it's important to find a provider that knows the industry and can tailor the software to meet your needs with a well-established onboarding process.
Restaurant365 has multiple case studies demonstrating its effectiveness for restaurants of all types. D&D Management Enterprises, for example, realized they needed a scalable, cloud-based solution to manage their growing business needs and turned to Restaurant365 for help. The platform streamlined their accounting, solving a pain point and creating opportunities that QuickBooks could not. In another example, BLCO Enterprises, a KFC and Taco Bell franchisee, wanted to streamline its data to promote greater accuracy. Restaurant365 was able to help them gain greater efficiency in accounting and operations, saving them around 20 hours per month on bank reconciliation and other time-consuming tasks.
Restaurant Inventory App
While a traditional restaurant inventory platform can be useful for managing your inventory, a restaurant inventory app ensures that inventory can be counted, updated, monitored, and managed by anyone. With a stock management app, users can access inventory data from mobile devices. This is extremely helpful for shift-based teams and individuals, as they can manage inventory without sitting down in front of a computer. Cloud-based solutions like Restaurant365 enable users to get what they need, no matter where they're located or their device.
The Restaurant365 mobile app offers easy-to-use inventory software to help restaurant managers stay on top of their inventory and associated costs. With this app, you can access your Restaurant365 tools from anywhere. You can view your daily sales summary (DSS) in real-time and review your POS data, even when working off-site. This is a great way to stay in the loop and ensure you don't miss anything important.
Best Restaurant Inventory App
When looking for the best restaurant inventory app, it can be helpful to make a checklist of your most desired features. There are several things to consider when looking for the best stock management app. It's crucial to thoroughly assess your options, go down your checklist, and prioritize your must-haves, such as support, constantly improving features, and reliable integration with all vendors. An app can be as important to your success as a desktop application, but you must ensure it offers the full complement of tools you and your team need to be at their best.
Restaurant365's mobile app offers many features, including the ability to manage accounts payable transactions. You can edit, capture, and upload invoices before finally submitting payments for approval. What's more, you can simplify scheduling and promote employee engagement. Users can view employee lists and shifts, making changes as needed, and managers can keep their teams in the loop with announcements. You can also manage your inventory, logbooks, and other important accounting items.
A restaurant management app can help you get the most out of your software. The ability to access your data wherever you are is crucial to staying on top of your to-do list, your inventory, and ultimately your costs and margins.
Accounting and Payroll Software | Accounts Payable Process | Best Inventory Management Software | Best Restaurant Management Software | Food Inventory Management | Inventory Management | Inventory Management Software | Inventory Tracking Software | Kitchen Operations | Kitchen Operations Checklist | Online Restaurant Management System | Restaurant Management | Restaurant Management System | Restaurant Software Systems | Restaurant Staffing | Restaurant Staffing App | Restaurant Staffing Guide | Workforce Payroll
R365 Customers Succeed with Restaurant-Specific Operations
The executive team and operations managers get a snapshot of the important things every day without having to hunt for them. Restaurant365 has been a game changer administratively. We can more easily see how we're doing versus how we thought we were doing. If we're not hitting our goals, we can get ahead of it faster.
Food Fight Restaurant Group
The ability to manage all operating metrics, like the prime costs of food and labor, will make it easier for us to provide benchmarking and support to our franchisees. They can see immediately how their results compare to other franchisees and the company performance.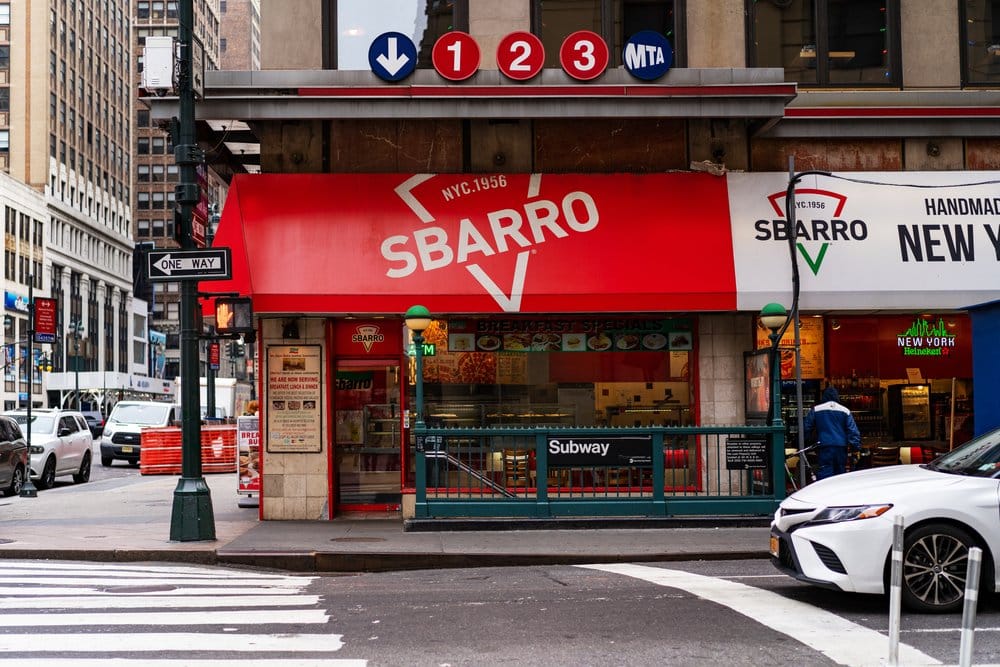 I've been in this business for forty years, and R365 changed the work I do for the better—more than any single thing I've ever done.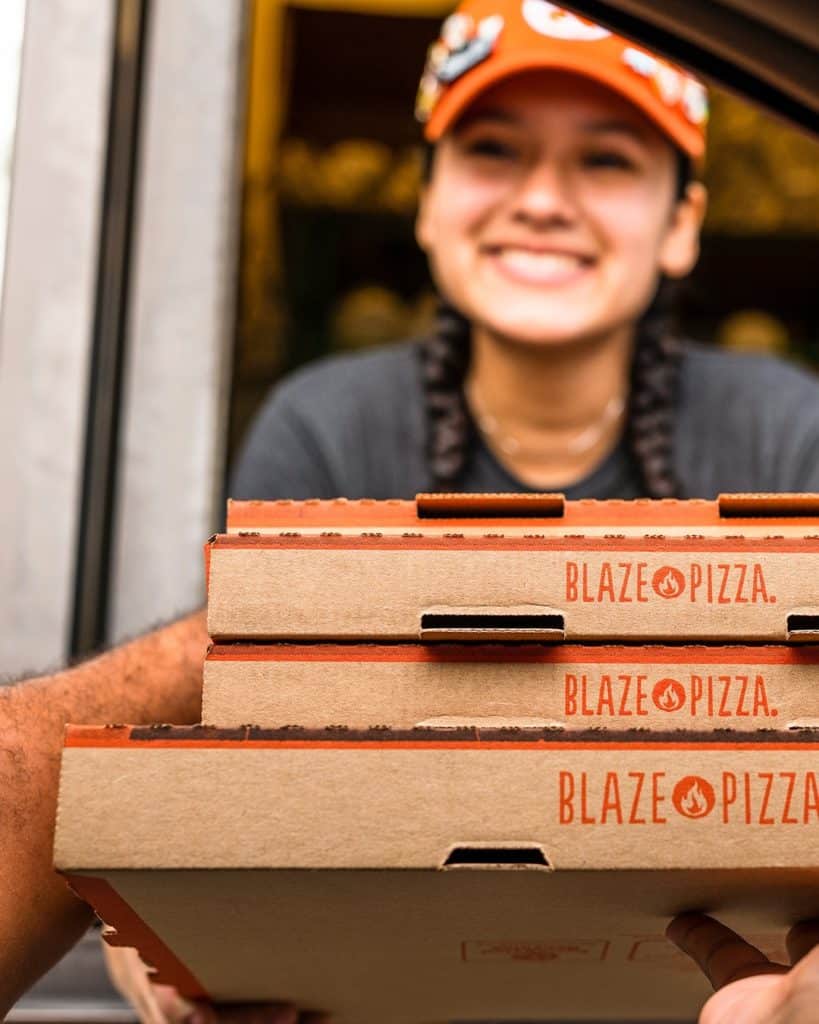 Boost Margins with a Restaurant-Specific, All-in-One Platform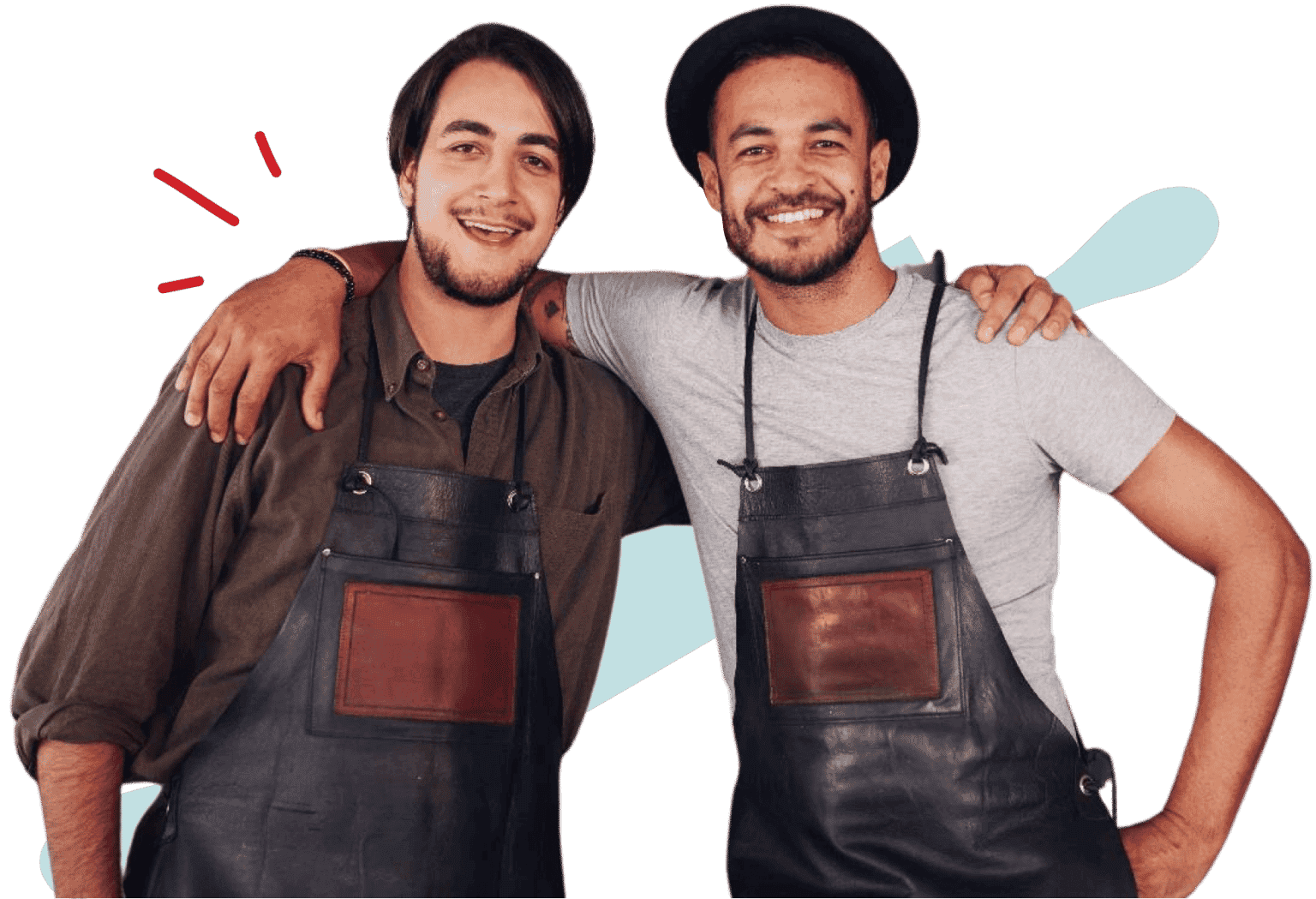 Looking Solely For Restaurant Operations Software?
We get it, you're on the market for store operations software and you'd like to stick with your current accounting and workforce platforms. No problem!
Get answers to the most frequently asked questions by restaurant Operations teams about R365 Store Operations.
There is no additional charge for POS integration. R365 provides direct integration to more than 100 major point of sale systems as a foundational part of the software. 
Yes. The counts are updated in real-time, so more than one person can count simultaneously without duplicate counting.
Yes. All real-time accounting data that's available to your Accounting team can be accessed by all stakeholders simultaneously from any device with an internet connection.
See How You Can Save Money with R365
Request a Demo of
R365 Store Operations
Learn how R365 Store Operations can help you master back-office operations.