Your Guide to Restaurant Workforce and Staffing
Team engagement and productivity are key to profitability. R365 Workforce modernizes the entire employee lifecycle from hire to retire with hiring, onboarding, scheduling, payroll, and benefits tools.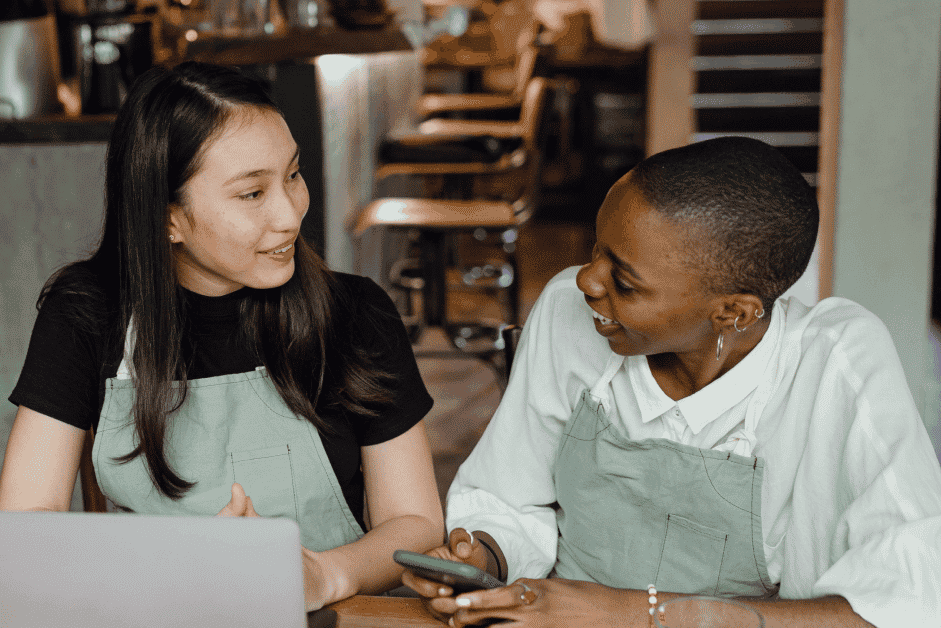 Find Better Talent Faster and Easier
Centralize job postings, applicant reviews, interview schedules, candidate tracking, and communication with a single solution.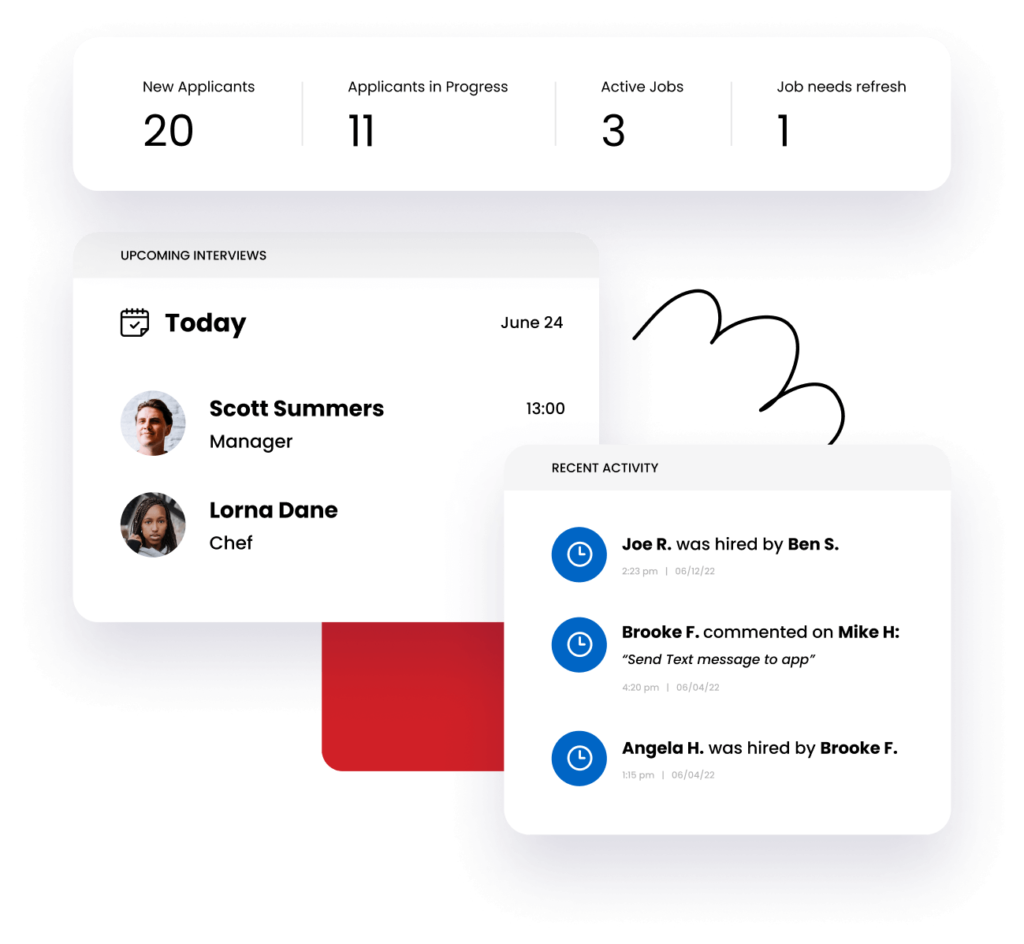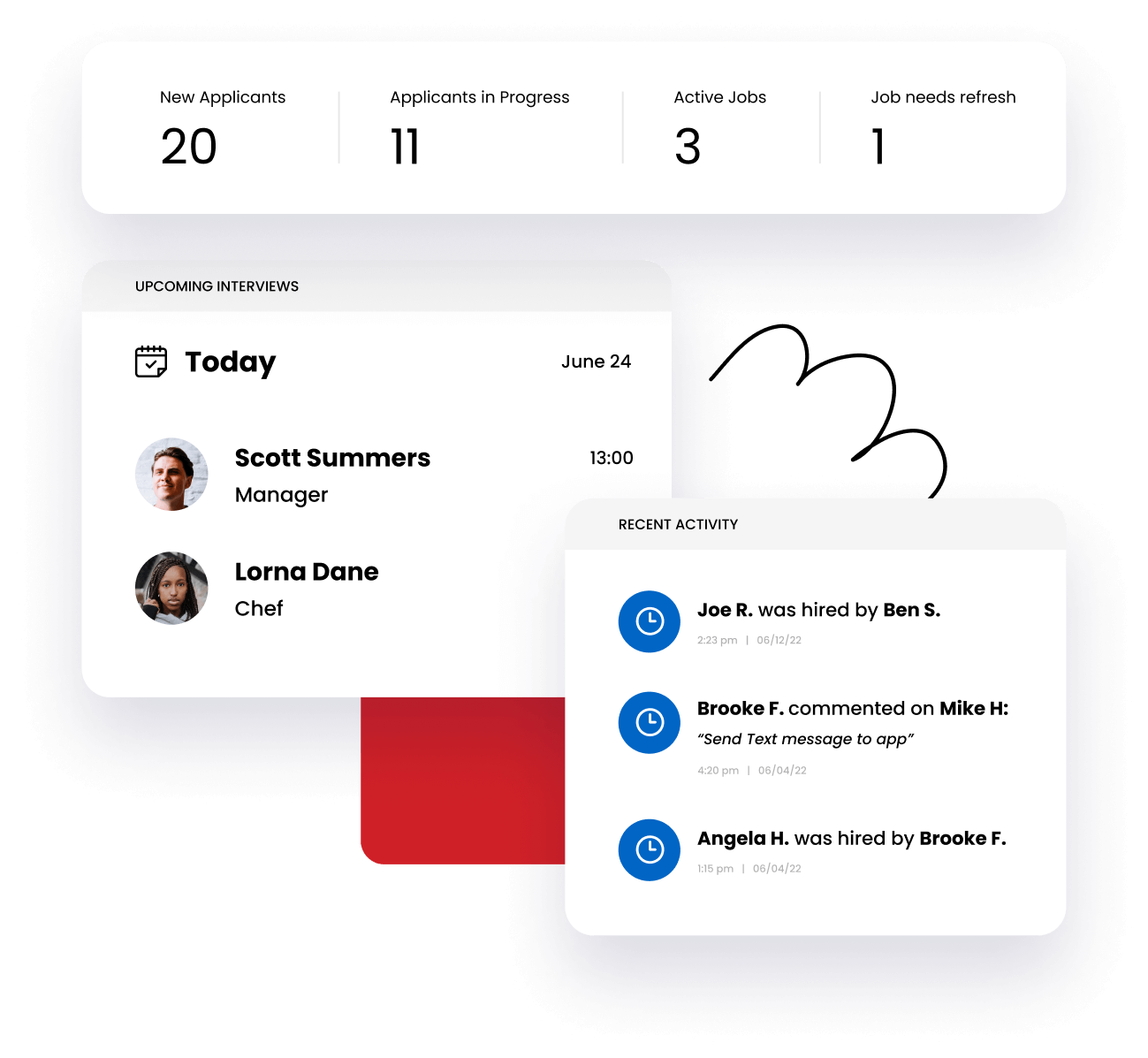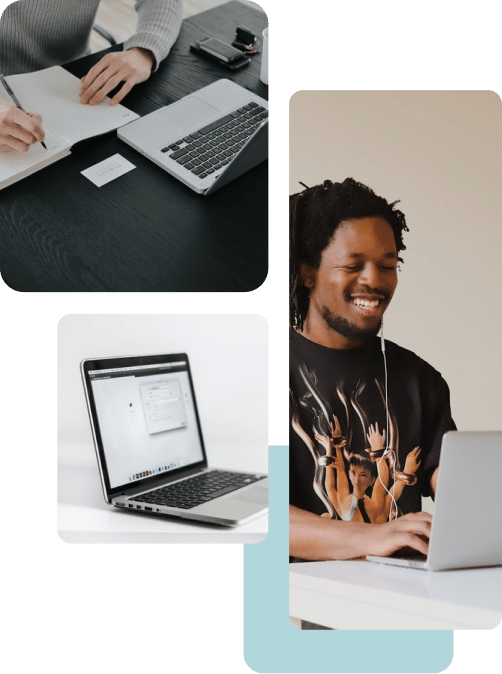 Optimize and Digitize Onboarding
Ensure a smooth onboarding process with an automated, error-free experience that quickly makes new employees productive team members.
Process Perfect Payroll Daily to Retain Staff
Avoid manual busy work and repetitive tasks with a restaurant-specific payroll solution that calculates, audits, and processes payroll accurately and in less time.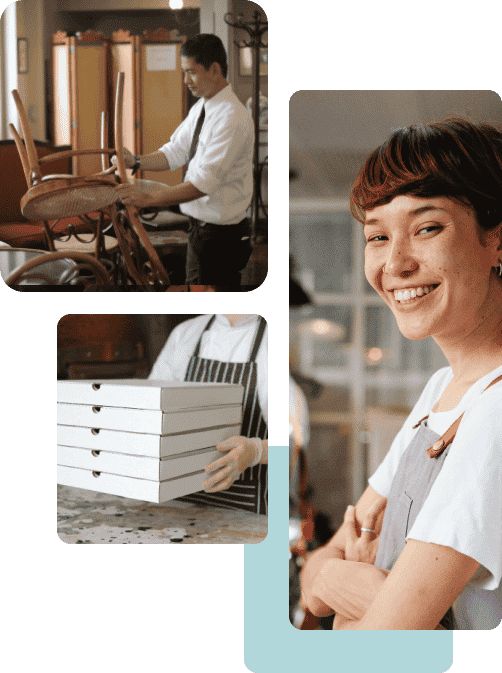 Simplify Scheduling For Your Team
Promote workforce autonomy by giving your employees an app that makes it easy to swap shifts and request changes.
Restaurant Staffing Guide
With the staffing shortage caused by the Covid-19 pandemic, restaurants are looking for the best methods to hire staff. Hiring staff for your restaurant is not just about posting to a job board and waiting for candidates to apply. Even if you manage to find candidates that are willing to take the job, your restaurant has to have the right procedures in place to keep your employees so that you can reduce turnover and save valuable time. This is why restaurant managers may be interested in finding a restaurant staffing guide.
A comprehensive staffing guide will help you understand the most effective ways to complete the hiring process and ensure you hire the right candidates that will stay with your restaurant in the long term. One aspect of a thorough staffing guide will be instructions on developing a restaurant handbook. Sometimes called restaurant employee manuals, these documents include all of the information that new hires need to know about your restaurant and policies.
The best restaurant staffing guide will include a restaurant policies and procedures template so that managers can easily develop a handbook for staff. Not only does a handbook make your restaurant's policies and company culture clear to current staff, but it also can be a way to quickly and easily explain what the restaurant expects from new hires as well. If you do not currently have these documents for your restaurant, looking at restaurant handbook examples can be a great place to start. With a template or an example, restaurant managers can create an employee handbook that will make the hiring process consistent and efficient.
While creating an employee handbook is one recommendation that is part of a comprehensive restaurant staffing guide, there are more tools and tips that can be implemented to make staffing your restaurant an easier process. Restaurant365's cloud-based enterprise management platform is designed to make every aspect of restaurant management consistent, fast, and smart. When it comes to staffing your restaurant, Restaurant365 makes it easy to attract the right candidates, save time and money on job postings, and easily filter through applicants to find the right people for your restaurant.
Restaurant Staffing Chart
A restaurant staffing chart is one of the first things that restaurant managers should create when trying to refine their hiring process. A staffing chart is a table that restaurant managers use to determine the number of staff that are required to serve guests on a given day or time. This chart can be helpful for the hiring process because it can reveal how many positions you need to fill and the exact staffing levels that you need to have in place for the average week. Once you have an idea of the number of employees you need for your restaurant, it can be beneficial to create an organizational chart. These charts display the types of positions and the hierarchy and duties at a restaurant. Online templates could be used to develop your restaurant's organizational chart, or you could develop it from scratch.
Organizational charts can differ depending on the type of restaurant. For instance, a casual dining restaurant organizational chart will look different than a fine dining restaurant organizational chart, and both will look different than a fast food restaurant organizational chart. Similarly, the restaurant's size will also affect how the chart is organized and created. A small restaurant organizational chart will have fewer staff positions and more combined duties for each team member than what will appear on a medium restaurant organizational chart.
Restaurant Staffing Model
Any organization, whether it is a retail business, large corporation, or a restaurant, will fail if they start hiring to fill positions that are not defined. This is why it is essential to have a restaurant staffing model that can inform you in your hiring process. The best staffing model acts as a guide for all of your hiring and firing decisions. With data from every part of the restaurant's operations, the staffing model can be used to decide where staffing changes need to take place to boost profit and productivity and if any new positions need to be created. Additionally, a staffing model describes the exact duties that staff perform in each role, making hiring the perfect candidate for a specific position easier.
For small restaurants, finding a simple staffing plan template for small restaurants can be a good starting point for creating a staffing model. A restaurant staffing plan template can be found online, but each restaurant will have its own unique needs, which means that any template will require editing to make it useful. A high-quality restaurant staffing model will consider your restaurant's future goals and any current issues with staffing or positions. Ultimately, it will demonstrate the number of staff you need at the restaurant and the unique skills they need to possess to succeed. Restaurant365 is a platform that can be used to streamline the hiring process at your restaurant so that you can fill those positions with the best candidates.
Staff for Restaurant
A restaurant staffing plan can give restaurant managers a complete picture of the staffing needs at their restaurant. With difficulty in hiring staff for restaurant positions, restaurants must define positions and hire suitable candidates for each role. This is where a staffing plan is useful. Defining roles and responsibilities is also part of a manning guide for restaurant managers. A manning guide, meaning the document that outlines each position at the restaurant and the number of employees required for each shift, is a useful tool for knowing how to start the hiring process. Knowing the number of staff required for a given day or time can benefit restaurant managers and make it clear to staff candidates what their responsibilities would be.
Hiring staff to fill these specific positions requires some marketing skills. A restaurant marketing guide can be helpful to get an idea of some of the ways you might advertise the job listings for your restaurant. An example of a marketing tactic that works well for job listings is to briefly explain the benefits of working at your restaurant at the opening of the listing. The best way to hire staff to fill the positions at your restaurant is to utilize the services included in the Restaurant365 platform. The Restaurant365 Hire tool makes it easy to advertise staff positions and sort through applicants in order to hire the best candidates and the ones most likely to remain at the restaurant in the long term.
Restaurant Staffing Shortage
Hiring staff for restaurants is an important topic in the current restaurant staffing shortage crisis. Why is there a shortage of restaurant workers? First of all, the staffing shortage is not just in restaurants, but there is a general hospitality staff shortage. The shortage in restaurants corresponds with the staff shortage in hotels. So, where did all the service workers go? When the Covid-19 pandemic hit, hospitality and restaurant workers left their positions. Some quit because of a lack of benefits, others because of the unsteady nature of the work during the pandemic, and some left to pursue different careers.
If you are wondering: "where are all the restaurant workers?" You are not alone. Not only have restaurant managers been asking this question, but customers and guests have as well. This shortage has led to permanent closures and changes in the way restaurants are running their operations. For example, in 2021, the fast food labor shortages caused 61% of these restaurants to voluntarily close off parts of their dining rooms. Even the most current restaurant labor shortage statistics show that employment at restaurants is still a major issue. Using the best methods for hiring staff is the only way to beat the shortage and hire candidates that want to stay at your restaurant, and our platform can help you do this. The Restaurant365 platform modernizes hiring with a restaurant-specific applicant tracking system so that you can fill positions quickly.
Restaurant Staffing Agency
One way that restaurants can start the hiring process is to utilize a restaurant staffing agency. An agency is a service or organization that connects businesses with candidates. Some staffing agencies are better than others. For restaurant managers that are looking to fill a server position, a food service staffing agency would provide a better list of candidates than a kitchen staffing agency, for instance. Additionally, a hospitality temp agency may be useful if you need to hire someone for a temporary position, but this would not be an ideal place to find candidates that you want to stay at the restaurant for a longer period of time.
While a quick staffing agency may appear to be an effective place to start with the hiring process, it would be better if you were able to hire candidates for long-term positions. Turnover has always been high in the restaurant industry, but recently, turnover has reached 140%. This means that restaurant managers are constantly hiring for positions. One way to lower this turnover rate and find staff that will stay at the restaurant is to use the Restaurant365 platform for the entire hiring process. Our platform makes it easy to share your company culture and attract the right candidates to your restaurant.
Restaurant Staffing Tips
If you are a restaurant manager and you need to know how to hire restaurant staff or how to hire kitchen staff, there are a few restaurant staffing tips that can help you. While you could use a restaurant staff agency to find candidates, this does not help with the other aspects of the restaurant hiring process. One of the biggest tips for the hiring process is to be specific in the job listing about the position and the benefits of working at your unique restaurant. With the Restaurant365 platform, restaurant managers can create a custom careers page to give candidates an idea of the company culture at your restaurant so that you attract the right people. Our R365 Hire tool can also save you time and money on job postings, filter to find the best candidates, standardize the interview process, simplify offers with templates, and track the performance of your hiring process.
Request a Demo of
R365 Workforce
Learn how R365 Workforce can help your restaurant group streamline and improve the entire employee lifecycle from hire to retire.