An All-In-One Kitchen Operations Platform to Drive Profit & Growth
With R365 Store Operations, your back office seamlessly connects to the front-of-house to drive margins with real-time inventory, automated purchasing, forecasting, recipes, data-driven scheduling, and seamless shift-to-shift communication.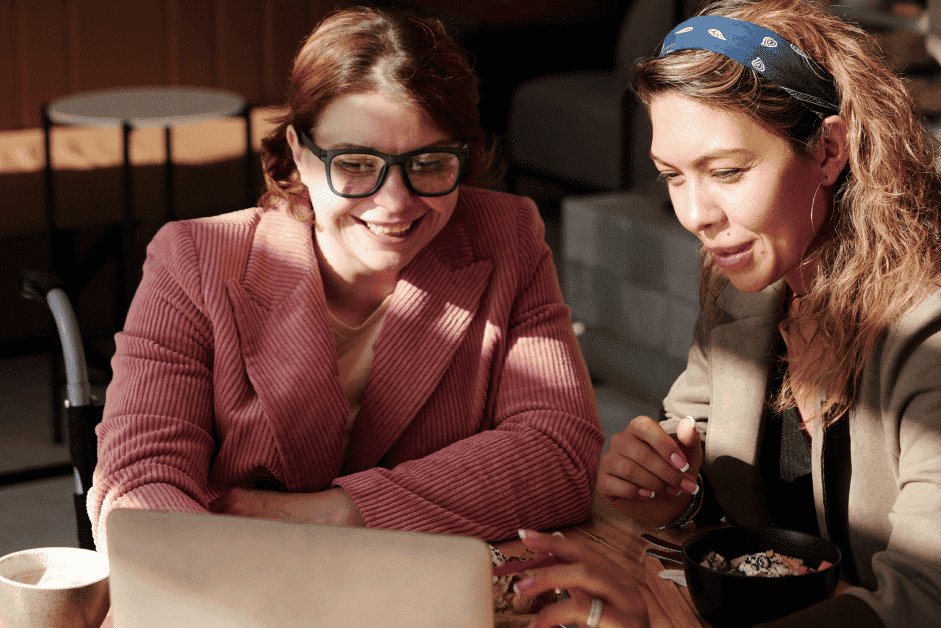 Confidently predict your labor and inventory needs, whether it's Super Bowl Sunday or a quiet Monday.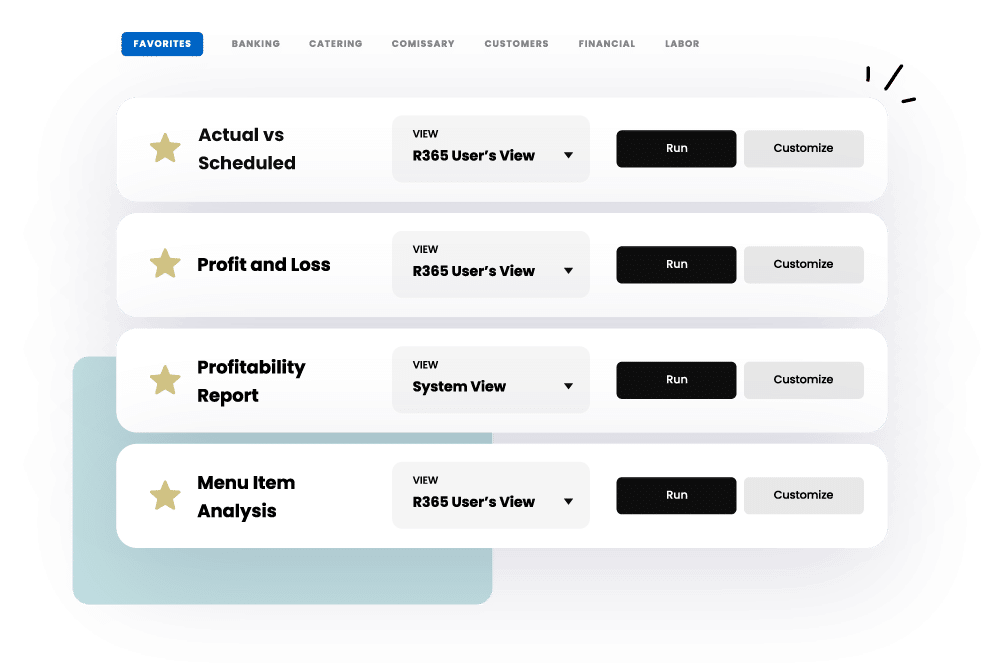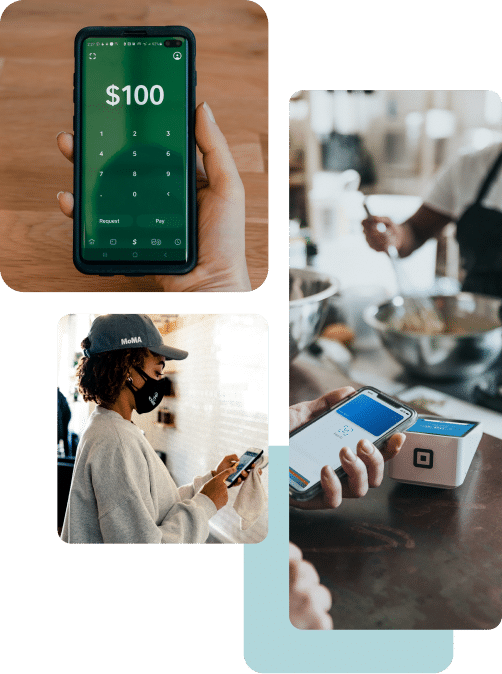 Perfect Purchasing and Receiving
Save on Cost of Goods Sold and increase efficiency by automating your purchasing and receiving processes.
Automate Inventory to Control Costs
Simplify inventory counting, easily transfer inventory, and break down menu item costs to spot and take action on problems or opportunities.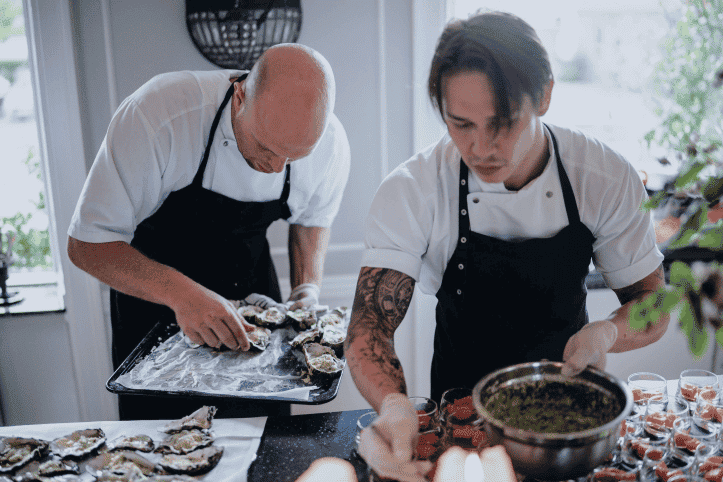 Take Control of Your Commissary
Commissary ensures consistent food production and uniform use of ingredients across your restaurant locations.
Gain control of your kitchen operations, sales, and bottom line with recipes that specify how much of each ingredient should be in each dish.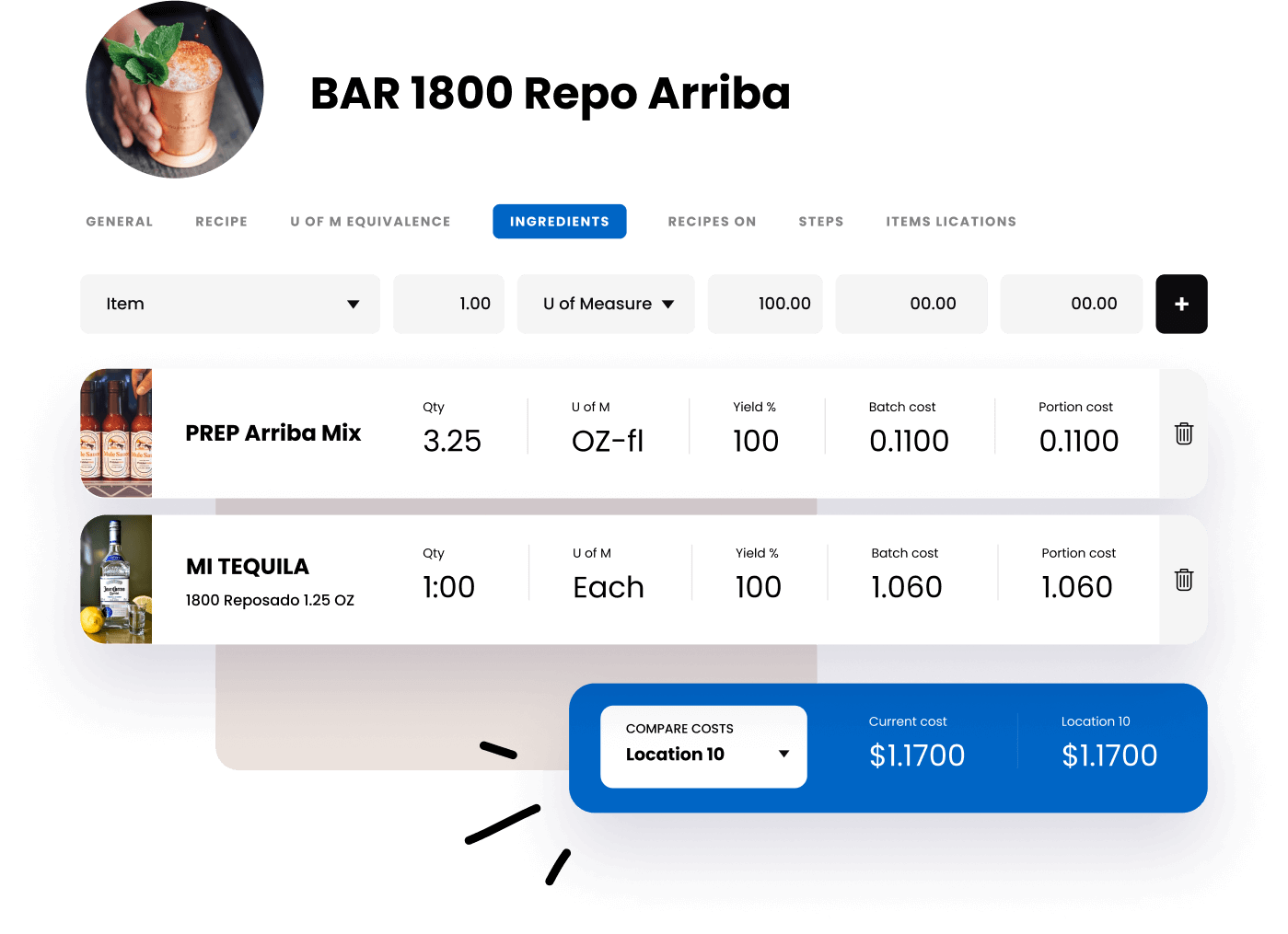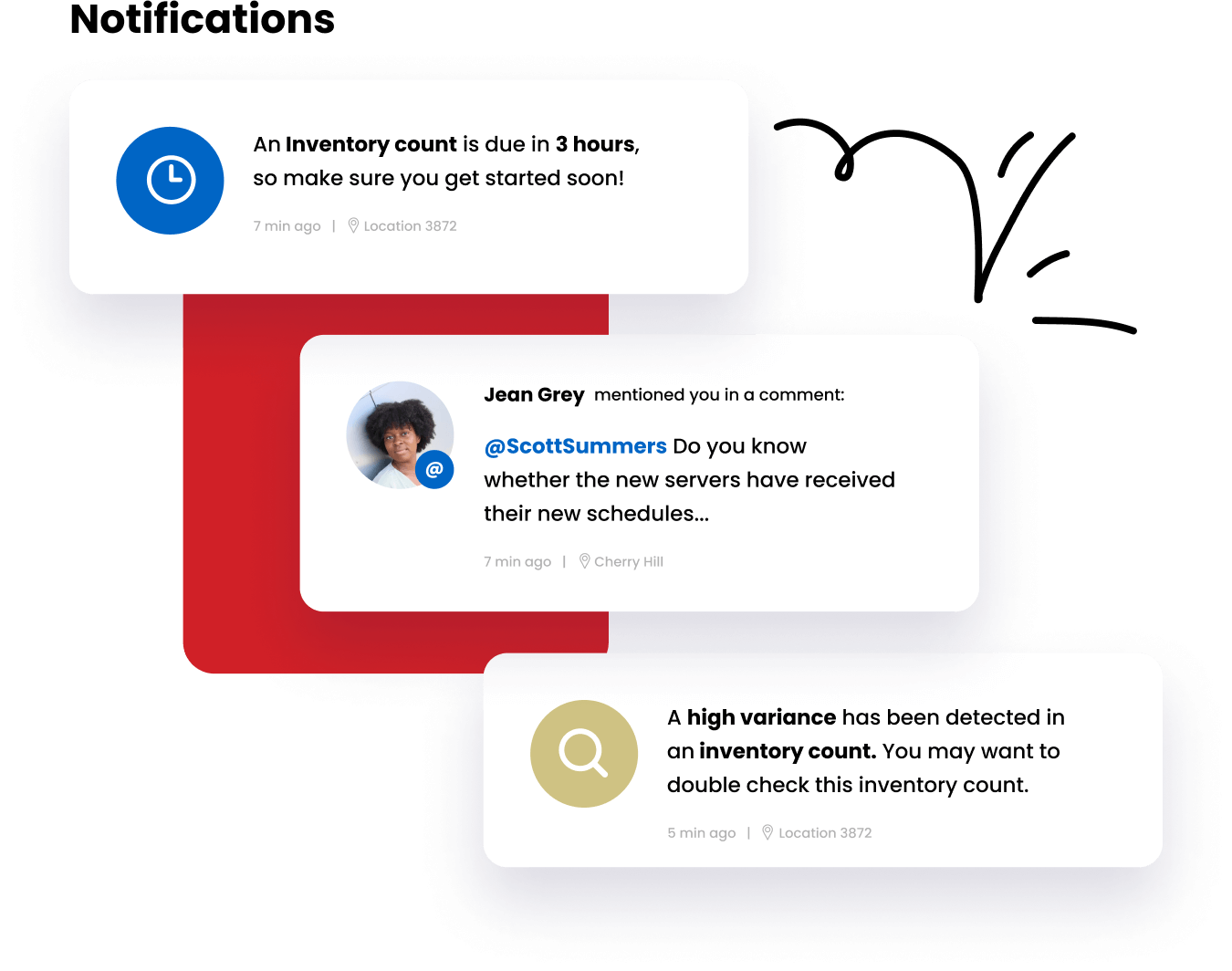 Keep your teams in sync on daily activities, customer issues, maintenance problems, and more.
Create schedules faster and optimize labor costs across multiple locations by predicting needs based on historical sales.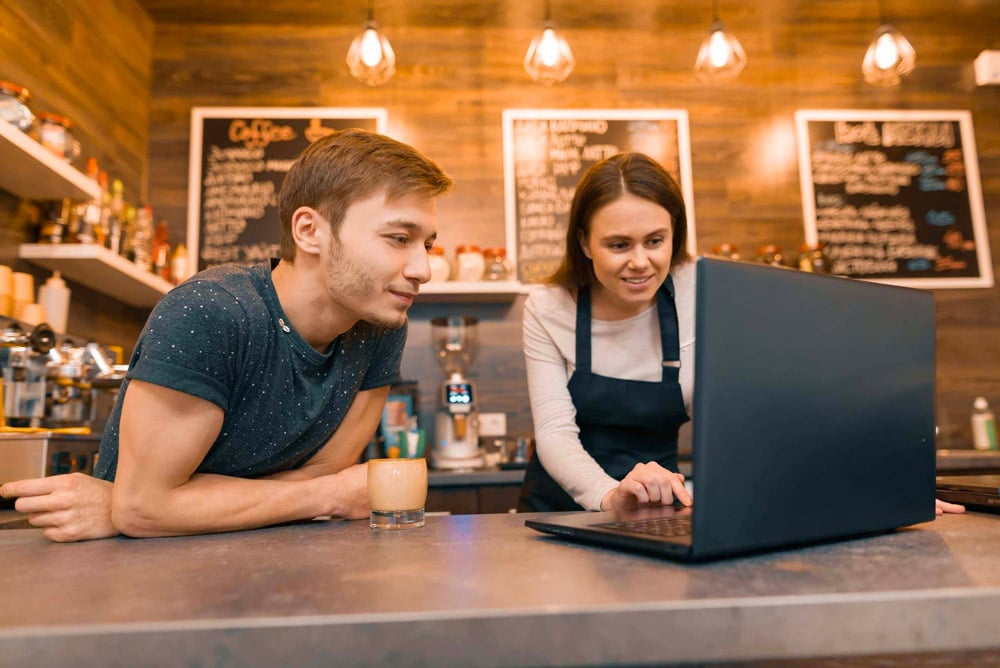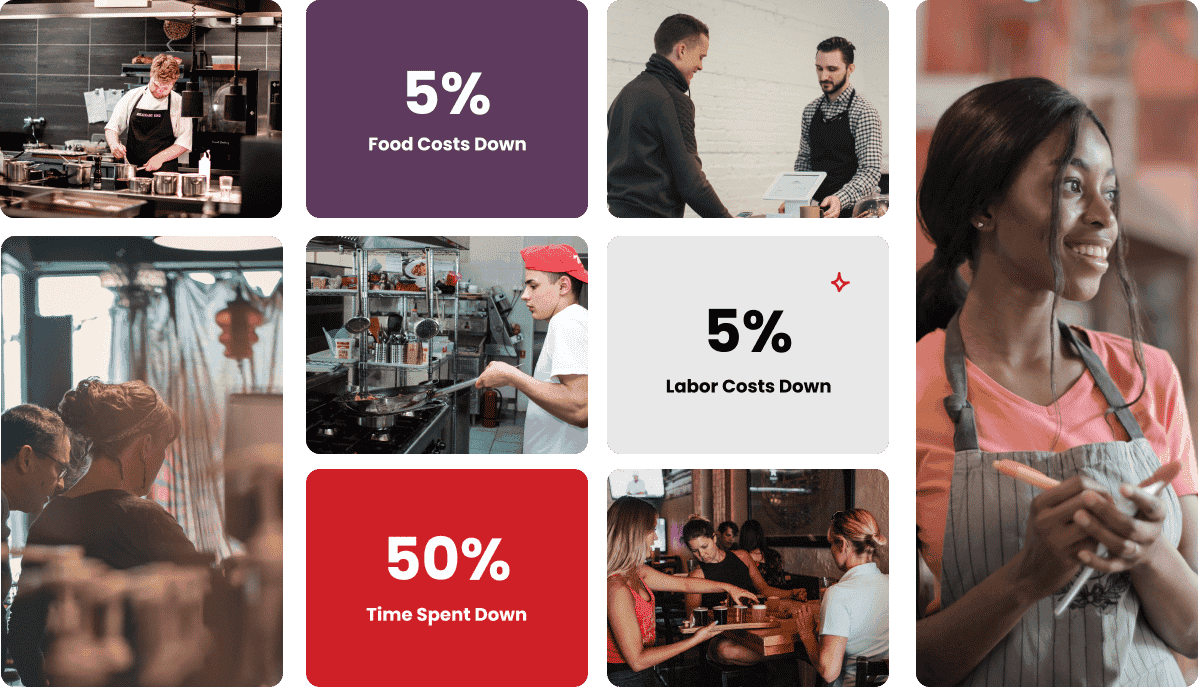 Kitchen Operations
There are many different types of restaurants today — from fast food to high-end restaurants — and the way each kitchen operates is likely to reflect that variety. Some kitchens may utilize simple checklists or spreadsheets to manage their operations, and some may find that relying on manually entering data points is not viable for them. Additionally, the technology used in fast food restaurants may differ from what's used in a restaurant that offers sit-down dinners with appetizers, entrees, and desserts. Because of this, the software solutions or technology that may be best suited for your restaurant may not be the same as what would be best for a restaurant of a different type.
That being said, much of the latest technology used in the food and beverage industry companies employ tools and features that can benefit all types of restaurant businesses. One example of this is Restaurant365's cloud-based restaurant management software. As far as new technology in the food industry goes, solutions that bring together the many areas of restaurant management — such as accounting, inventory, store operations, and workforce management — are becoming the next big thing for restaurants. These solutions can be beneficial in not only helping restaurants to more efficiently and effectively run their business but also helping them to drive continued growth and profit as well.
When looking for the latest in restaurant technology, specifically kitchen equipment and software solutions, it can be tempting to simply opt for whatever everyone else is using. It is crucial, however, to consider what are the trends that influence restaurant POS systems and other essential restaurant technology. You can look at new trends in cuisine, new technology used in kitchen operations, and general kitchen operations best practices to see what tools you may be missing in your own restaurant. This can also help you determine which software options may be the best options for your restaurant.
Kitchen Management Notes
All kitchens handle their overall management differently. While some prefer to use traditional kitchen management books or even simple spreadsheets to track opening and closing procedures, cleaning schedules, and food safety practices, some restaurants are looking for a more structured solution that a platform or software can provide. Whether you have a shared kitchen operations manual that each employee gets access to when onboarding and going through training or simply rely on other employees to fill in recruits, it can be challenging to handle all of the kitchen operations manually — even for smaller restaurants.
Effective kitchen management is a critical part of the overall success of a restaurant — after all, most people are going out to eat because they are looking for delicious food. Because of this, a number of software solutions and platforms, like Restaurant365, give restaurant owners the tools and features they need to manage their restaurants from a single platform. Restaurant365 is an all-in-one cloud-based platform that combines accounting, shift-to-shift communication, inventory management, purchasing, and other restaurant management areas into one and allows you to easily manage them from a single platform. This means that you can finally retire your old restaurant kitchen operations manual and opt for a more effective and streamlined approach with a software solution like Restaurant365.
Kitchen Operations Checklist
For many restaurants, the various checklists are the most significant part of kitchen operations. You may have opening checklists, closing checklists, cleaning checklists, staff hygiene checklists, food safety checklists, and even checklists for customer service. While these numerous checklists all bring with them their own specific rules and benefits for your business, it can get quite tricky to manage all of these separate checklists at once, especially if you need to do so every day.
Rather than relying on a kitchen closing checklist template or a restaurant kitchen opening checklist that is stuck to a job board in the back of the house, it can be more effective to use a consistent format such as a single platform or software checklist. For example, Restaurant365 is an all-in-one restaurant management software that allows you to easily track and manage inventory, purchasing and receiving, forecasting, recipes, scheduling, and more, all in a single location.
This way, you can have a standardized kitchen opening and closing checklist template that is easy to manage and ensures that you do not forget anything in your opening and closing procedures. Both of these times are incredibly important for restaurants because they are oftentimes when deep cleaning and inventory management happen.
Importance Of Kitchen Operation
Whether you are new to the restaurant business or you have been a part of it for years, the term kitchen operations should be familiar to you. In short, kitchen operations refers to the management methods and strategies used in a kitchen. The kitchen is often regarded as the heart of a restaurant. The importance of kitchen management cannot be overstated when it comes to the overall success of a restaurant. Many kitchen operation checklists will stress the importance of organizing and preparing food in a way that is not only efficient but also safe for both chefs on the line and customers waiting outside the kitchen for their meals.
While the concept of kitchen operations is likely a familiar one for you as a restaurant owner, you may still have specific questions about certain aspects of your restaurant's kitchen operations. For example, you may be wondering what is the importance of pantry chef on kitchen operation or why is it essential to organize kitchens in a specific way. These questions, as well as finding a better understanding of the importance of kitchen in a restaurant, can be answered by looking online for examples. You could also reference a kitchen health and safety manual. Furthermore, these kinds of questions can be answered by searching with phrases like "importance of kitchen in hotel restaurant" or "importance of kitchen management."
Kitchen Operations Manual
The term kitchen operations itself refers to the overall management of the kitchen in a restaurant. The method of management can differ from restaurant to restaurant, but it is important to note that all restaurants operate with the same goal — getting food out to their customers. This being said, there are going to be variances in how a fast-food restaurant operates when compared to a fine dining restaurant. These differences are to be expected. The overall goals and practices of each of these types of restaurants are quite different.
Each restaurant may have its own set of kitchen policies and procedures that it follows, but for the most part, kitchens do need to follow a number of regulations to be qualified as food-safe. Because of this, employees and restaurant owners alike are often required to be familiar with the standard operating procedures (SOPs) for commercial kitchens. Oftentimes this takes place in an SOP for kitchen operation orientation, and this is where you want to ensure that your restaurant is prepared to operate within these regulations and that it is properly equipped with SOP kitchen equipment that is food-safe.
Introduction To Kitchen Operations
If you are unfamiliar with the concept of kitchen operations, it may be a good idea to do a search for a description of basic kitchen operations for a restaurant. There are numerous resources online that can help to describe what effective kitchen operations are in a restaurant. However, even if you find a blog post or article that is able to describe the operation of the kitchen, it is important to note that the term kitchen operations is oftentimes simply used to refer to the overall management of a kitchen. This will encapsulate the tasks and responsibilities that come with a kitchen.
Some kitchen department responsibilities include inventory management, employee scheduling and logging, work and inventory forecasting, purchasing and receiving inventory, managing recipes, and more. Now, this may sound like a lot of things to manage, and in truth, it is. This is why there are solutions like Restaurant365. Our solution can help you to manage all of this information from a single easy-to-use platform that can easily integrate with your POS system, banking, payroll, and more. That way, you can focus on running an efficient and effective kitchen rather than spending all of your time tracking and managing tasks.
Kitchen SOP Checklist
Being familiar with basic kitchen procedures is a must for anyone who is working in the food industry. Even if you are not working directly in the kitchen, it is essential that all members of your staff are familiar with at least some of the basic kitchen procedures. Otherwise, you could run into problems down the road. Because of this, many restaurants will include a kitchen standard operating procedures manual in staff orientation and onboarding procedures.
In addition to ensuring that your staff — especially your kitchen staff — is aware of your kitchen procedures and policies, it is essential that you are also using SOP kitchen equipment as well. One incredibly useful piece of equipment that helps to streamline and simplify your kitchen management is a software solution like Restaurant365. Solutions like this can help you to easily track and manage your back-of-house operations and integrate them seamlessly into your front-of-house operations so that you can manage everything from a single and connected place.
Accounting and Payroll Software | Accounts Payable Process | Best Inventory Management Software | Best Restaurant Management Software | Food Inventory Management | Inventory Management | Inventory Management Software | Inventory Tracking Software | Kitchen Operations | Kitchen Operations Checklist | Online Restaurant Management System | Restaurant Management | Restaurant Management System | Restaurant Software Systems | Restaurant Staffing | Restaurant Staffing App | Restaurant Staffing Guide | Workforce Payroll
R365 Customers Succeed with Restaurant-Specific Operations
Boost Margins with a Restaurant-Specific, All-in-One Platform
See How You Can Save Money with R365
Request a Demo of
R365 Store Operations
Learn how R365 Store Operations can help you master back-office operations.