Master Inventory Tracking to Boost Margins and Profits
With R365 Store Operations, your back office seamlessly connects to the front-of-house to drive margins with real-time inventory, automated purchasing, forecasting, recipes, data-driven scheduling, and seamless shift-to-shift communication.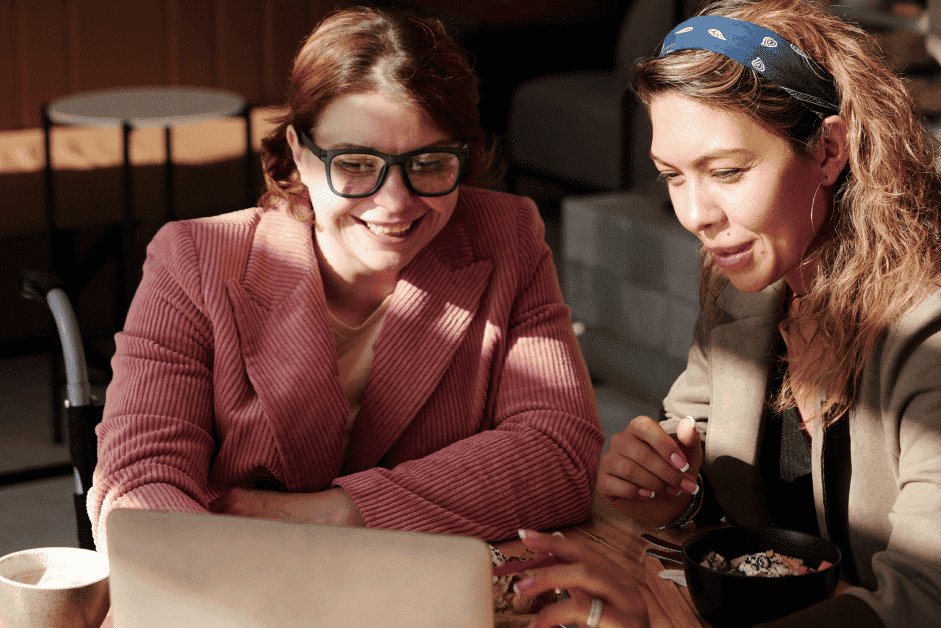 Automate Inventory to Control Costs
Simplify inventory counting, easily transfer inventory, and break down menu item costs to spot and take action on problems or opportunities.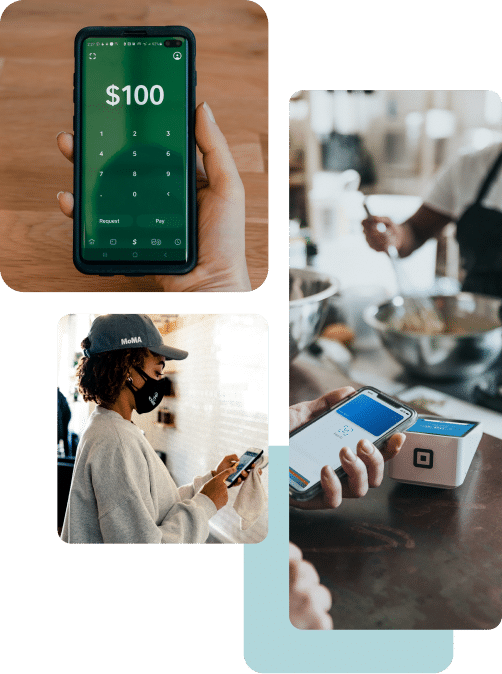 Perfect Purchasing and Receiving
Save on Cost of Goods Sold and increase efficiency by automating your purchasing and receiving processes.
Confidently predict your labor and inventory needs, whether it's Super Bowl Sunday or a quiet Monday.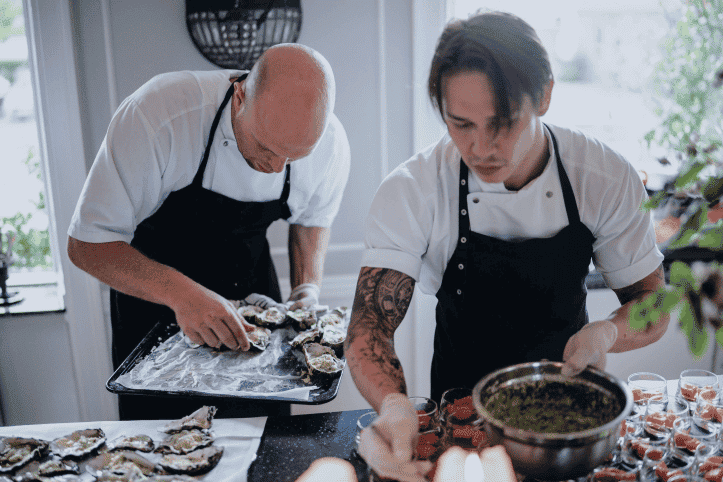 Take Control of Your Commissary
Commissary ensures consistent food production and uniform use of ingredients across your restaurant locations.
Gain control of your kitchen operations, sales, and bottom line with recipes that specify how much of each ingredient should be in each dish.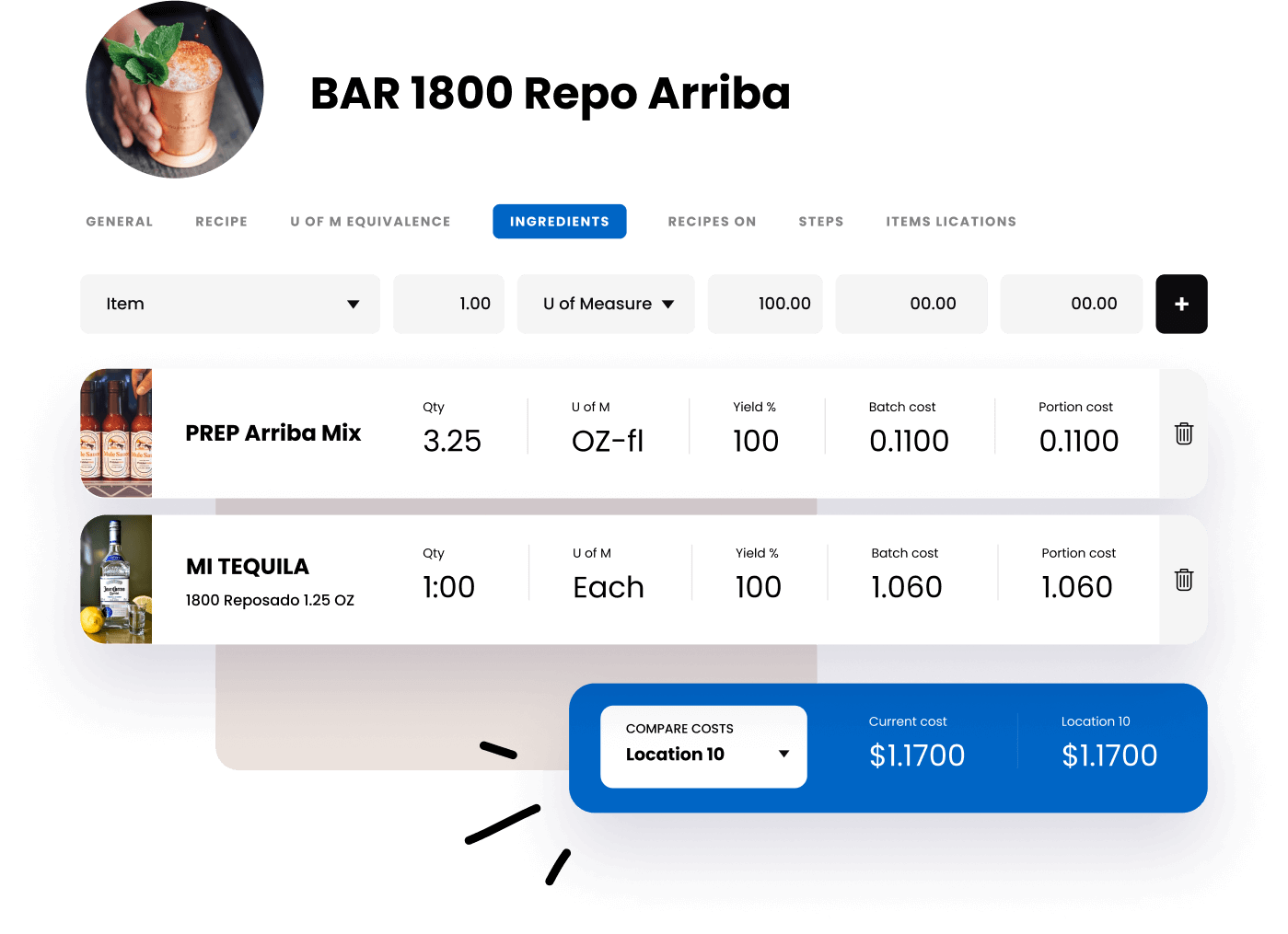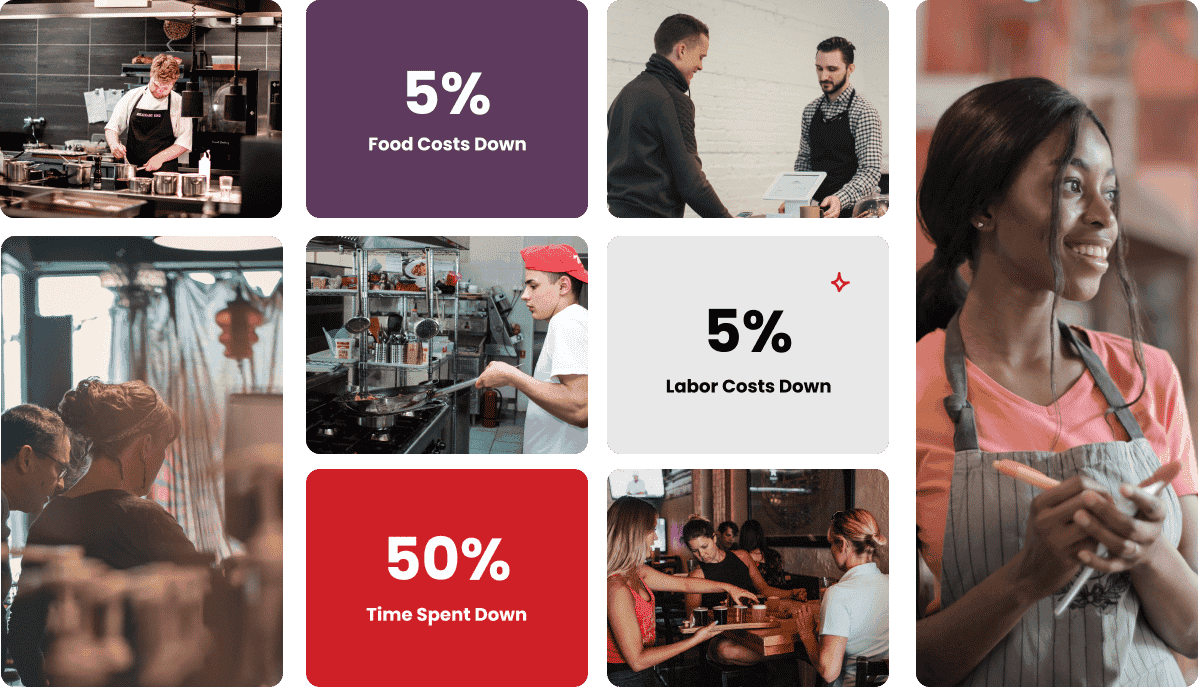 Inventory Tracking Software
So much goes into running a restaurant. There are the recipes, staffing, and marketing, but what about inventory? Tracking ingredients, costs, menu prices, and more are critical but time-consuming processes that can significantly impact the bottom line if you're not keeping a close eye on your inventory. This is where inventory tracking becomes essential. 
As a restaurant owner or operator, you may be asking, "What is inventory tracking software, and how to track inventory exactly?" In essence, inventory tracking software solves the crucial problem of tracking incoming and outgoing inventory and its associated costs efficiently and effectively. 
Inventory tracking software takes the guesswork out of managing your inventory by transforming it from an unreliable, manual process to a digital workflow that also provides cost of goods by monitoring ingredient levels, recipes, menu costs, and even purchase orders. More than that, the best inventory tracking software integrates with point-of-sale systems to keep track of sales in real-time. Robust inventory tracking data combined with automation can be the key to running a truly successful restaurant company, regardless of how many stores you have, location, style of service, cuisine, or any other nuance. 
As part of inventory tracking software, a restaurant may also input specific recipes into the system while tracking overall inventory amounts for each individual recipe. By tracking the specific products that come through the door and are sold within a specific period of time, the software accurately assists with inventory tracking by automatically deducting the ingredients used from the totals in the system. It can help restaurant operators to account for all expenses and revenues accurately. By streamlining inventory tracking and automating the associated accounting, restaurant operators can save an extraordinary amount of time and money that can be reinvested in the business. 
When consulting an inventory management software list, restaurant owners and operators should look for an industry-specific restaurant software solution that includes a complete suite of features to assist with other critical aspects of running the business. These systems may include integrated accounting and finance tools and those that help with scheduling, hiring, payroll, and more. 
Inventory Management Software
When it comes to selecting restaurant inventory management software, you'll want to give priority to an industry-specific solution that meets the restaurant industry's unique needs. The best inventory management software small business should cover more than just the basics and fit within your budget. Inventory management software, like that offered by Restaurant365, should provide comprehensive software that supports the needs of small and large restaurant groups alike. The best inventory management software helps streamline a detailed inventory of what stock you bring in and what is sold. Knowing the moving totals and prices of your entire product selection is a cornerstone of any successful business. 
Your inventory management software should also be integrated with your point-of-sale system. For your restaurant company, this streamlines the timely and cumbersome process of communicating each menu update to every member of your team. Instead, your point-of-sale system will know your stock totals and when you have sold out, preventing servers from ringing in out-of-stock items quickly and efficiently. For this reason alone, it's well worth your while to invest in the best inventory management software available to your business. Keeping your team in touch and keeping managers looped in about your inventory is indispensable and vital to continuously meeting and exceeding guest expectations and sales goals. 
How To Manage Stock
Some restaurants still address stock management with old-school pen-and-paper methods. Restaurant operators taking on this stock management strategy will fall short and stumble due to human and general organizational errors. Others may use spreadsheets or similar documents, but these methods are again susceptible to human error. Should someone miscount or a shift manager is out sick and unable to process inventory for some time, there is a risk of no one tracking what comes in and out of the restaurant. With so many different items, either in-house or on order, it's neither practical nor reasonable to expect anyone to be able to track them or calculate their associated costs. 
Inventory management software offers a more comprehensive and efficient solution for restaurants to manage stock. Inventory management best practices involve consistent tracking of deliveries, stock held, and accurate calculations of stock going out in dishes according to preset recipes. Stock management software can handle all of this and more with ease. By integrating your point-of-sale system and automating calculations based on preset recipes, inventory management software can easily approximate costs, profits, changes in both, and how much stock you have at any given time with a more accurate count. 
Online Inventory Management
In an age of online orders and large, multi-state restaurant companies, it is more vital now than ever to employ a reliable online stock management strategy with the best online inventory management software. Online inventory management offers many benefits over traditional stock-keeping methods, including easy record keeping, exports, ease of access, and inventory transfers for managers or owners who oversee one or more establishments. Today, many restaurant companies have more than one location, so an online database of which locations have stock and which may be out can save money, improve margins, and reduce waste by allowing cross-sharing between locations via integrated databases. To run a restaurant effectively in the digital age, it's vital to invest in continually improving industry-specific online inventory management software rather than inventory management software open source which could have critical shortfalls. 
As online orders via integrated, third-party point-of-sale delivery vendors become increasingly popular, an online stock management system capable of integrating with your points of sale is no longer optional but necessary to successfully conduct business in the digital era. Imagine if you've just sold out of a specific pizza topping, but your ordering systems couldn't sync with your inventory. You run the risk of continuing to take orders for an item you've run out of until a manager or someone else with access to the system is available to intervene. You're then faced with the catastrophe of reaching out to customers to apologize and cancel orders. 
Inventory Tracking Software Examples
It's essential to have a clear idea of the most important benefits you will receive by using inventory management software. Ideally, it is a cutting-edge, restaurant-specific system with product and customer success teams that know the restaurant business inside and out. If you've been working manually, it's possible that your managers (or you, if you're an owner-operator) may have been using a printed inventory management excel template and filling it in on the fly regularly to keep a pulse on your inventory. This is not the most efficient way to perform inventory tracking. Software examples, especially when presented in demonstrations, can provide you and your team with a clearer picture of the benefits of such systems. 
Restaurant365 provides the critical integrations and workflows that power your business. By employing inventory management software, managers and staff can focus on what matters most. Whether you're operating a small business such as an independent restaurant or a nationwide chain, equipping your team with inventory management software will empower them to perform their best and enable your business to perform at its peak. 
How To Manage Inventory Online
If you're starting with inventory management software, you can begin by training individuals to understand and use the software system and the inventory management template. It's also crucial to explain the importance of this seemingly rote task to the business's overall success. Better yet, would be to ensure that anyone in your restaurant group who has any part in managing inventory, for example, the whole of your kitchen staff, again knows how to do this task and understands its importance, inside and out. 
It's also important that your inventory management software integrates with your point-of-sale system. As mentioned before, failure to integrate your inventory tracking software list with your other functional software and factor in recipes may result in shortages, food waste, unexpected increase in food costs, and ultimately, money lost for your business. Your restaurant is a team effort, and just as your staff must communicate to succeed, so must your software.    
How To Track Stock 
This all leads to the ultimate question: What is the best way for employees to track and count stock? While it's possible to track it manually, this opens the door for costly human error and poor record keeping. Tracking your inventory via spreadsheets offers slightly more organization, but this process is still time-consuming and will not update in real-time.  
Instead, the best option is to invest in cloud-based stock management software that integrates with your vendor and POS system. For best results, you'll want a comprehensive, restaurant-specific ecosystem that includes stock management software, recipes, and integration with your point-of-sale system to ensure the smoothest possible inclusion of all dependent factors.   
Restaurant365 drives your business's success by offering an end-to-end solution for inventory management and your entire business. This powerful software platform creates a more straightforward management process by accounting for deliveries, stock, sales, recipes, and more—all in one place.
Accounting and Payroll Software | Accounts Payable Process | Best Inventory Management Software | Best Restaurant Management Software | Food Inventory Management | Inventory Management | Inventory Management Software | Inventory Tracking Software | Kitchen Operations | Kitchen Operations Checklist | Online Restaurant Management  System | Restaurant Management | Restaurant Management System | Restaurant Software Systems | Restaurant Staffing | Restaurant Staffing App | Restaurant Staffing Guide | Workforce Payroll 
R365 Customers Succeed with Restaurant-Specific Operations
The executive team and operations managers get a snapshot of the important things every day without having to hunt for them. Restaurant365 has been a game changer administratively. We can more easily see how we're doing versus how we thought we were doing. If we're not hitting our goals, we can get ahead of it faster.
Food Fight Restaurant Group
The ability to manage all operating metrics, like the prime costs of food and labor, will make it easier for us to provide benchmarking and support to our franchisees. They can see immediately how their results compare to other franchisees and the company performance.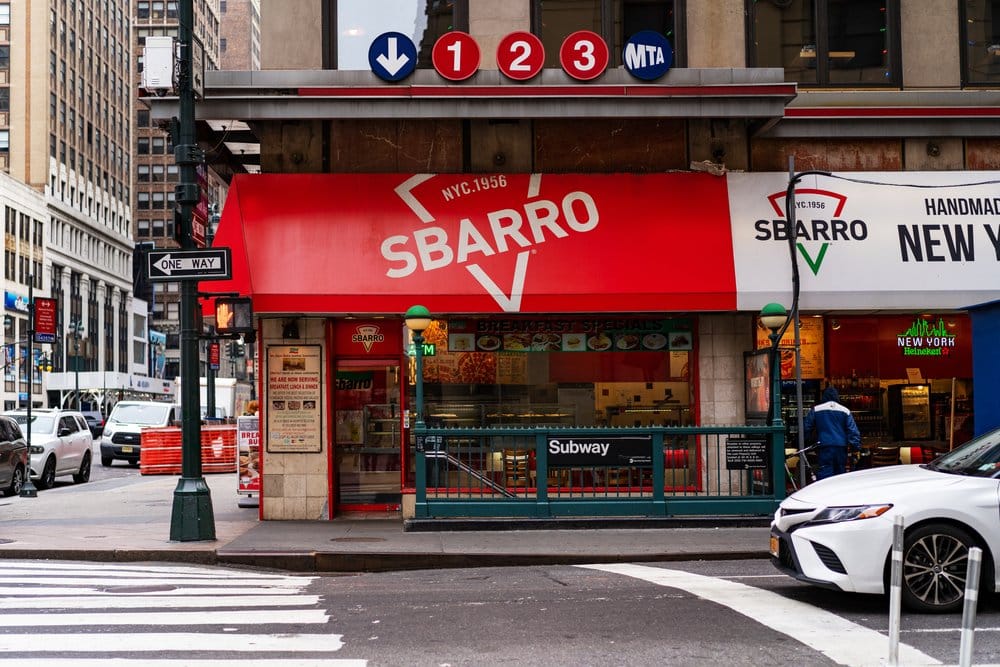 I've been in this business for forty years, and R365 changed the work I do for the better—more than any single thing I've ever done.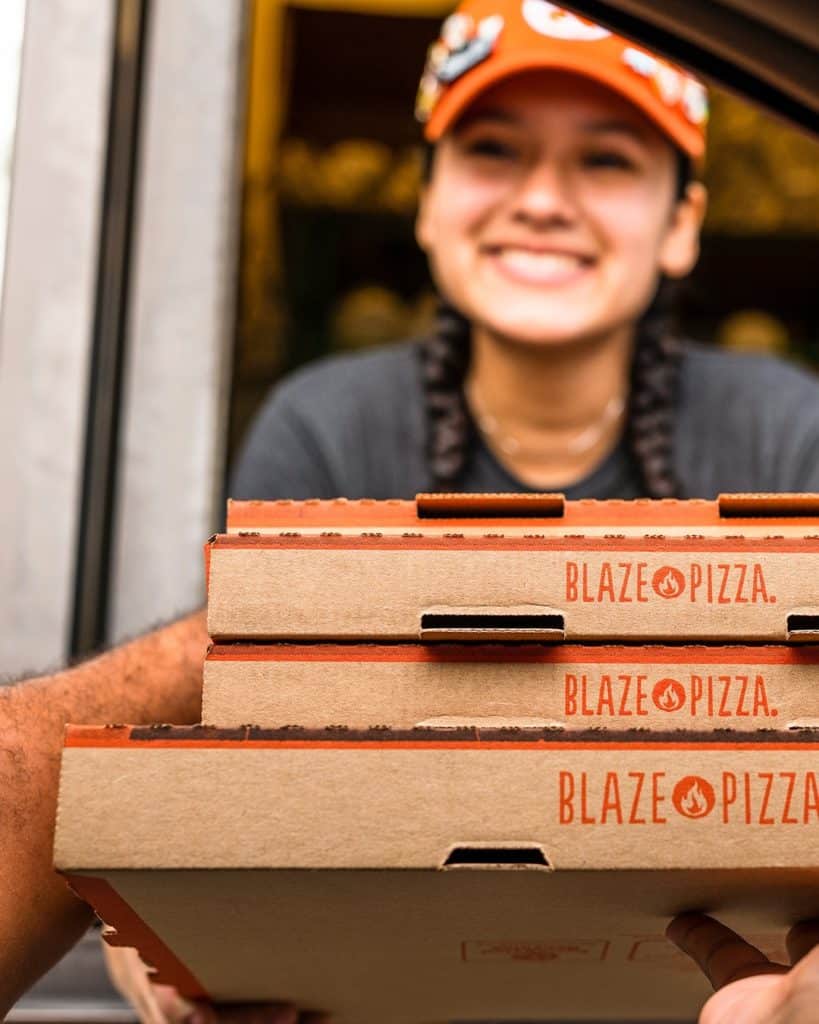 Boost Margins with a Restaurant-Specific, All-in-One Platform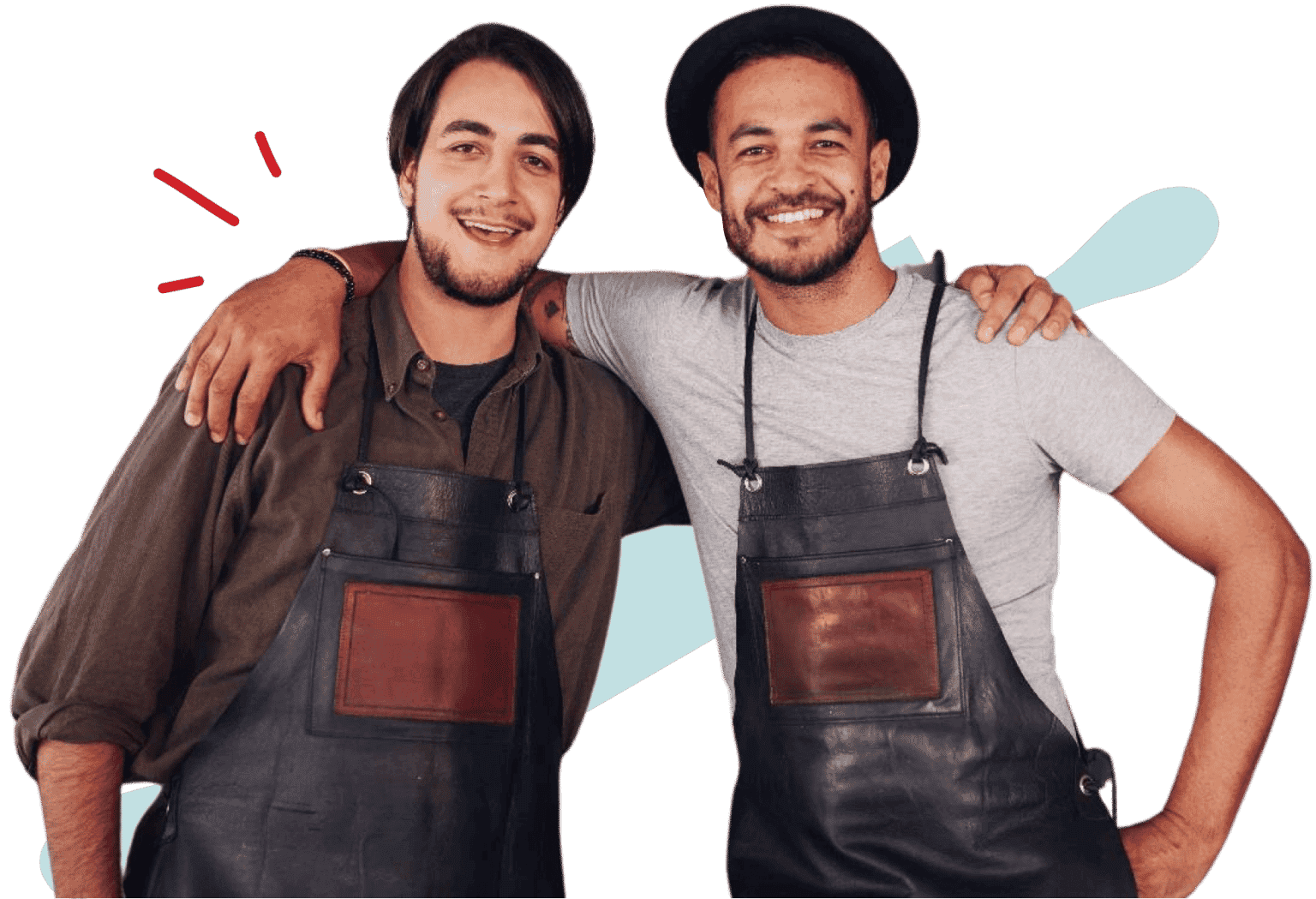 Looking Solely For Restaurant Operations Software?
We get it, you're on the market for store operations software and you'd like to stick with your current accounting and workforce platforms. No problem!
Get answers to the most frequently asked questions by restaurant Operations teams about R365 Store Operations.
There is no additional charge for POS integration. R365 provides direct integration to more than 100 major point of sale systems as a foundational part of the software. 
Yes. The counts are updated in real-time, so more than one person can count simultaneously without duplicate counting.
Yes. All real-time accounting data that's available to your Accounting team can be accessed by all stakeholders simultaneously from any device with an internet connection.
See How You Can Save Money with R365
Request a Demo of
R365 Store Operations
Learn how R365 Store Operations can help you master back-office operations.