Unleash Your Team's Potential
Team engagement and productivity are key to profitability. R365 Workforce modernizes the entire employee lifecycle from hire to retire with hiring, onboarding, scheduling, payroll, and benefits tools.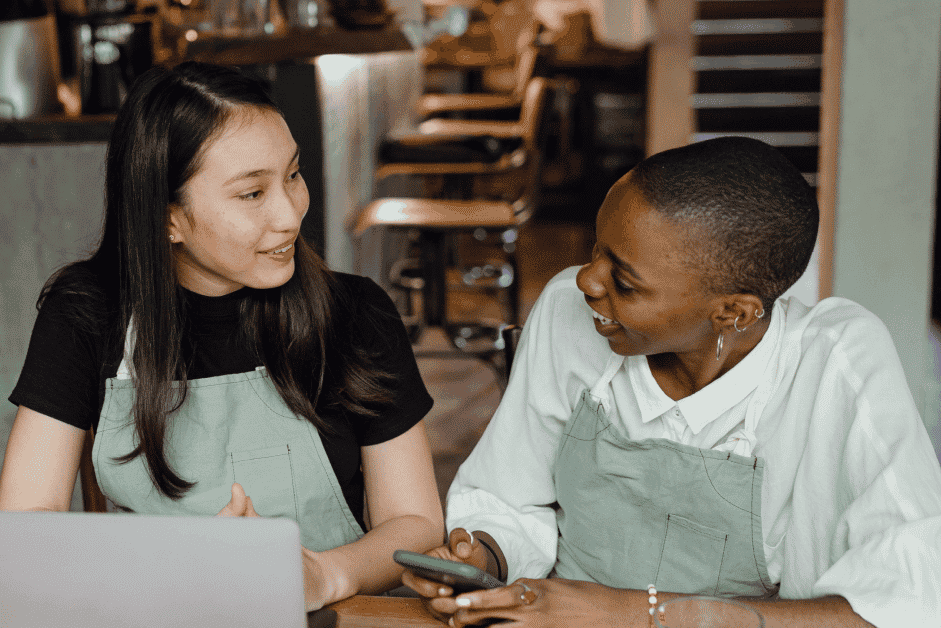 Find Better Talent Faster and Easier
Centralize job postings, applicant reviews, interview schedules, candidate tracking, and communication with a single solution.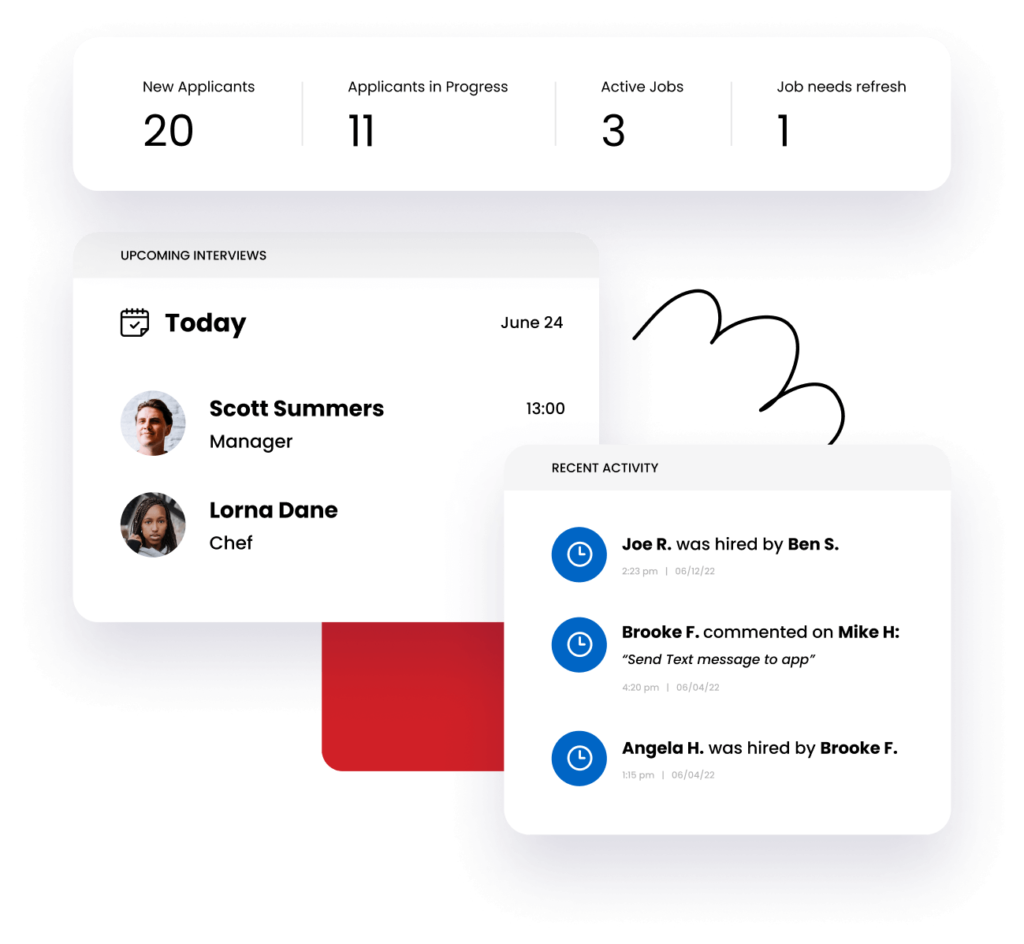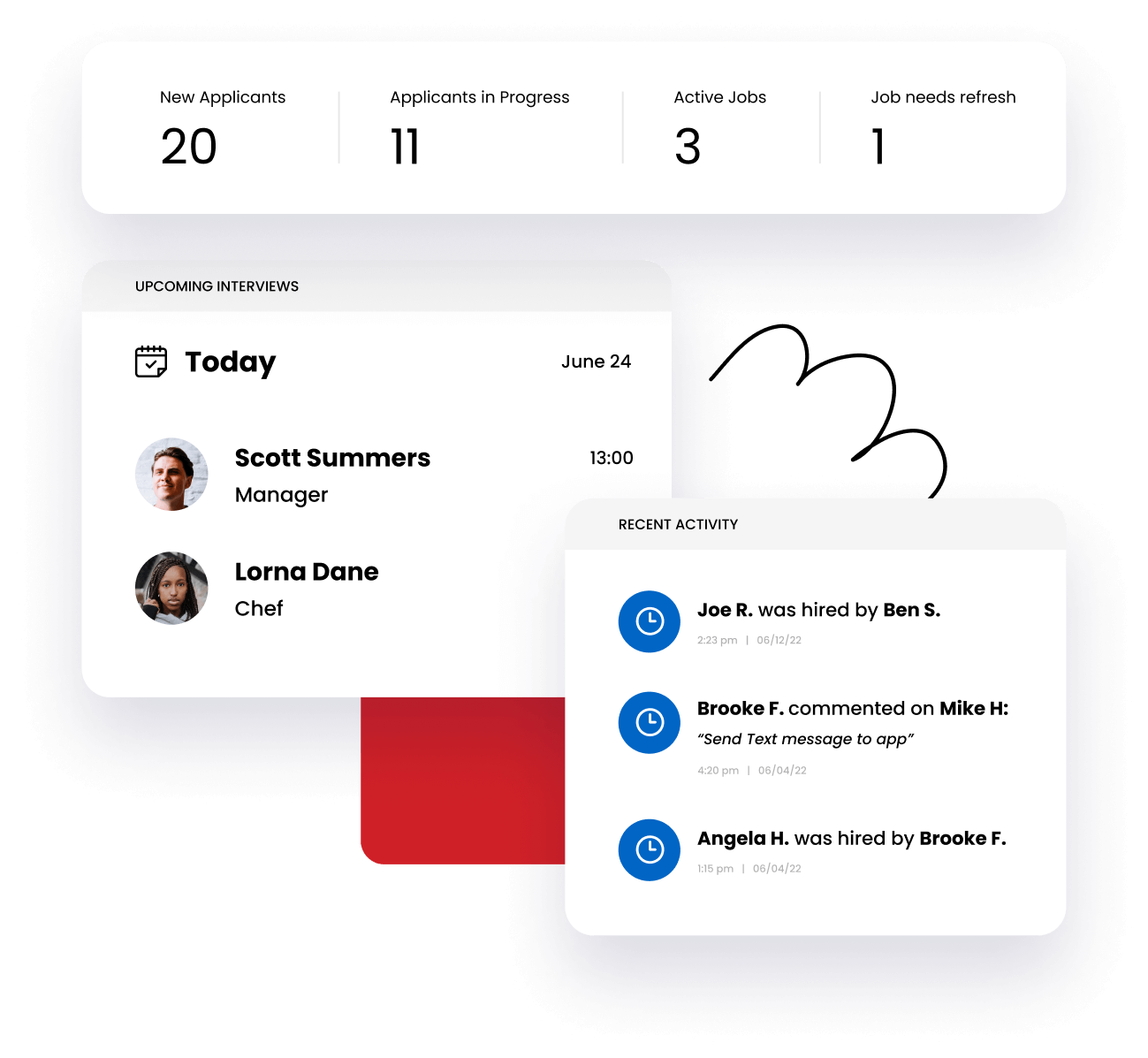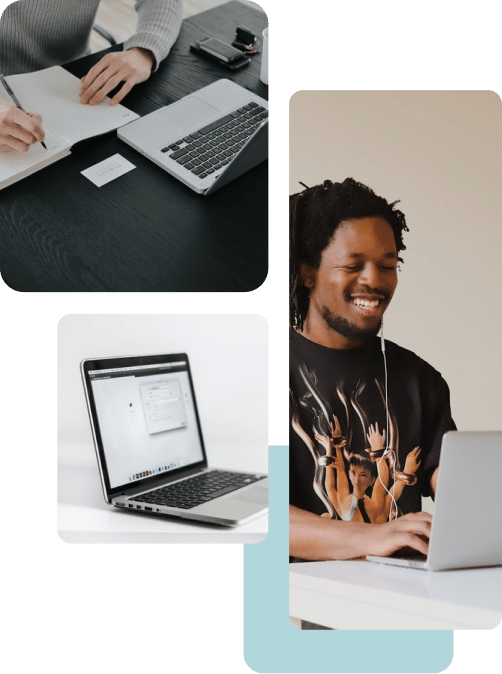 Optimize and Digitize Onboarding
Ensure a smooth onboarding process with an automated, error-free experience that quickly makes new employees productive team members.
Process Perfect Payroll Daily to Retain Staff
Avoid manual busy work and repetitive tasks with a restaurant-specific payroll solution that calculates, audits, and processes payroll accurately and in less time.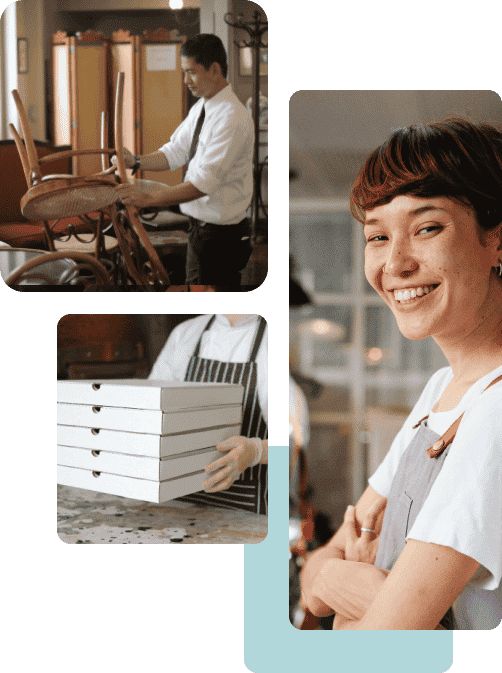 Simplify Scheduling For Your Team
Promote workforce autonomy by giving your employees an app that makes it easy to swap shifts and request changes.
How Our Customers Build the Most Productive Teams
Restaurant Staffing
Restaurant staffing is an important aspect of any restaurant business regardless of its size, menu, or client base. When restaurants are short on staff, this can significantly impact how they run their business. Due to a lack of personnel, some restaurants may have to limit their operating hours, or staff may be required to work longer shifts to cope with the influx of customers.
Restaurant managers need to hire the right people to manage their day-to-day operations more efficiently and achieve their end goals. Each restaurant business may have different goals, such as increasing revenues, improving customer service and food quality, and enhancing marketing strategies.
One of the most common restaurant staffing problems is where to hire restaurant staff. Recruitment and retention challenges are further exacerbated by headwinds such as the pandemic situation, rising food and fuel costs, dining trends, and changes in consumer demand.
Fortunately, restaurant staff attrition rates can be addressed by having a good restaurant staffing model that can serve as a guide to hiring and retaining staff more successfully. By following an effective restaurant staffing plan, restaurants can also improve their guest experience and their bottom line.
Companies may benefit from creating a restaurant staffing guide to better understand their business requirements as well as their staffing needs. For example, a business selling burgers like hotcakes would need additional staff to manage the grilling stations. Restaurants extending their hours of operation may need to hire additional servers to fill shifts.
To help fulfill their staffing requirements as well as improve their operational efficiency and profitability, restaurants would benefit from using restaurant management software such as Restaurant365 to centralize their restaurant data. Restaurant managers can make informed decisions on cost-cutting strategies if they have the right information at their fingertips. Having disparate systems may make it difficult for managers to work in sync.
Restaurant365, an all-in-one restaurant management software with a cloud-based platform, provides restaurants with various accounting and operations solutions all under one roof. With Restaurant365, restaurants can connect their entire business through a single system.
Restaurant365 can help restaurants manage their inventory lifecycle to control food costs and optimize labor spend through effective staff scheduling. In addition, it can assist companies in streamlining their accounts payable (AP) with restaurant-specific AP automation solutions. Restaurant365 can also provide payroll and human resource solutions developed specifically for restaurants.
Restaurant Staff Shortage
One common question that restaurant owners and managers might ask would be, why is there a shortage of restaurant workers? Even though the restaurant industry is gradually rebounding and easing into post-pandemic recovery, hiring qualified restaurant workers to fill in the restaurant staffing shortage continues to be a challenge.
Due to lack of staffing, restaurants, particularly small businesses, may encounter operational issues. Some restaurants might even have to shut down operations due to prolonged kitchen staff shortages.
Restaurant labor shortage statistics show that many restaurant workers have left their jobs in search of better opportunities. Despite restaurants offering staff more incentives such as recruitment bonuses, getting people to the door and retaining them still prove to be difficult.
One way that could help alleviate the labor shortage problem in the restaurant industry is through automation. By leveraging technology, restaurants can streamline their front-of-house (FOH) and back-of-house (BOH) operations and improve overall efficiency while reducing labor costs.
FOH refers to guest-facing areas of the restaurant, such as the waiting area and dining place, and the staff who interact with guests directly, such as servers, general managers, and cashiers. BOH, on the other hand, refers to the part of the restaurant that guests do not see, such as the kitchen, break rooms, and manager's office. BOH staff include cooks, dishwashers, and the administration and support personnel working in the back office.
Businesses may benefit from centralizing their FOH and BOH data to gain deeper insight into their operations and enhance their bottom line. This can be done by utilizing software products specifically intended for the restaurant industry.
Restaurant365 – the world's first and only all-in-one back office system – allows restaurants to consolidate their accounting, inventory management, scheduling, payroll and HR, and reporting software systems into a single solution. Restaurant365 also integrates with more than 90 widely used point-of-sale (POS) systems.
Restaurant Labor Shortage 2022
Another question that comes to mind when it comes to restaurant staffing is this: Why are restaurants having trouble staffing? Restaurant workers list several complaints and work grievances, which may include unruly guests, not being able to take breaks during rush hours, troubles with coworkers and supervisors, and low wages.
With regard to the shortage of restaurant workers, 2021 data revealed that nearly 80 percent of restaurant owners required additional staffing to meet growing demand. In 2022, the labor shortage continues to beset many restaurant owners.
To cope with the restaurant staffing crisis, some of the short-term solutions might include providing cash incentives for new hires and offering employees same-day or next-day pay options. The long-term approach, on the other hand, may involve the use of technology to streamline operations. For example, technology solutions may enable customers to place orders without having to interact with servers. Additionally, using employee scheduling software can enable restaurant managers to keep track of employee attendance, automate scheduling, and have better control over labor costs.
With Restaurant365's restaurant scheduling software, employees can easily manage their schedules and request trade shifts via R365's mobile app. Restaurant managers may simply create a labor model and sales forecast with Restaurant365 Scheduling. This will enable them to determine how much labor they need to schedule to provide better customer service.
Restaurant Staffing Agency
Restaurant staff recruitment agencies can help restaurants source the best possible candidates for specific roles. Typically, restaurant staffing agencies source and pre-select candidates and match them based on staffing needs.
A hospitality staffing agency can help meet the staffing needs of businesses in the hospitality industry, such as restaurants, cruise lines, and hotels. A food service staffing agency provides restaurants access to a pool of talents and allows them to choose prospective employees with the right personality and professional knowledge. Restaurants can use a quick staffing agency to make last-minute personnel requests, which is particularly helpful during peak seasons to cover temporary staffing needs.
A kitchen staffing agency can assist restaurants in recruiting well-trained and qualified chefs and cooking professionals to plan menus, prepare high-quality dishes, give feedback on daily food specials, and create and update wine lists for customers. A fast food staffing agency, on the other hand, can provide staffing services to fast food outlets, also known as quick-service restaurants.
An applicant tracking system (ATS) could help restaurants expedite their hiring and onboarding processes. R365 Hire, Restaurant365's easy-to-use applicant tracking solution, can help restaurants reduce their administrative workload, hire the most suitable candidates, and interact better with new employees to increase retention. R365 Hire allows restaurants to build personalized job posting templates, screen candidates intelligently, and onboard staff more quickly.
Need Staff For Restaurant
When it comes to restaurant staffing tips, it is considered essential to hire people who have the right mindset and commitment to help keep the business running rather than focus solely on their skill sets. It might also be helpful to create a restaurant staffing plan template to identify how many people are needed to assist in restaurant operations and what specific responsibilities they must perform.
Using an applicant tracking system (ATS) can help speed up a restaurant's hiring process. An ATS can be used to collect important information about potential candidates, monitor the status of job applications automatically, and securely share data within an organization.
Staffing Requirements For Restaurant
For tips on how to determine staffing needs for restaurants and how to handle restaurant staff, companies may refer to restaurant staff management best practices to form a winning team that can fully support business operations.
Staffing requirements for restaurants might depend on restaurant size and venue type, guest volume forecasts, and menu items which could affect production hours based on the complexity of the dish being prepared.
Utilizing restaurant scheduling software can help address the lack of staff in a restaurant, improve employee satisfaction, and allow restaurant managers to manage labor costs more efficiently. For example, using a software solution such as Restaurant365 Scheduling can allow managers to create schedules based on sales forecasts. This can help cut labor costs, save time, expedite the scheduling process, and engage personnel by allowing them to trade shifts and request time-offs to attend to personal commitments or appointments.
Restaurant Staffing Chart
Creating a restaurant staffing chart allows businesses to visualize their personnel structure and identify which roles are still vacant. A staffing chart can also help define the tasks for each position and improve workplace communication. Preparing a manning guide for restaurant can help managers ensure that their restaurant operations are in tip-top shape.
There are different types of staffing charts depending on the size and nature of the restaurant, budgetary limits, marketing and promotional events, consumer profile, and menu type, among other things.
For example, in a medium restaurant organizational chart, the restaurant manager may be required to fill various duties while the owner manages marketing and commercial operations. Unlike in small businesses, restaurant managers do not need to supervise the kitchen crew or wait staff, who each have their own supervisors.
Because it has a much more complex structure, a large restaurant organizational chart would look different than a small or medium-sized restaurant organizational chart. Each employee in a large company has distinct tasks and responsibilities and reports to their designated department head.
Similarly, a fine dining restaurant organizational chart would need more experienced chefs and more staff per guest than a casual dining restaurant organizational chart. A fast food restaurant organizational chart, on the other hand, might be more focused on operational efficiency and would need a general manager to manage the fast turnover of employees.
Restaurant365 equips managers with the right tools to better manage key restaurant operations. Restaurant365 can also integrate with various POS systems. This integration creates a daily sales journal in the POS system that captures revenue, tenders, and sales ticket discounts.
In addition, Restaurant365 Hire features an easy-to-use applicant tracking system to assist businesses in attracting the best candidates. Applicant tracking makes the interview scheduling and communication easier during the selection process. Restaurant365 has an onboarding function that digitally completes paperwork prior to a new hire's first day on the job.
Accounting and Payroll Software | Accounts Payable Process | Best Inventory Management Software | Best Restaurant Management Software | Food Inventory Management | Inventory Management | Inventory Management Software | Inventory Tracking Software | Kitchen Operations | Kitchen Operations Checklist | Online Restaurant Management System | Restaurant Management | Restaurant Management System | Restaurant Software Systems | Restaurant Staffing | Restaurant Staffing App | Restaurant Staffing Guide | Workforce Payroll
The Tools To Build a Winning Team, Right at Your Fingertips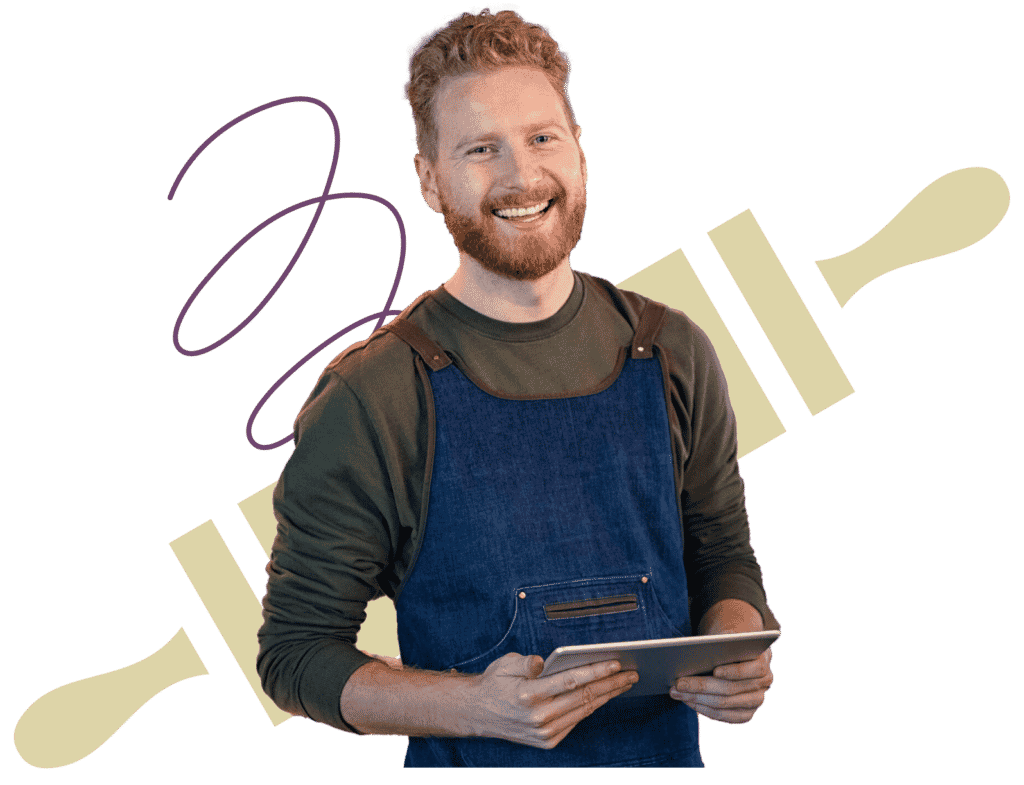 Ready to Put Your Workforce to Work?
We can't wait to show you just how efficient we can make you and your entire team.
See How You Can Save Money with R365
Request a Demo of
R365 Workforce
Learn how R365 Workforce can help your restaurant group streamline and improve the entire employee lifecycle from hire to retire.