Manage your Workforce with Ease
Team engagement and productivity are key to profitability. R365 Workforce modernizes the entire employee lifecycle from hire to retire with hiring, onboarding, scheduling, payroll, and benefits tools.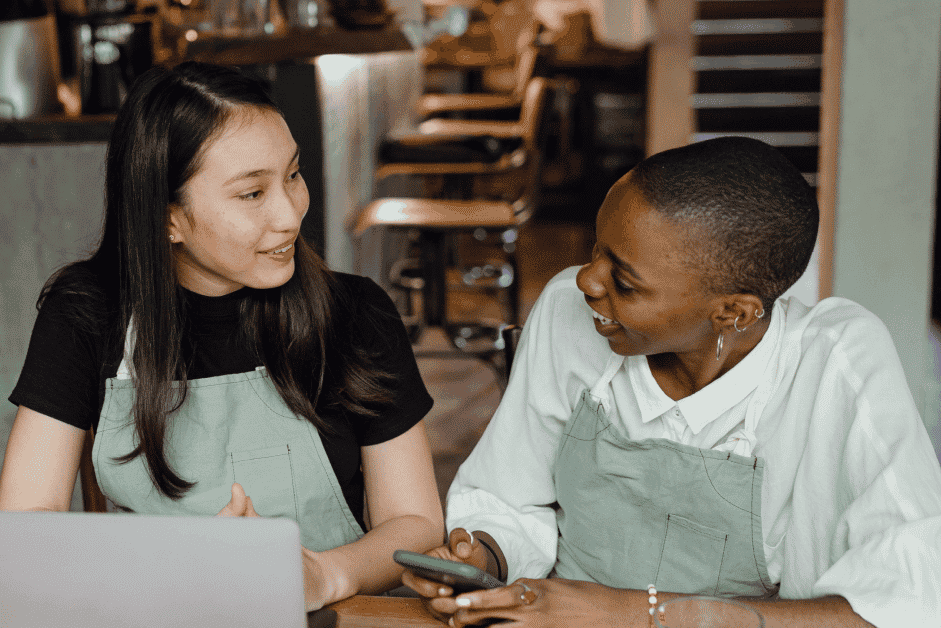 Find Better Talent Faster and Easier
Centralize job postings, applicant reviews, interview schedules, candidate tracking, and communication with a single solution.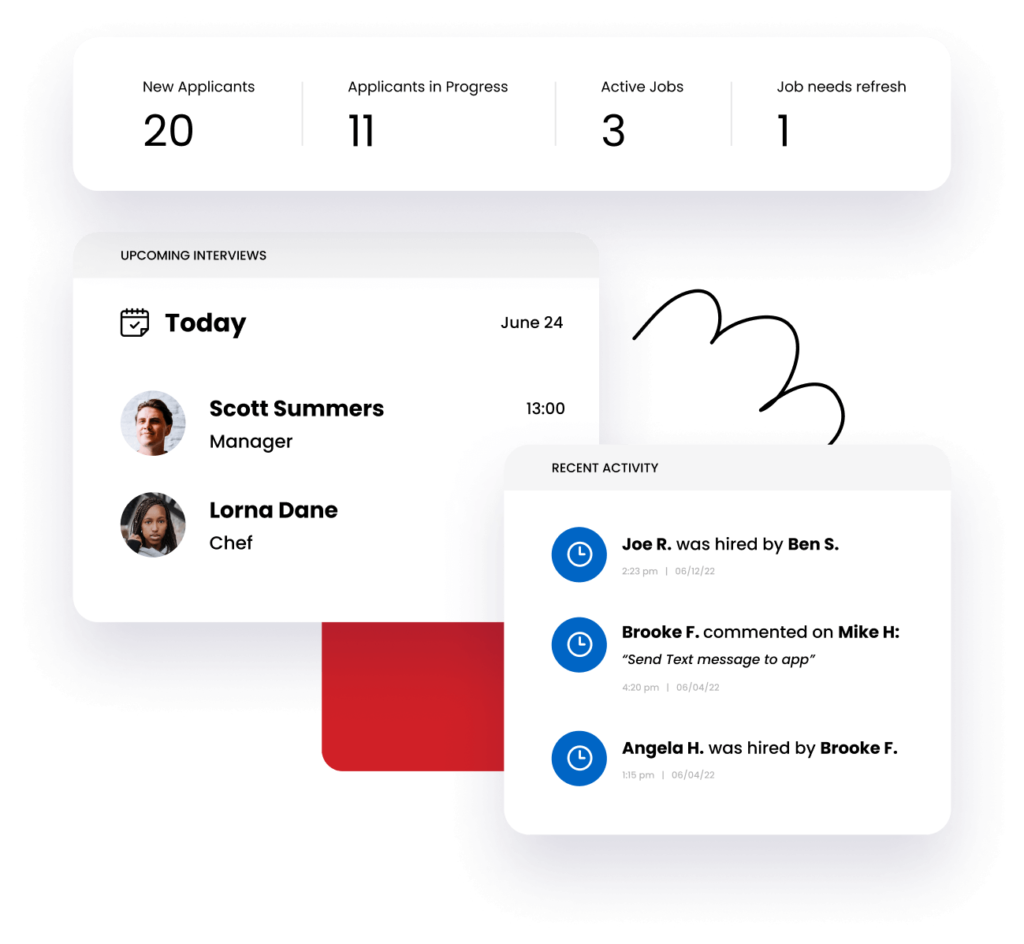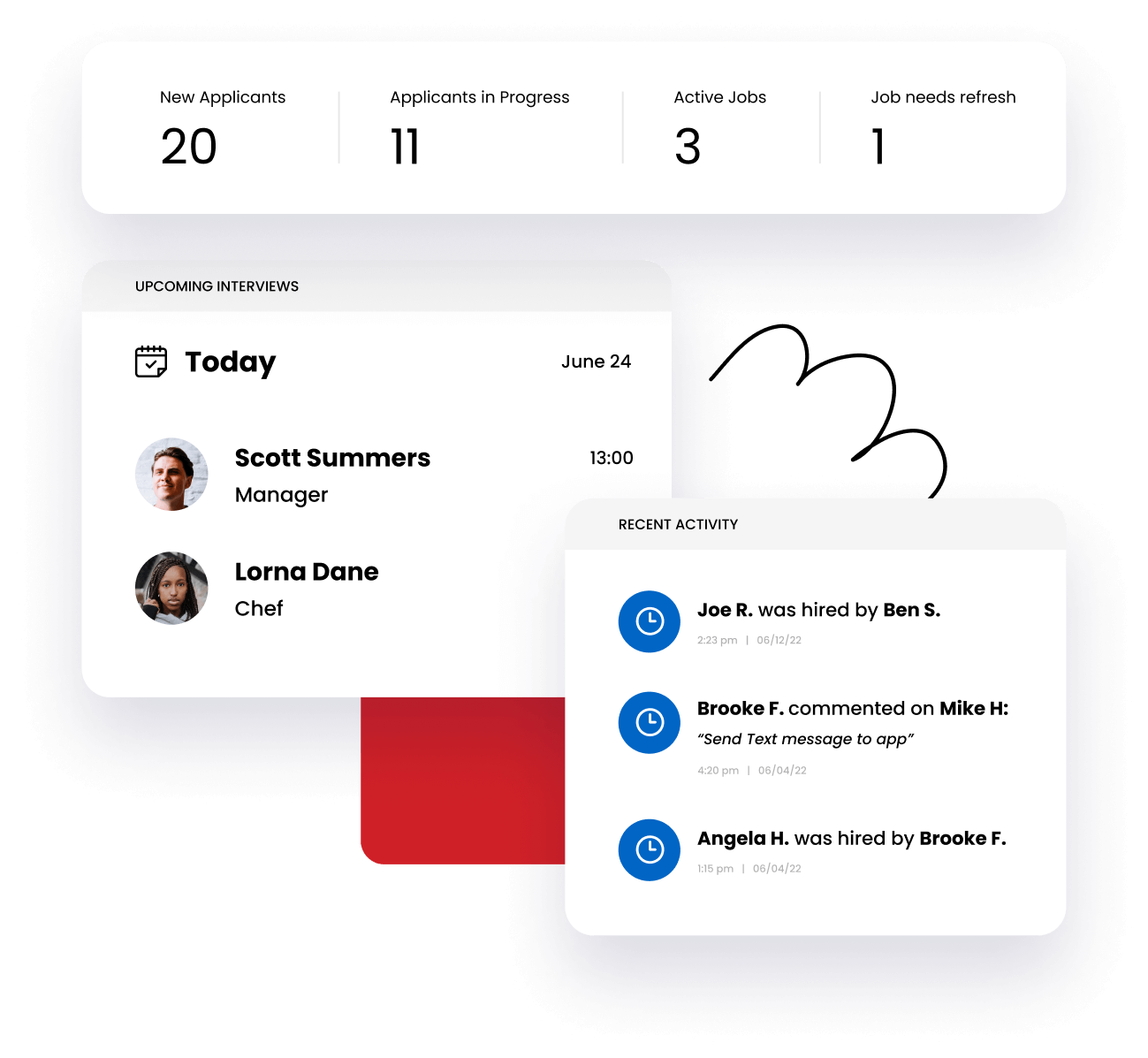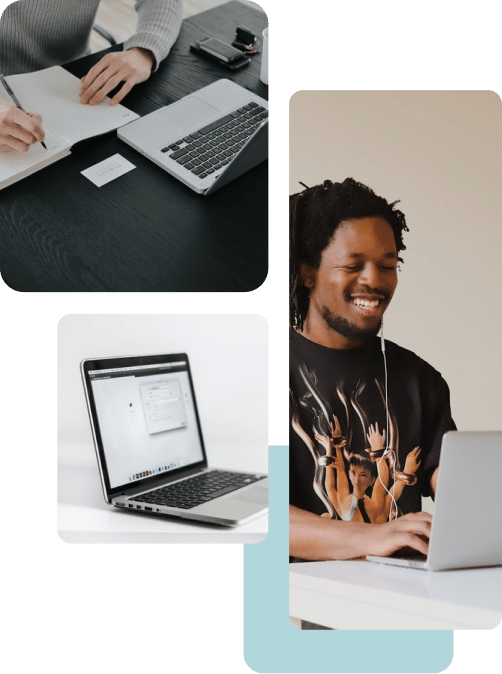 Optimize and Digitize Onboarding
Ensure a smooth onboarding process with an automated, error-free experience that quickly makes new employees productive team members.
Process Perfect Payroll Daily to Retain Staff
Avoid manual busy work and repetitive tasks with a restaurant-specific payroll solution that calculates, audits, and processes payroll accurately and in less time.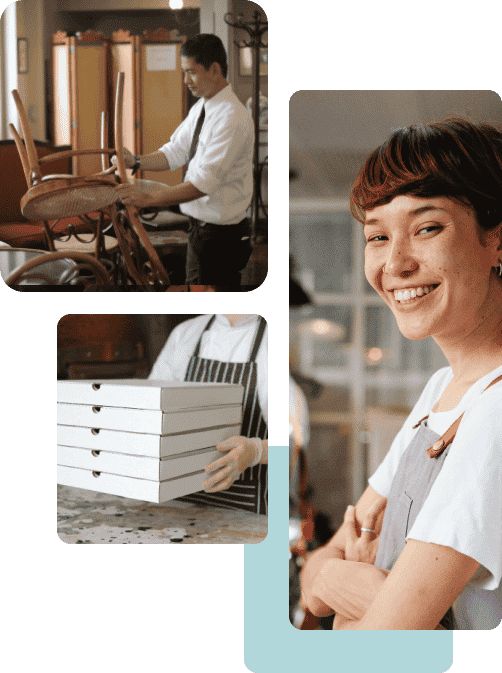 Simplify Scheduling For Your Team
Promote workforce autonomy by giving your employees an app that makes it easy to swap shifts and request changes.
Restaurant Staffing App 
Traditionally, a restaurant job application process involves posting job vacancies with detailed job descriptions and required qualifications on a variety of job boards. The recruitment personnel reviews a large number of applications and compiles a list of shortlisted candidates. Shortlisted applicants may undergo a lengthy evaluation process before a job is offered to the most qualified candidate.   
Some restaurants might require a printable restaurant application from prospective candidates. A bar and restaurant application form for a job vacancy, for instance, includes personal information about the applicant, expected salary, educational attainment, and relevant experience.  
A restaurant staff agency may assist you in assembling the ideal crew for your food establishment. Staffing agencies typically charge a set fee for each successful recruit, so working with them could be more expensive. Additionally, some staffing firms may not have sufficient knowledge of your company's culture and might not be able to accurately represent your branding to your potential employees.  
There are many kinds of restaurant applications that can help restaurant owners and managers run their businesses more successfully by automating tasks both in front-of-house and back-of-house operations. For instance, a reservation system can be used by restaurant staff members to handle waitlists and reservations on a cloud-based platform at any time. Other front-of-house software tools enable restaurant owners to promote their restaurants through social media marketing and engage with customers. There are also apps that allow restaurants to monitor their overall progress with data analytics.  
A restaurant staffing app can make it easy to connect job searchers with restaurants in need of workers. Businesses may easily manage their staff shortage and keep up with client demand by employing a restaurant staffing app. Additionally, restaurant job seekers can find openings within their preferred location.  
R365 Hire, which is part of Restaurant365's all-in-one restaurant management suite, enables restaurant enterprises to customize the design of their hiring process. Additionally, R365 Hire also allows restaurants to monitor the progress of their hiring pipelines at various stages, from the posting of a job opening on a job board to the completion of a new hire's onboarding process.  
Restaurant Staffing Agency 
A restaurant staffing agency can help you attract the right set of candidates for your business. By sourcing, screening, and interviewing potential individuals, a restaurant staffing service can fulfill your recruiting needs. A staffing agency may also help you find workers searching for restaurant gigs, such as fryer-related jobs or selling to customers.  
Depending on the caliber of the staffing agency you partner with, some agencies might not be able to provide you with the right set of candidates to meet your standards.  
A restaurant staffing firm may also assist you in finding temporary personnel to help out during busy periods. This also enables you to evaluate your temporary employees' performance and decide whether to offer them full-time jobs.  
A food service staffing agency can provide on-demand staffing not only for restaurants, but also for hotels, resorts, caterers, and other establishments in the food service and hospitality industries. Before deciding to work with a food service staffing agency, it would be helpful to consider the agency's track record and industry reputation.  
Using a hospitality temp agency has several advantages. A hospitality temp agency can handle the recruitment process, enabling you to save time and focus on growing your business. A hospitality agency also eliminates the upfront expenses associated with finding, screening, and hiring new employees.  
On the other hand, a kitchen staffing agency may assist you in finding top-notch chefs, cooks, and other kitchen roles on a temporary or permanent basis. To guarantee that you are getting fully-trained, professional kitchen workers, it is crucial to choose a staffing service with a solid reputation. For your urgent staffing needs, a quick staffing agency can provide personnel to fill in for you for a set length of time or temporary staffing to cover specific work shifts.  
If you are managing multiple restaurants in various locations, using a hiring platform such as Restaurant365 to automate your processes may be more cost-effective and help improve your hiring workflows through automation. Restaurant365's platform enables you to easily schedule interview appointments that are convenient for both your hiring managers and job applicants.  
Best Apps For Restaurants 
The best apps for restaurants may bring time- and cost-saving benefits to your business and help you maximize your overall efficiency. There are some free restaurant apps that you can download. Restaurant apps can be used to perform simple computations, such as calculating a tip or splitting a bill. Some restaurant apps allow you to create a digital menu to help customers choose their dishes with ease, generating more positive reviews for your restaurant. There are also apps that enable customers to make their online reservations. Lastly, using a restaurant gig app can help you find local talents on-demand.  
Regarding inventory management, keeping track of restaurant inventories manually can be tedious and time-consuming. In a manual process, managers designate a restaurant staff to keep track of inventories by manually counting goods and using printouts to check for important item information. This process leaves a lot of room for human error, which could significantly impact your expenses and bottom line.  
Using restaurant inventory software such as Restaurant 365 can eliminate the manual counting of items and automatically track inventory levels. Ideally, the best restaurant inventory app should provide you with a real-time dashboard so you can monitor your food inventory levels more efficiently.   
R365's inventory management is a cloud-based restaurant management software that can provide you with up-to-date inventory data. R365's Inventory Management can help you reduce or eliminate the difference between your theoretical food cost and your actual food cost.  
Restaurant Training App 
The best apps for restaurant managers should enable them to run their businesses from any location and carry out crucial operations using mobile devices. For instance, restaurant managers can check their key performance indicators using Restaurant365's mobile app, which is compatible with iOS and Android devices. The mobile app from Restaurant365 makes it easy for managers to respond to requests from staff members for shift trades or time offs. Moreover, users of Restaurant365 can have access to restaurant online training through the R365 Academy. This resource enables managers to monitor their employees' knowledge of R365's all-in-one accounting, store operations, and workforce solutions.  
The best restaurant inventory app like R365 should be able to assist staff members in maintaining an accurate record of their orders and food supply to avoid wastage and food spoiling. This can help eliminate the possibility of inventory errors, which are likely to happen when workers have to physically count food items and ingredients. Using mobile-friendly restaurant software eliminates the need for manual recording of inventory stocks.  
Restaurant Staffing 
Perhaps you might be wondering, why is there a shortage of restaurant workers, and where are the best places to recruit restaurant employees?  
The restaurant hiring process can be challenging. Many restaurant workers are looking for better prospects, and the absence of a more reliable schedule presents additional difficulty. Businesses can use a variety of job sites to find candidates for restaurant positions. Additionally, restaurant owners may use social media sites to advertise job vacancies and build networks with others working in the same industry. This can help increase their chances of finding qualified applicants. There are also hiring portals designed specifically for restaurants to help enterprises find the right pool of talent that matches the profile and skills they are looking for.  
Running a successful restaurant business requires careful consideration of restaurant staffing. Using restaurant technology to lower staff turnover is one strategy to address the problem of restaurant employees not coming back to work. Restaurant managers, for instance, may be able to adjust shifts, approve or deny staff requests, and make other important announcements by using restaurant employee apps.  
With the Restaurant365 mobile app, employees can access their schedules and request shift changes easily. In addition, employees can communicate with their colleagues and may autonomously arrange shift trades using Restaurant365's mobile app.   
Restaurant Staffing Shortage 
Regarding restaurant staffing shortage, many questions may arise: Where are all the restaurant workers? Where did all the service workers go? And why is there a shortage of restaurant workers?  
According to restaurant labor shortage statistics in the US, a record number of 1 million hotel and restaurant workers quit their jobs in the latter part of last year. Low pay and the absence of work-life balance are some contributing factors to the staff shortage in hotels. Fast food labor shortages could be a result of unfavorable working conditions, a lack of regard for workers' benefits, and low compensation.  
The hospitality staff shortage can be addressed by using restaurant software tools and technologies. For instance, Restaurant365 has developed a webinar on how to help restaurant owners overcome hiring obstacles in response to the forecasted restaurant labor shortage 2022.  
Additionally, Restaurant365 allows restaurant enterprises to manage their back office productivity from a single system and easily link with POS, payroll, banking, vendors, and other systems. As a result, businesses spend less time on manual chores and have more visibility and control over their bottom line.
Accounting and Payroll Software | Accounts Payable Process | Best Inventory Management Software | Best Restaurant Management Software | Food Inventory Management | Inventory Management | Inventory Management Software | Inventory Tracking Software | Kitchen Operations | Kitchen Operations Checklist | Online Restaurant Management System | Restaurant Management | Restaurant Management System | Restaurant Software Systems | Restaurant Staffing | Restaurant Staffing App | Restaurant Staffing Guide | Workforce Payroll 
Request a Demo of
R365 Workforce
Learn how R365 Workforce can help your restaurant group streamline and improve the entire employee lifecycle from hire to retire.