Master Your Back-Office Operations
With R365 Store Operations, your back office seamlessly connects to the front-of-house to drive margins with real-time inventory, automated purchasing, forecasting, recipes, data-driven scheduling, and seamless shift-to-shift communication.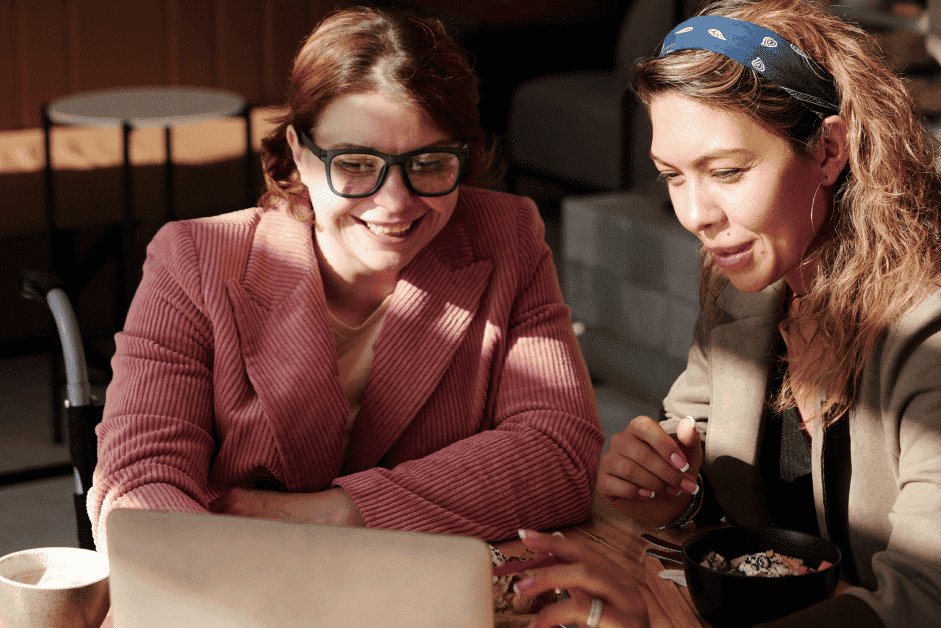 Automate Inventory to Control Costs
Simplify inventory counting, easily transfer inventory, and break down menu item costs to spot and take action on problems or opportunities.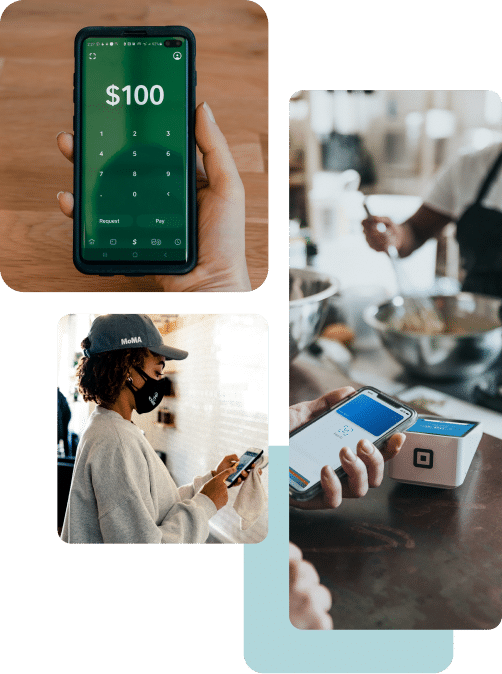 Perfect Purchasing and Receiving
Save on Cost of Goods Sold and increase efficiency by automating your purchasing and receiving processes.
Confidently predict your labor and inventory needs, whether it's Super Bowl Sunday or a quiet Monday.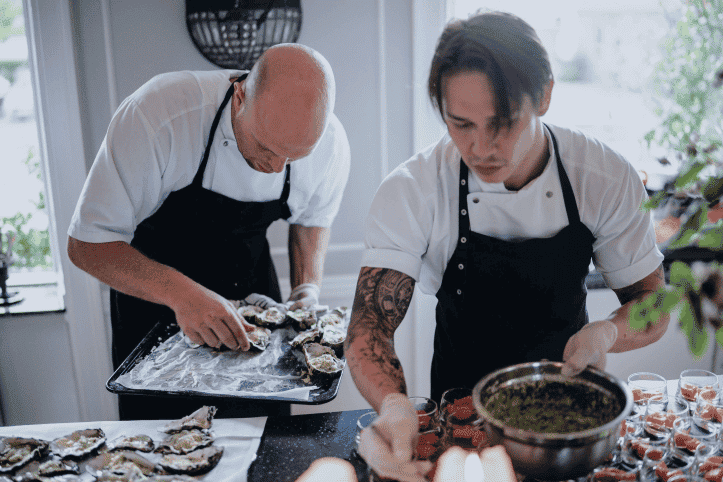 Take Control of Your Commissary
Commissary ensures consistent food production and uniform use of ingredients across your restaurant locations.
Gain control of your kitchen operations, sales, and bottom line with recipes that specify how much of each ingredient should be in each dish.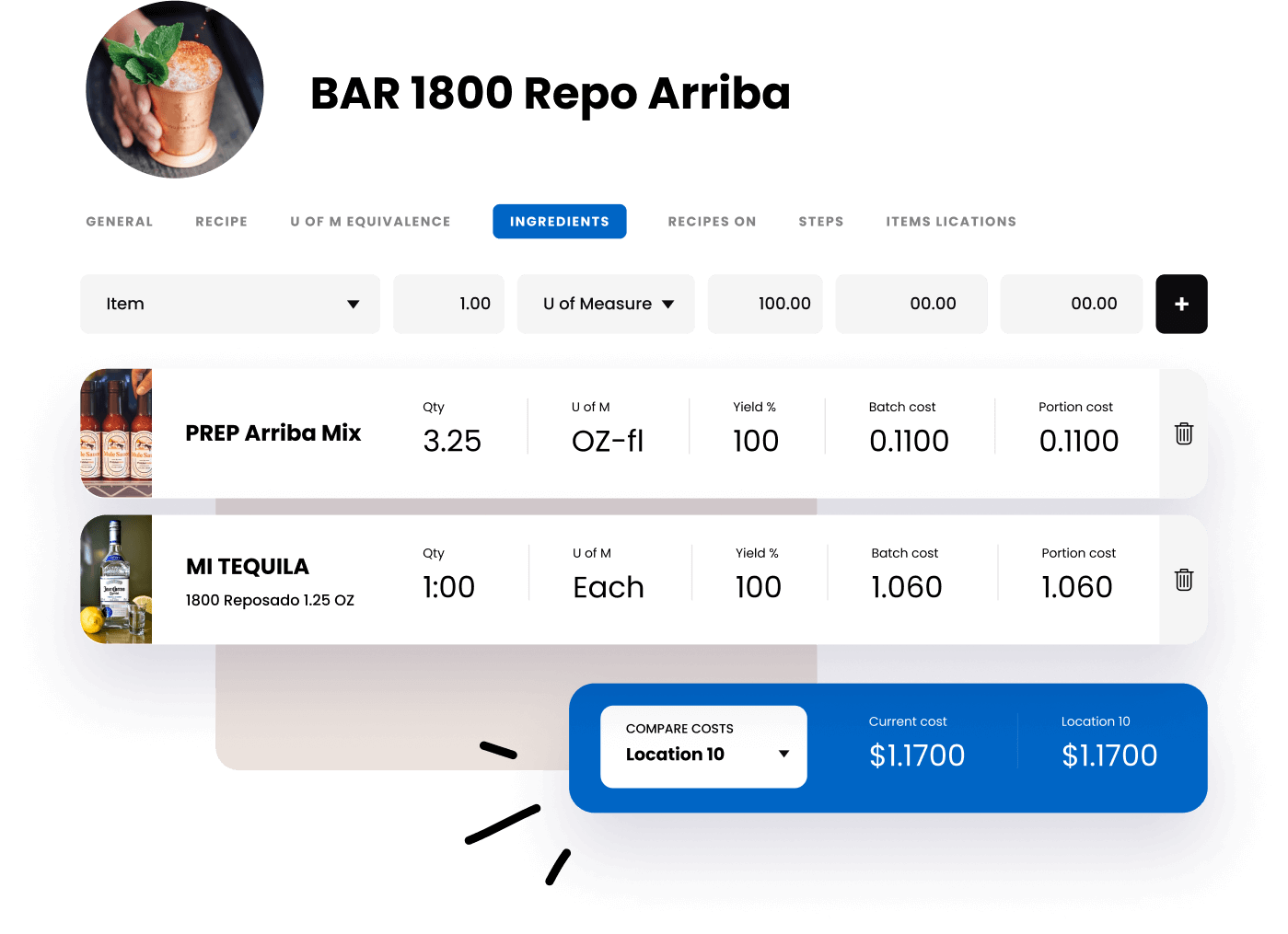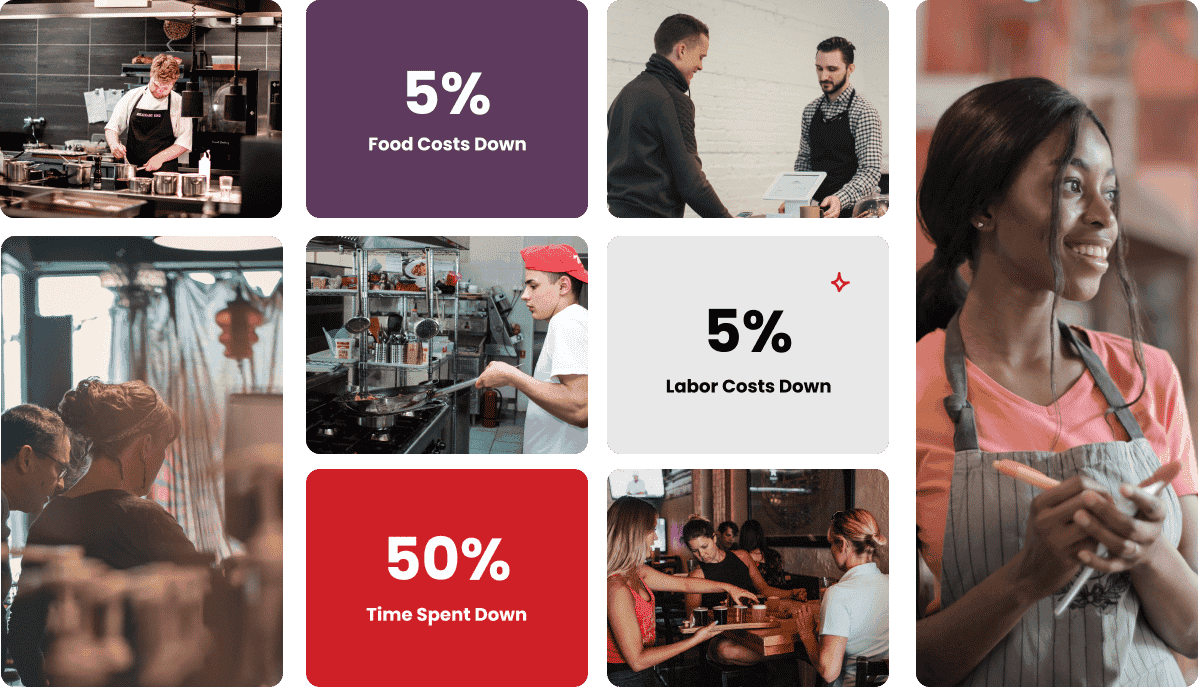 Food Inventory Management
Are you a restaurant operator concerned with rising food costs? Are you sure you have a system that will give you the data you need to manage inflation and rising prices and remain profitable? That's what food inventory management is all about. Here's a general definition of food inventory management: A system that lets you track the stock coming into and out of your restaurant, the rate at which it's used, whether there is over portioning, theft, or waste, and the cost of it all during various periods. A system like this aims to give you deeper visibility into which menu items are selling well, which aren't, and what vendors are performing best for your restaurant company. It's important to have a cloud-based, restaurant-specific system to manage inventory, keeping in mind the unique needs and nuances of the restaurant business to minimize losses and bolster margins. Food inventory is one of the two highest costs in any restaurant and the top place to look when identifying ways to reduce expenses and increase profitability. As the larger economic situation remains challenging and constantly changing, the right inventory management system will allow you to see what items are rising in price and give you the data to develop a strategy to manage any situation successfully.
The best restaurant inventory app is fully integrated and industry-specific. Restaurant365 provides a complete picture, at the corporate and individual store levels, of all the processes and data that matter to your bottom line by connecting your POS, inventory, accounting, and all other aspects of restaurant management. Restaurant365's all-in-one restaurant management solution, which includes restaurant inventory software, was designed by restaurant operators for restaurant operators and is the central hub for all the data and insights you need to make your restaurants a success. The best restaurant inventory management software provides regular reports actionable by everyone across your organization. You're looking for up-to-date insights into your vendors, food costs, and menu so that you have everything you need to improve your strategies, reduce costs, and increase sales.
Restaurant Management Apps
As a restaurant operator, you understand the challenge of managing every detail and any unforeseen circumstances. One of the biggest hurdles of traditional restaurant management is that in addition to managing the kitchen and the front of house, there's an enormous amount of tedious work required to connect and analyze data from a series of disparate systems to understand the current state of your restaurant, how it's performing, and where it can improve. This becomes even more complicated when you have several distributed locations, each with specific needs and challenges operating under different conditions in different geographic markets. That's why many restaurant operators have turned to restaurant management apps to handle their food inventory management.
These apps can be very effective tools to help lift some of the manual labor of food inventory management and data analysis off your shoulders. For instance, restaurant inventory management software makes tracking inventory, sales, and placing orders much easier. Restaurant inventory management platforms can provide performance and sales data and analytics to help improve your restaurant's inventory management, menu engineering, and marketing tactics. Dynamic, digital checklists that are part of a cloud-based solution are another helpful aid. Though checklists aren't a new technology, digital checklists offer a higher level of communication that helps ensures everything gets done across shifts and locations and that no part of food inventory management is neglected.
Restaurant Inventory Categories
Keeping restaurant inventory organized and counted is critical to ensuring that you can serve your customers well, prevent losses through waste and other food-related problems, and maximize your margins no matter the business climate. Many restaurants start this process by creating a kitchen inventory system and divide their inventory into specific categories. These categories could be vegetables, fruits, seafood, meat, dry goods, dairy, beer, wine, liquor, and soft drinks.
With restaurant inventory categories, your employees should always know how to account for, label, and store every item in your restaurant. Having everything organized makes it easier to track restaurant inventory, makes day-to-day work more efficient for your employees, and makes conducting inventories quicker and more accurate. Constant organization and tracking also facilitate the creation of the daily food inventory sheet enabling high-level profit and loss analysis. This vital document tracks the daily changes in food inventory and costs based on what has been purchased by the restaurant and its guests. Creating a format for this dynamic document should be simple for restaurants that use restaurant-specific management software. Using a system that offers smart food inventory management, restaurant operators can create a food inventory template and standardize it so that every employee across all locations is working with the same tools, data, and standards for restaurant food inventory management.
Different Types Of Inventory In Food And Beverage
There are so many items that must be accounted for in inventory management in the food and beverage industry. Alongside food, there are dry goods, beverages, and more. It's important to remember that good inventory management is more than just food inventory management. Inventory management in the food and beverage industry means tracking all stock, including tablecloths, employee uniforms, and pots and pans necessary to make food for your customers. Now, let's go through a sample of kitchen inventory procedure.
First, you would want to create a restaurant inventory template. This table would have labeled rows showing items, inventory amount, and unit price. Then, you would list out every item in your restaurant under the appropriate column and details such as unit price. The best course of action is to build your inventory templates inside an industry-specific restaurant management platform and work with dedicated product and customer success teams to tailor your instance and templates to your specific needs. With this initial setup work done, all that's left for your team is to update inventory quantities as they move in and out and prices as they change. Ideally, your software should be integrated with your suppliers to automatically update pricing. With this in place, you can make important calculations such as your average daily inventory cost, cost of goods sold, and actual versus theoretical costs to identify challenges and opportunities for improvement.
What Is Cost Control In Food And Beverage
Let's answer a question critical to restaurant food inventory management: What are the best strategies for cost control in the food and beverage service industries? In the restaurant industry, cost control is the ongoing management of profit margins no matter the business situation. Restaurant operators look at the business from many angles and use data and analytics to identify the source and cause of each cost and how each can be optimized. This makes cost control a very specific function that involves many different parts of the business, all of which can be connected with an effective restaurant enterprise management system. At the same time, a few common cost control techniques in food and beverage businesses have risen recently.
One example is standardizing food and drink recipes. You want to ensure that every menu item is made the same way every time. This ensures that you know your exact cost for every plate and cocktail. Tied to this standardization is also an analysis of menu items and recipes. Is that recipe the most affordable way to deliver that menu item? Should we keep that menu item if the recipe requires too many expensive ingredients? Answering these questions with data provided by restaurant management software is another way to control costs in your restaurant. It can be helpful to read a food and beverage cost control case study to find more of these techniques. There, you'll find precisely how other restaurants have identified excess costs and reduced them.
Platforms like Restaurant365 help you accomplish three main goals to maximize your margins. These goals are to purchase the right amounts, use the right amounts, and monitor and adjust prices accordingly. By accurately monitoring and managing these three data points, restaurant operators can, with data analytics tools, build the foundations of strategies to help improve overall operations and boost margins.
Importance Of Inventory Management In Restaurants
It is hard to overstate the importance of inventory management in restaurants. With food prices and inflation rising, good inventory management has never been more crucial. This can be found in in-depth examinations of successful restaurants' operations in studies in restaurant inventory management pdfs. Here, you'll see that it's hard to get insight into your food inventory's movement and true price without accurate, up-to-date food inventory management on a digital platform. That's the value of an all-in-one comprehensive restaurant management solution.
It can help with inventory control in food and beverage management, but it also provides you with data, reports, and actionable insights so that you can move quickly in response to changing market conditions. Doing all of this manually is far too time-consuming and can be fraught with error. It's only by using an industry-specific restaurant management solution that restaurant owners, operators, and managers can streamline these tasks so they can take action to improve the overall business by focusing on guest-centered, strategic initiatives.
Accounting and Payroll Software | Accounts Payable Process | Best Inventory Management Software | Best Restaurant Management Software | Food Inventory Management | Inventory Management | Inventory Management Software | Inventory Tracking Software | Kitchen Operations | Kitchen Operations Checklist | Online Restaurant Management System | Restaurant Management | Restaurant Management System | Restaurant Software Systems | Restaurant Staffing | Restaurant Staffing App | Restaurant Staffing Guide | Workforce Payroll
R365 Customers Succeed with Restaurant-Specific Operations
The executive team and operations managers get a snapshot of the important things every day without having to hunt for them. Restaurant365 has been a game changer administratively. We can more easily see how we're doing versus how we thought we were doing. If we're not hitting our goals, we can get ahead of it faster.
Food Fight Restaurant Group
The ability to manage all operating metrics, like the prime costs of food and labor, will make it easier for us to provide benchmarking and support to our franchisees. They can see immediately how their results compare to other franchisees and the company performance.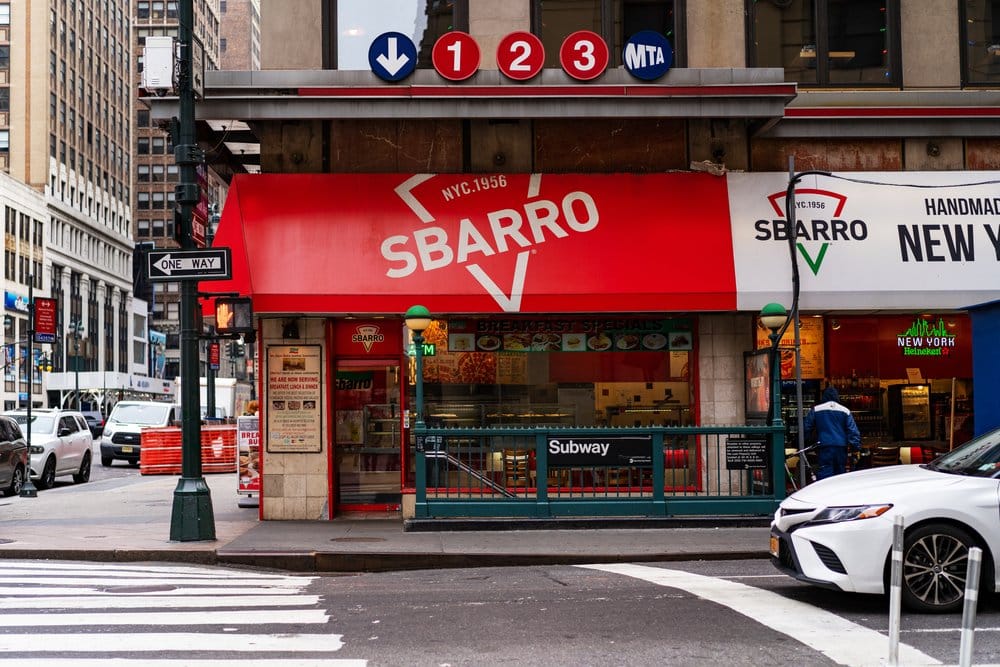 I've been in this business for forty years, and R365 changed the work I do for the better—more than any single thing I've ever done.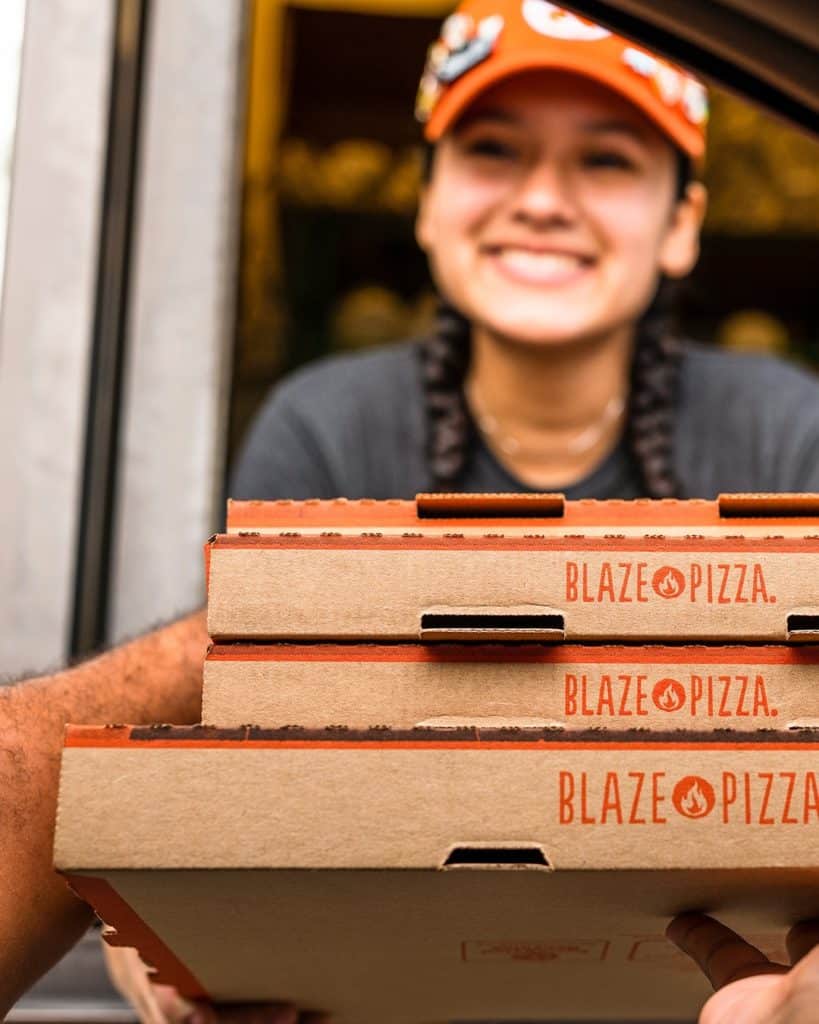 Boost Margins with a Restaurant-Specific, All-in-One Platform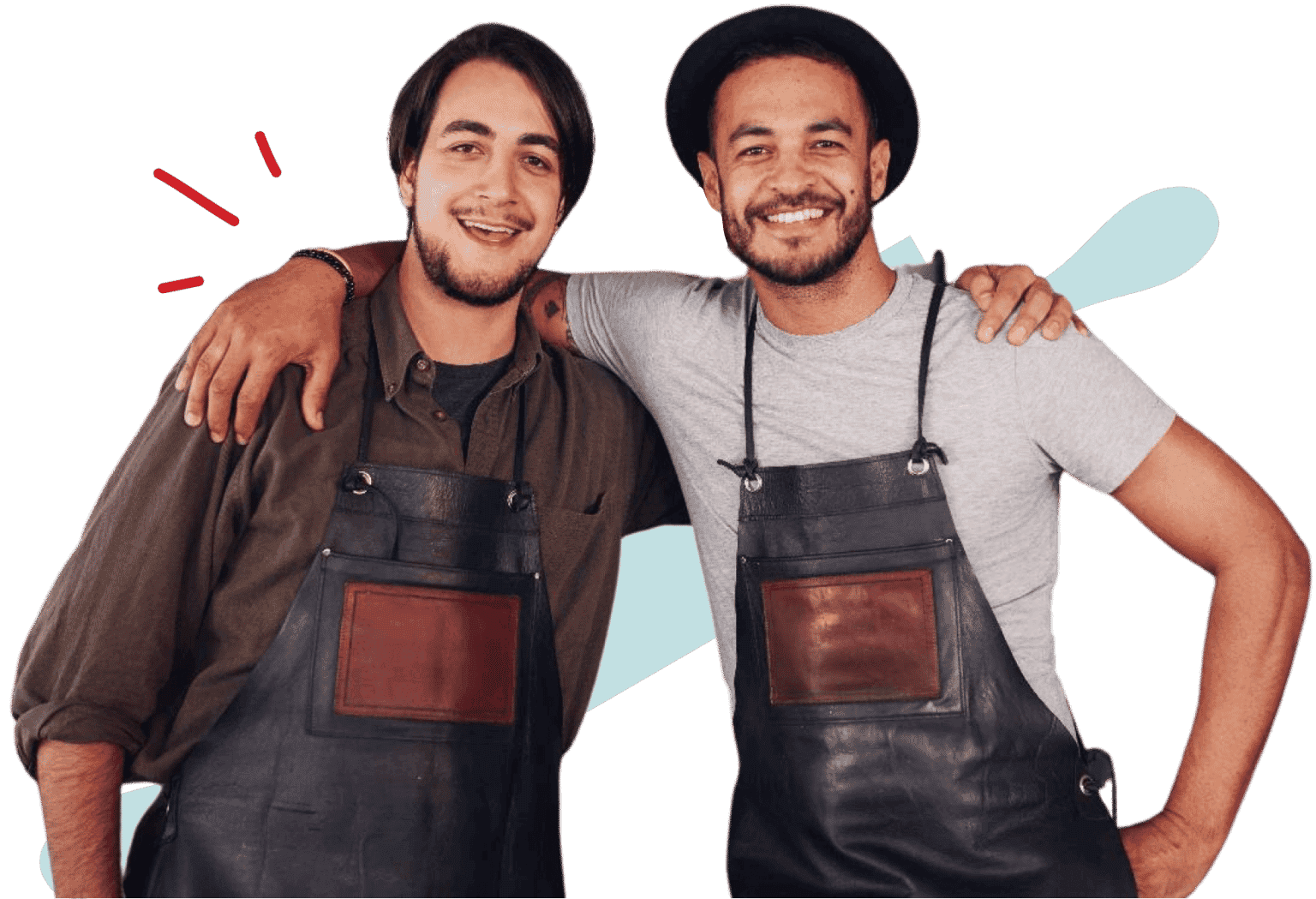 Looking Solely For Restaurant Operations Software?
We get it, you're on the market for store operations software and you'd like to stick with your current accounting and workforce platforms. No problem!
Get answers to the most frequently asked questions by restaurant Operations teams about R365 Store Operations.
There is no additional charge for POS integration. R365 provides direct integration to more than 100 major point of sale systems as a foundational part of the software. 
Yes. The counts are updated in real-time, so more than one person can count simultaneously without duplicate counting.
Yes. All real-time accounting data that's available to your Accounting team can be accessed by all stakeholders simultaneously from any device with an internet connection.
See How You Can Save Money with R365
Request a Demo of
R365 Store Operations
Learn how R365 Store Operations can help you master back-office operations.