Master Kitchen Operations to Drive Profits and Growth
With R365 Store Operations, your back office seamlessly connects to the front-of-house to drive margins with real-time inventory, automated purchasing, forecasting, recipes, data-driven scheduling, and seamless shift-to-shift communication.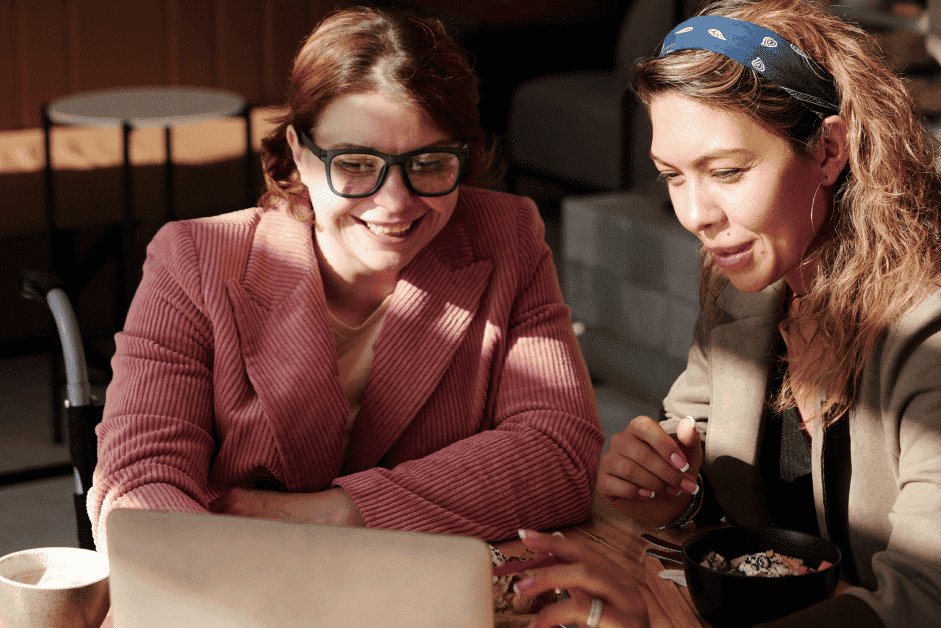 Automate Inventory to Control Costs
Simplify inventory counting, easily transfer inventory, and break down menu item costs to spot and take action on problems or opportunities.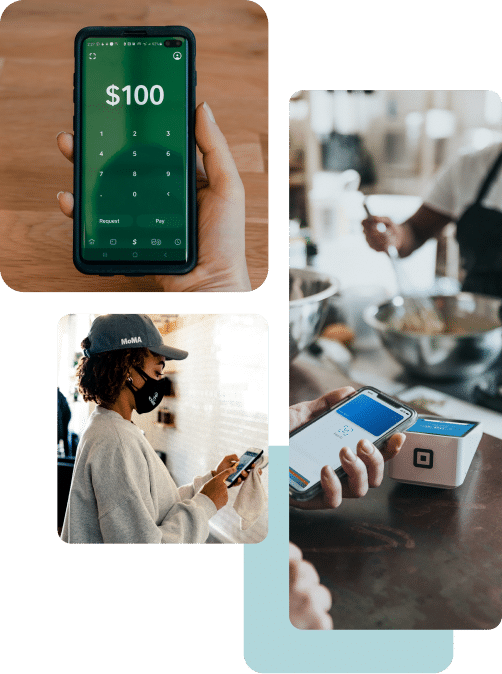 Perfect Purchasing and Receiving
Save on Cost of Goods Sold and increase efficiency by automating your purchasing and receiving processes.
Confidently predict your labor and inventory needs, whether it's Super Bowl Sunday or a quiet Monday.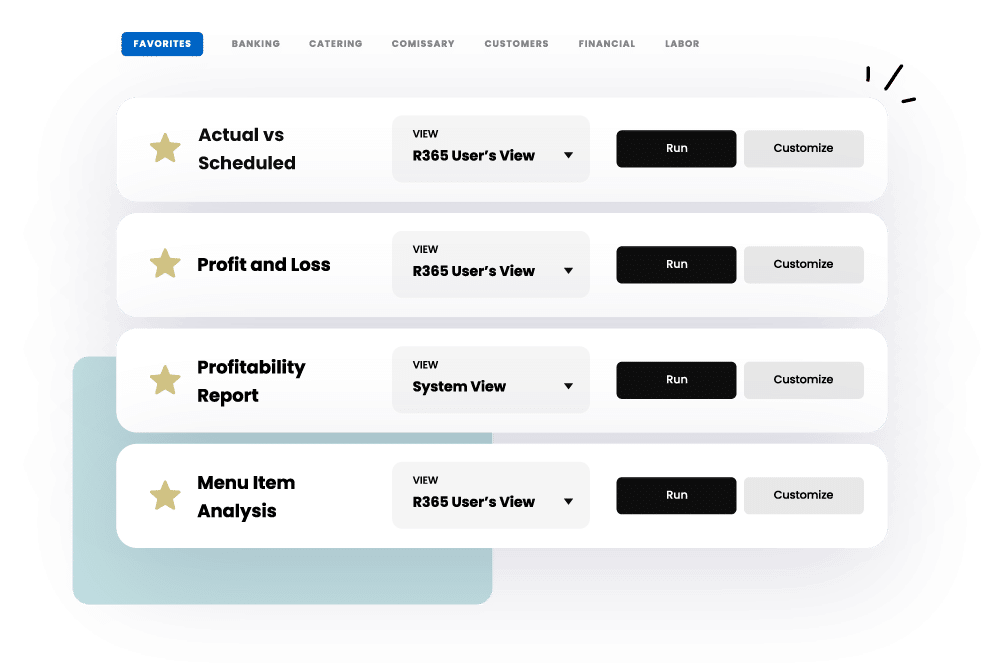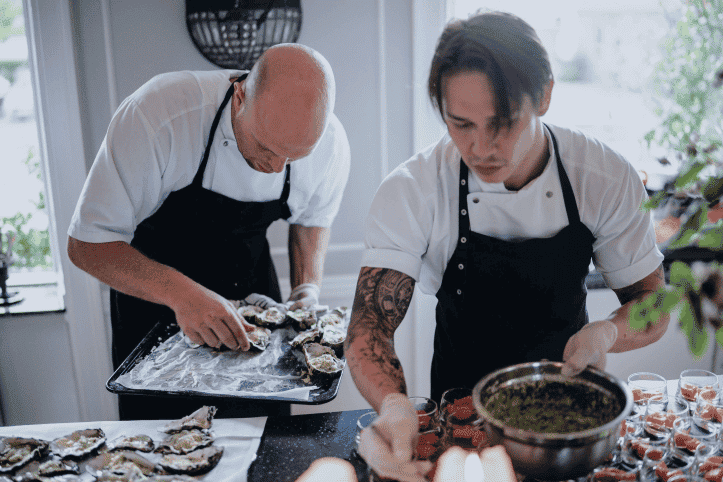 Take Control of Your Commissary
Commissary ensures consistent food production and uniform use of ingredients across your restaurant locations.
Gain control of your kitchen operations, sales, and bottom line with recipes that specify how much of each ingredient should be in each dish.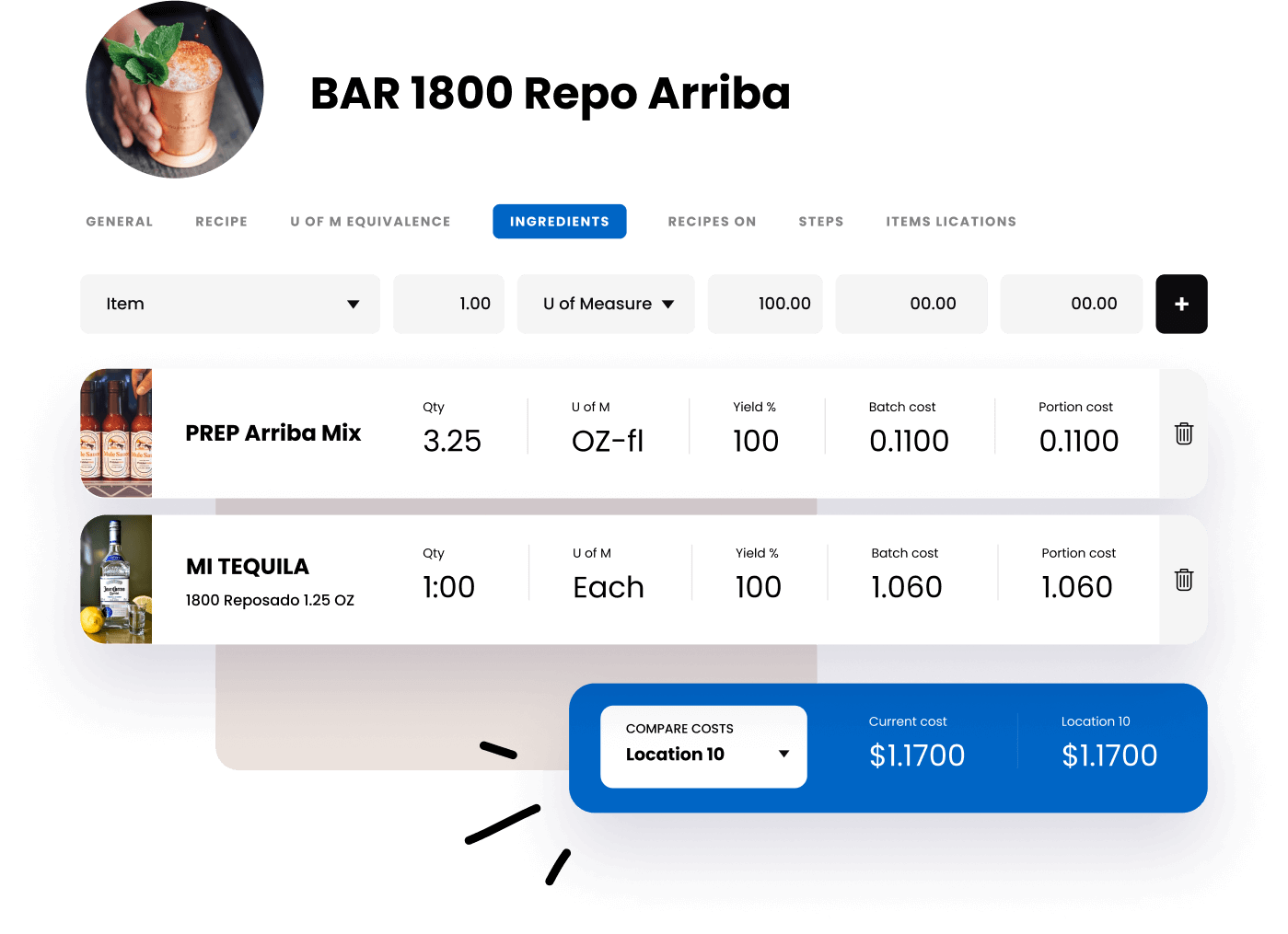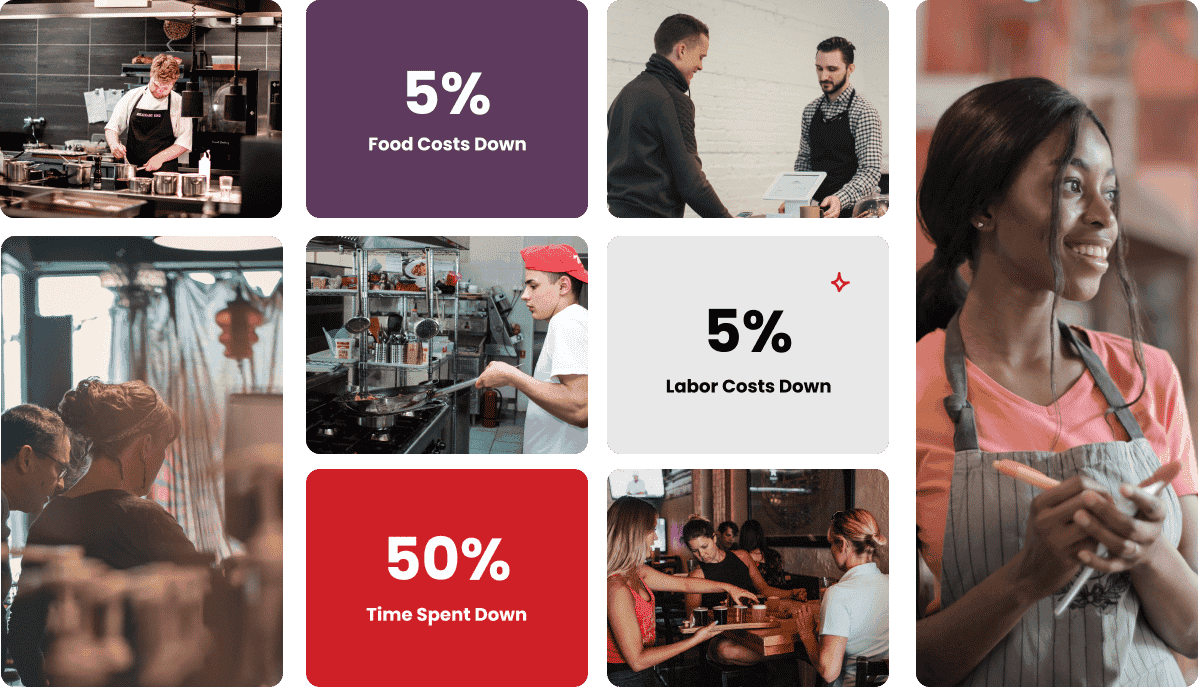 Kitchen Operations Checklist
Operations management for restaurants includes overseeing all the significant business areas, including the daily tasks involved with closing and opening. Every aspect of a restaurant must run smoothly and efficiently. Kitchen operations are not limited to opening and closing. There are many critical administrative tasks and logistical details involved. Kitchen operations involve so many responsibilities that can easily slip through the cracks. Therefore, it is critical to have a system in place to avoid missing anything. Effective operations management is crucial for the long-term success of a restaurant.
Prepping and closing a kitchen involve much more than putting the dishes away. There are endless things to do with specific guidelines to meet in the process. For example, preparing ingredients and so much cleaning. For the safety of your staff and guests, you must consistently clean ovens, refrigerators, surfaces, and supplies. Scheduling, ordering, receiving, inventory, and many other tasks are also imperative for a successful operation. Ensuring everything is accounted for and accomplished without a kitchen operations checklist would be nearly impossible. A kitchen checklist is critical for back-of-house operations. In many restaurants, managers have a desktop or laptop computer to help manage tasks and lists. However, many of these systems keep you tied to a desk and use outdated hardware. Restaurants today need a new option like Restaurant365. R365 is an industry-specific, cloud-based software solution that allows managers to access information anytime and anywhere. R365's logbook feature and mobile app transform the entire checklist process, taking it from a slow manual desk job to a cloud-based collaborative effort with on-the-go access.
A cloud-based solution for your kitchen operations checklist can help alleviate stress while ensuring everything is accomplished in your kitchen. A list will also help your rotating staff know what has been done and what still needs to be done. In addition, much of your team will rotate throughout the day. Intentional daily processes and procedures will help keep your restaurant running smoothly and maintain the highest level of service and food safety possible. Implementing an opening and closing checklist for kitchen staff is necessary because it makes things clear and concise. A checklist allows you to organize and divide tasks among your staff, keeping tasks organized and creating a team mindset. As you make kitchen management notes, adjusting your checklists is a simple and much better way to communicate what needs to be done.
Many kitchen management books include templates experienced kitchen managers and restaurant owners developed. An excellent place to start is finding a good kitchen closing checklist template, then adjusting it to fit your specific needs. Kitchen software solutions such as Restaurant365 also offer templates and other resources for kitchen operations. Opening checklists are also essential.
Kitchen Operation Checklist Best Practices
Everyone in the food service or hospitality industry, including executive chefs, duty managers, and operations managers, places significant emphasis on opening and closing checks kitchen requirements. Kitchen operation checklist best practices are used to ensure everyone strictly follows kitchen procedures. Following and completing all tasks across different shifts is critical in the industry to provide excellent service and maintain cleanliness and food safety requirements.
A restaurant kitchen opening checklist and a kitchen closedown checklist are for the kitchen crew to keep everything in running order. Morning crews typically receive a food delivery that must be stored. Morning crews also remove food from storage to have it ready to prep for the day. So many moving pieces overlap in some way that things can easily slip through the cracks. Finding a kitchen opening and closing checklist template can help operations managers develop the best checklists for their restaurants. The first step is to identify the tasks and write down every one of them, no matter how small. Then organize them into sections. You will find common threads between items when you go through your list of tasks. Bucket them together by proximity in the kitchen, priority, and task relatedness. Best practices in kitchen management focus on operations lists in conjunction with good communication.
Using a web-based software solution like Restaurant365 can help streamline procedures and provide seamless shift-to-shift communication. While kitchen opening checklist templates and closing checklists are effective, many aspects of kitchen operations today can be digitized, helping prevent miscommunication and essential tasks from slipping through the cracks. Tasks such as inventory can update in real-time. Other important kitchen operations like purchasing and receiving are more efficient when completed using a software program all managers can view. In addition, intelligent restaurant forecasting using data-driven methods helps improve staffing and food order accuracy. In addition, your cooking staff can also benefit from a kitchen management software system that can store recipes for easy, fast access.
Importance Of Kitchen Operation
Timing is everything in the kitchen and keeping things on time is one of kitchen managers' most significant challenges. Customers are hungry, and servers do their best to provide a good experience while waiting for their food. A messy, disorderly kitchen can make things go from bad to worse. The importance of organizing and preparing food relies on efficient kitchen operation. A kitchen functions to store, prepare, and cook food. In addition, the importance of kitchen operation includes dishwashing, organization, and maintenance of kitchen equipment, having enough space to place prepared plates, and various other food and hospitality-related tasks. For example, the importance of the kitchen in hotel will depend on the specific function of that food space. For example, a hotel buffet kitchen may need different functionalities than a coffee shop kitchen offering a limited, made-to-order menu.
In all kitchens, the proper layout will ensure your staff has what they need at hand and are not running around the kitchen searching for items. Effective operation management will help your team move freely without excess fatigue or accident. When it comes to the importance of kitchen in a restaurant, effective kitchen management can provide a smooth, efficient workflow allowing the timely preparation and delivery of food for guests.
The challenge for operations managers is finding innovative ways to communicate the importance of kitchen operations. Digitizing tasks is an excellent way to avoid misplaced paperwork and streamline communications. Scheduling is another crucial aspect of operations that can improve using a trusted software solution like Restaurant365. With Restaurant365, restaurant owners and kitchen managers can work together anywhere, anytime. A restaurant management system can reduce errors, enhance productivity and improve employee satisfaction. Streamlined processes include more than just inventory management. Data-driven forecasting can help with staffing and planning. An online recipe portal allows for quick, easy access for your chefs. All aspects of the kitchen can benefit from implementing a software solution.
Kitchen Training Checklist
It's no secret that restaurants experience more than average turnover in staff annually. This means kitchen managers spend valuable time training new staff when they need to focus on other essential tasks. Every kitchen employee must receive training in every required area. All levels of kitchen staff require training. No one, regardless of previous experience, can skip the training process. A kitchen operation checklist can serve as a document to help ensure employees at all levels of the kitchen positions receive proper training. A kitchen training checklist will also help those responsible for training new staff members to remember everything they need to cover during training sessions.
Your kitchen training procedure will include your kitchen opening checklist and kitchen closing checklist. Both of these lists are critical for new employees. All employees must train in both opening and closing expectations. Cross-training staff is vital for restaurant success. The fast-paced restaurant business often requires different staff members to jump in where and when needed. Without proper training, this can become difficult and create undue stress and other issues.
Making restaurant-specific lists such as a commercial kitchen checklist template or hotel kitchen checklist template help staff with different experience know what is expected of them in your kitchen. Developing a kitchen training checklist is imperative for an effective, consistent training program. To make your list easily adjustable, many managers use a computer to create a restaurant opening and closing checklist excel spreadsheet.
A kitchen operations checklist helps with cross-training. One of the most vital team-building techniques in restaurants is cross-training your staff. It builds respect among staff members as they begin to understand that each job in the food-service industry has its challenges. Also, employees appreciate cross-training because it sets them up for success and opportunities for advancement.
Kitchen Management
Most kitchen management positions require experience in many different kitchen staff positions. It is critical to understand and be able to work in roles such as line cooks, sous chef, food prep, and many other jobs. While food may be your passion, if you are pursuing a career in kitchen management, it is essential that you are willing to do administrative tasks and learn to do them effectively. Kitchen operations management includes:
Hiring

Training new hires

Scheduling staff

A complete understanding of current food safety laws and best practices

Inventory management
Ordering and receiving food and supplies

Opening and closing checks kitchen

Communicating the duties and responsibilities of kitchen staff
Developing a kitchen operations checklist is a great place to start. With a well-developed list, managers can tangibly share all kitchen standard operating procedures with every staff member. If you are a new kitchen manager and find no established list for you to use, you can find plenty of opening and closing checklist template free online. Many managers choose to create a restaurant opening and closing checklist Excel as a simple way to make adjustments when needed.
The many administrative duties kitchen managers are responsible for can be digitized using a web-based software solution. While this may seem intimidating when kitchens have operated for years using outdated software or paper methods, software solutions today are easy to learn. For example, Restaurant365 is user-friendly, quickly learned, and equipped with training modules. It is an all-in-one, cloud-based restaurant management software that can streamline accounting, inventory management, and scheduling. A user-friendly, compatible platform, R365 Store Operations, the back office seamlessly connects to the front-of-house. Features like real-time inventory, data-driven forecasting and scheduling, and seamless shift communication help restaurants drive margins while improving overall staff job satisfaction through improved team communications and productivity.
Accounting and Payroll Software | Accounts Payable Process | Best Inventory Management Software | Best Restaurant Management Software | Food Inventory Management | Inventory Management | Inventory Management Software | Inventory Tracking Software | Kitchen Operations | Kitchen Operations Checklist | Online Restaurant Management System | Restaurant Management | Restaurant Management System | Restaurant Software Systems | Restaurant Staffing | Restaurant Staffing App | Restaurant Staffing Guide | Workforce Payroll
R365 Customers Succeed with Restaurant-Specific Operations
The executive team and operations managers get a snapshot of the important things every day without having to hunt for them. Restaurant365 has been a game changer administratively. We can more easily see how we're doing versus how we thought we were doing. If we're not hitting our goals, we can get ahead of it faster.
Food Fight Restaurant Group
The ability to manage all operating metrics, like the prime costs of food and labor, will make it easier for us to provide benchmarking and support to our franchisees. They can see immediately how their results compare to other franchisees and the company performance.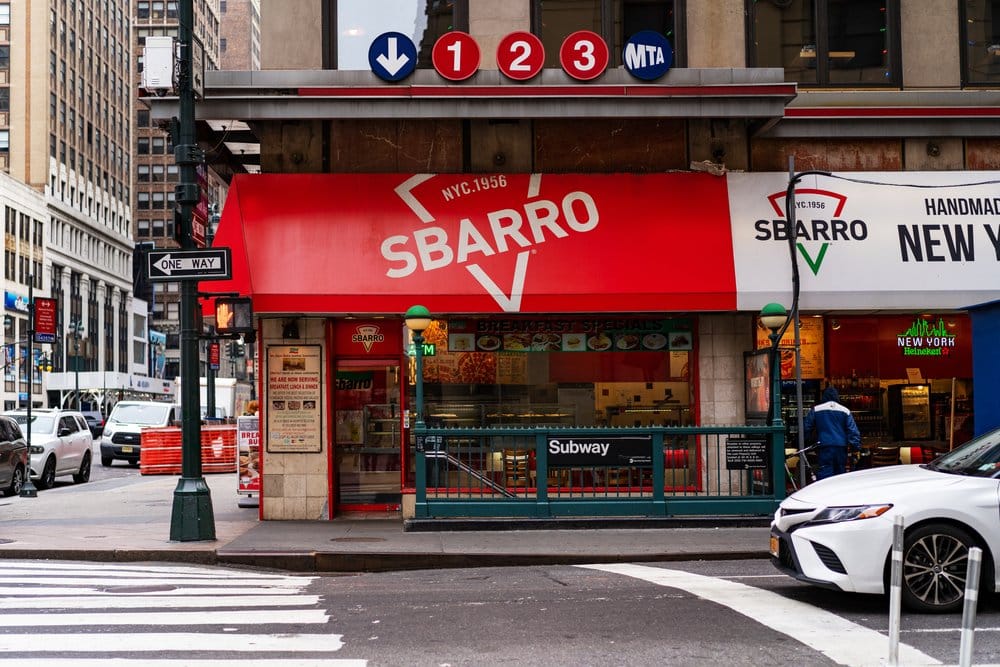 I've been in this business for forty years, and R365 changed the work I do for the better—more than any single thing I've ever done.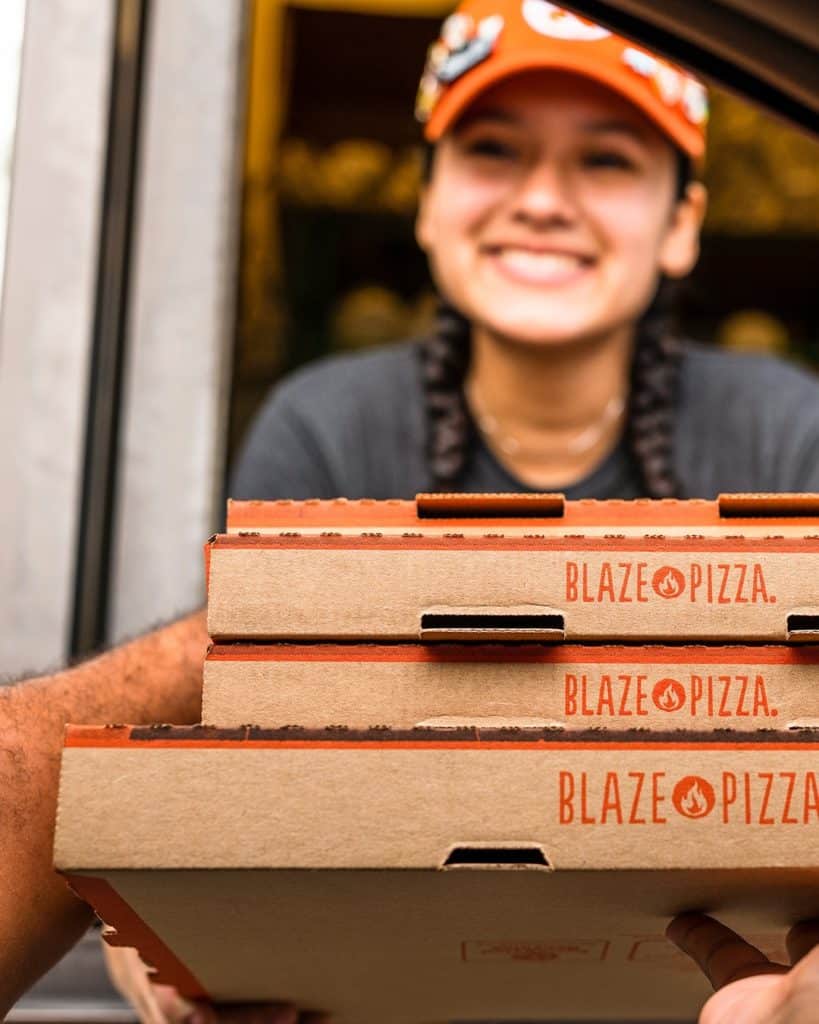 Boost Margins with a Restaurant-Specific, All-in-One Platform
See How You Can Save Money with R365
Request a Demo of
R365 Store Operations
Learn how R365 Store Operations can help you master back-office operations.